Bards Productions
Much Ado About Nothing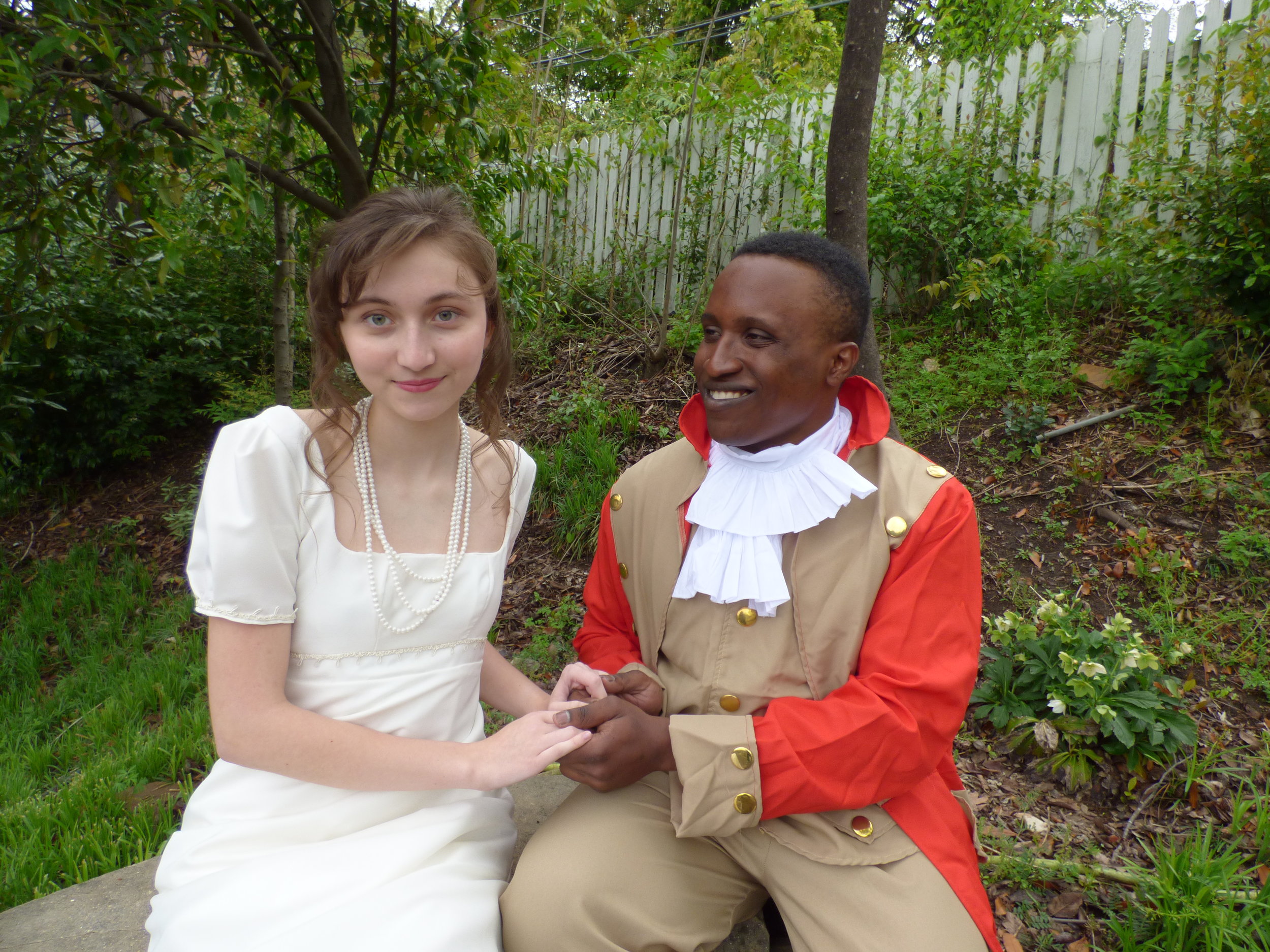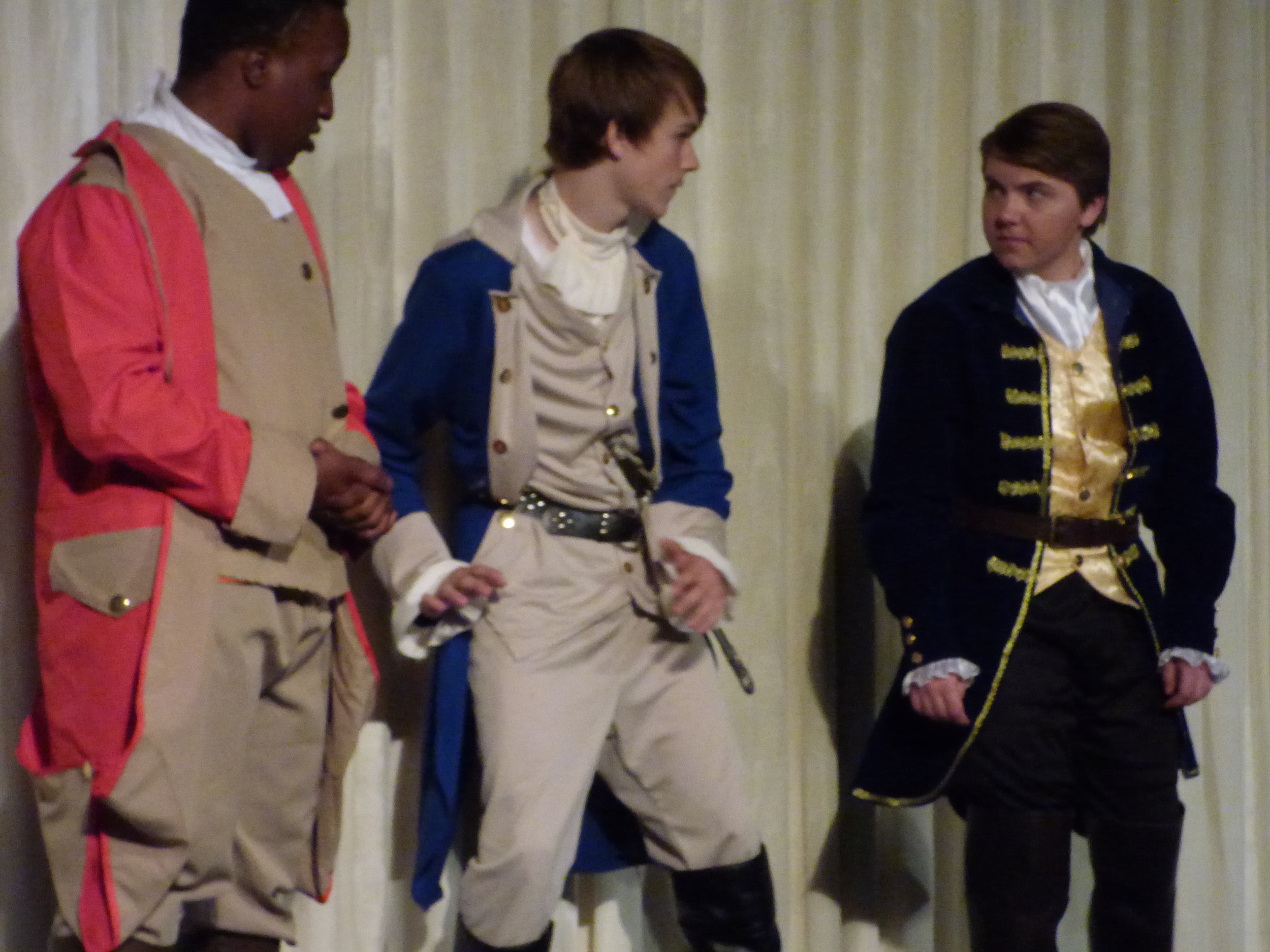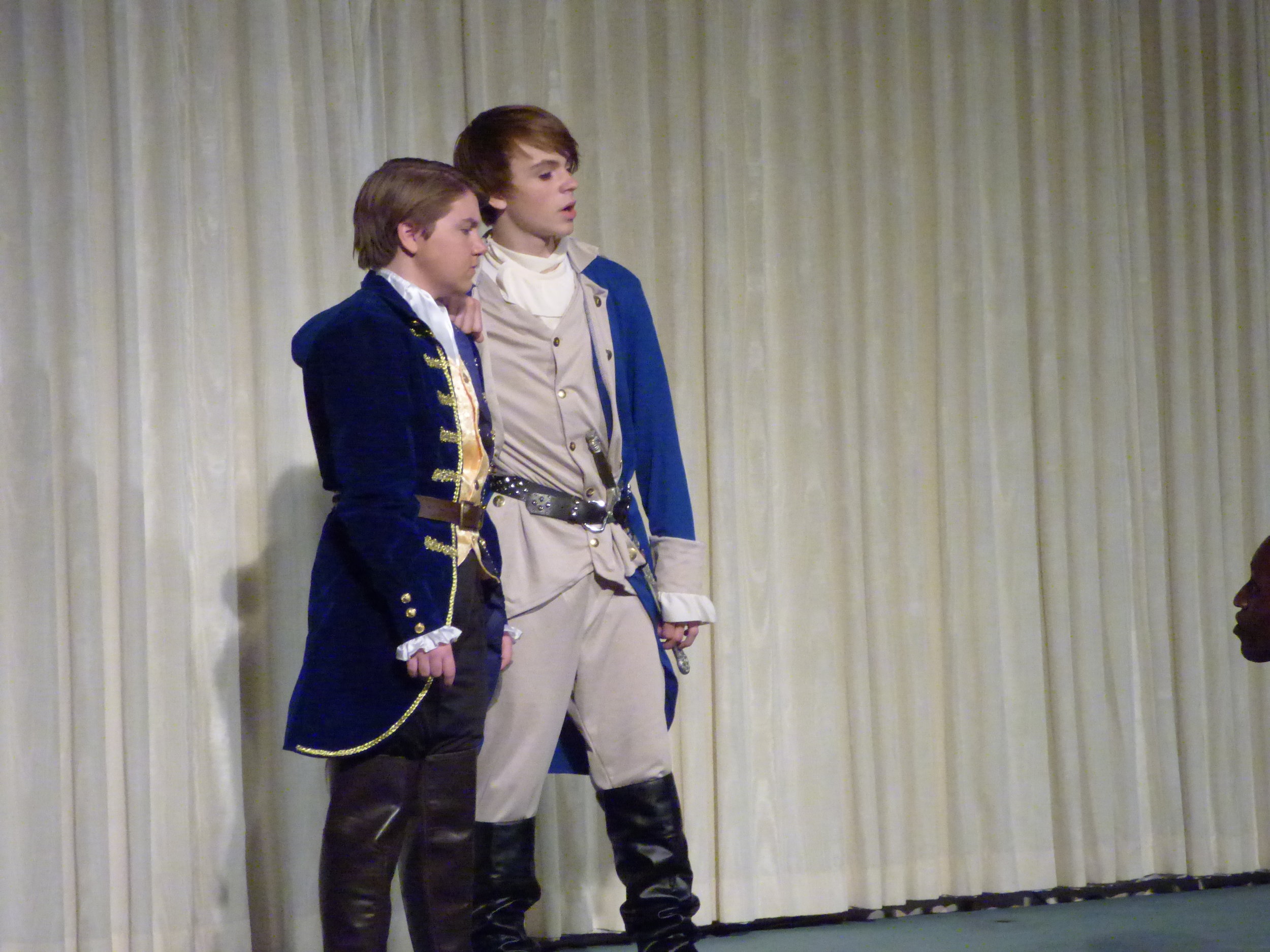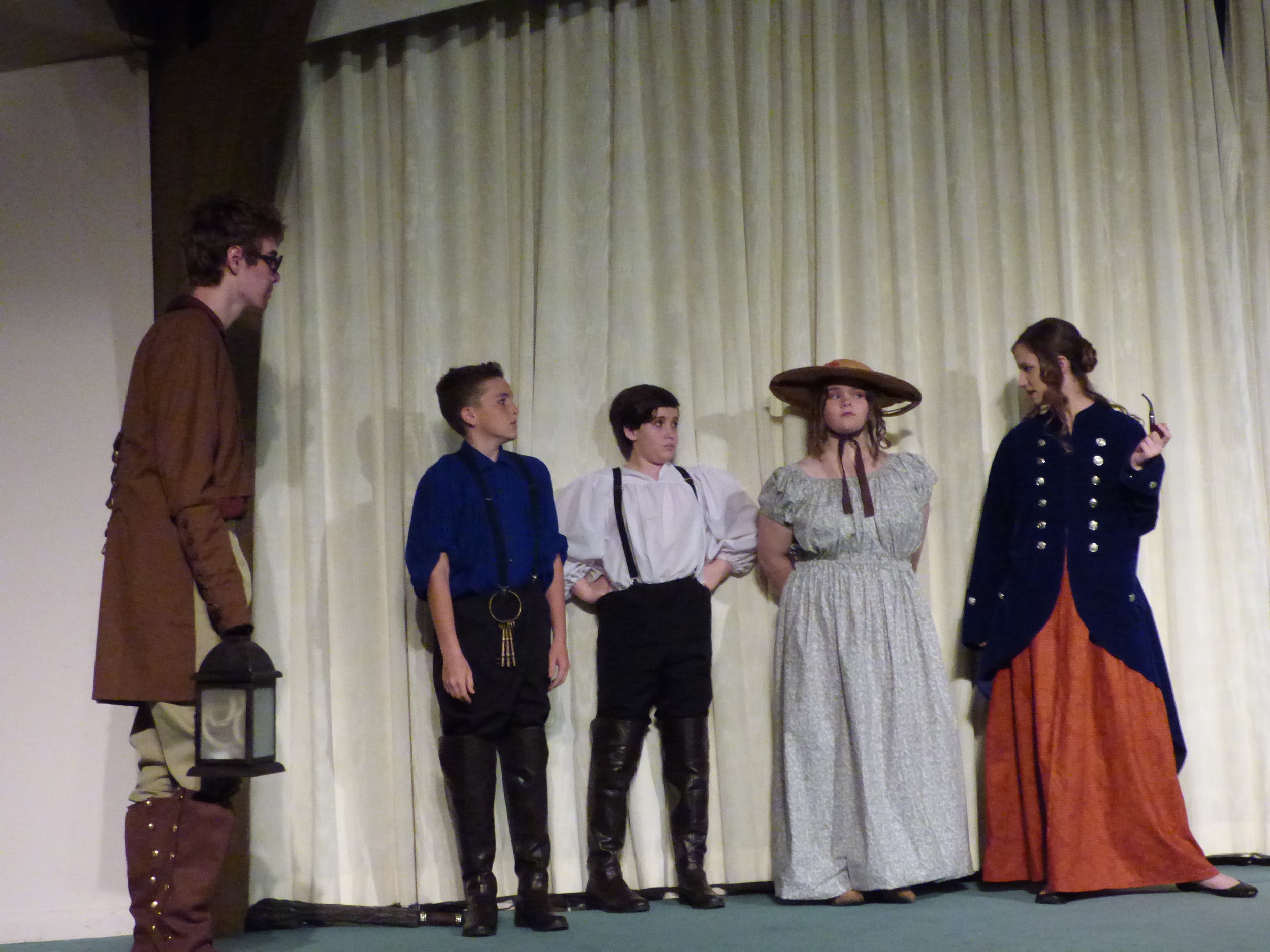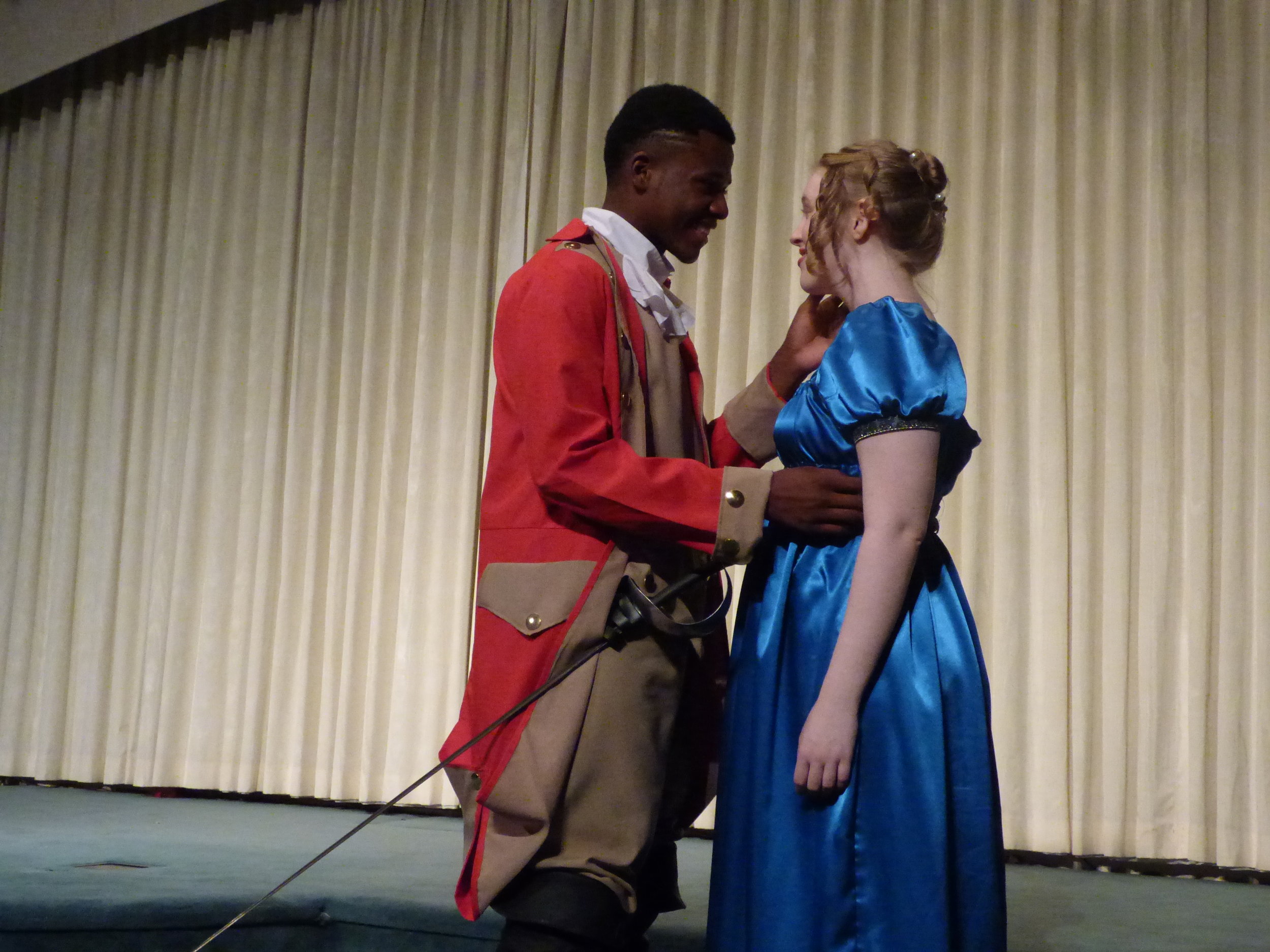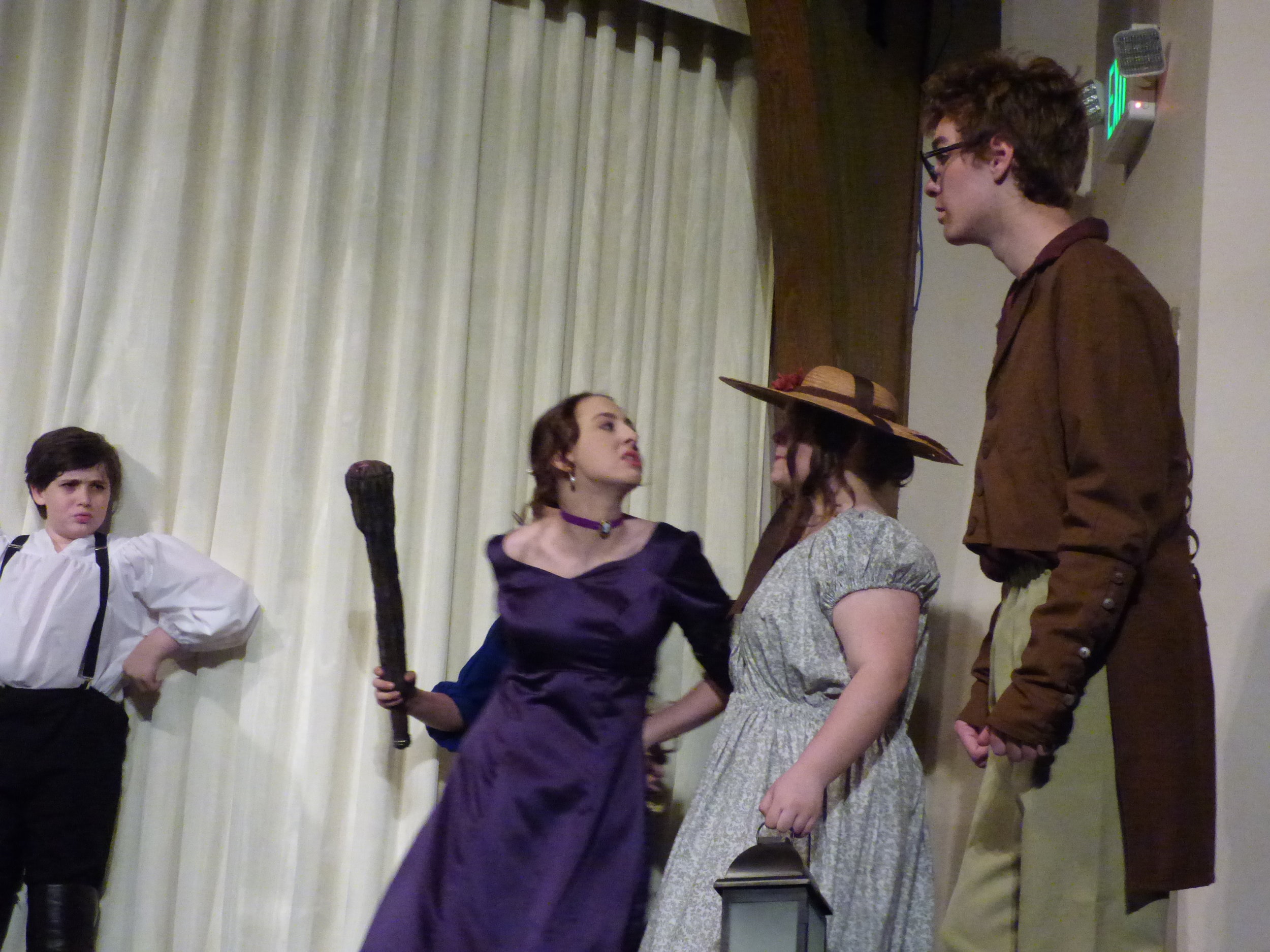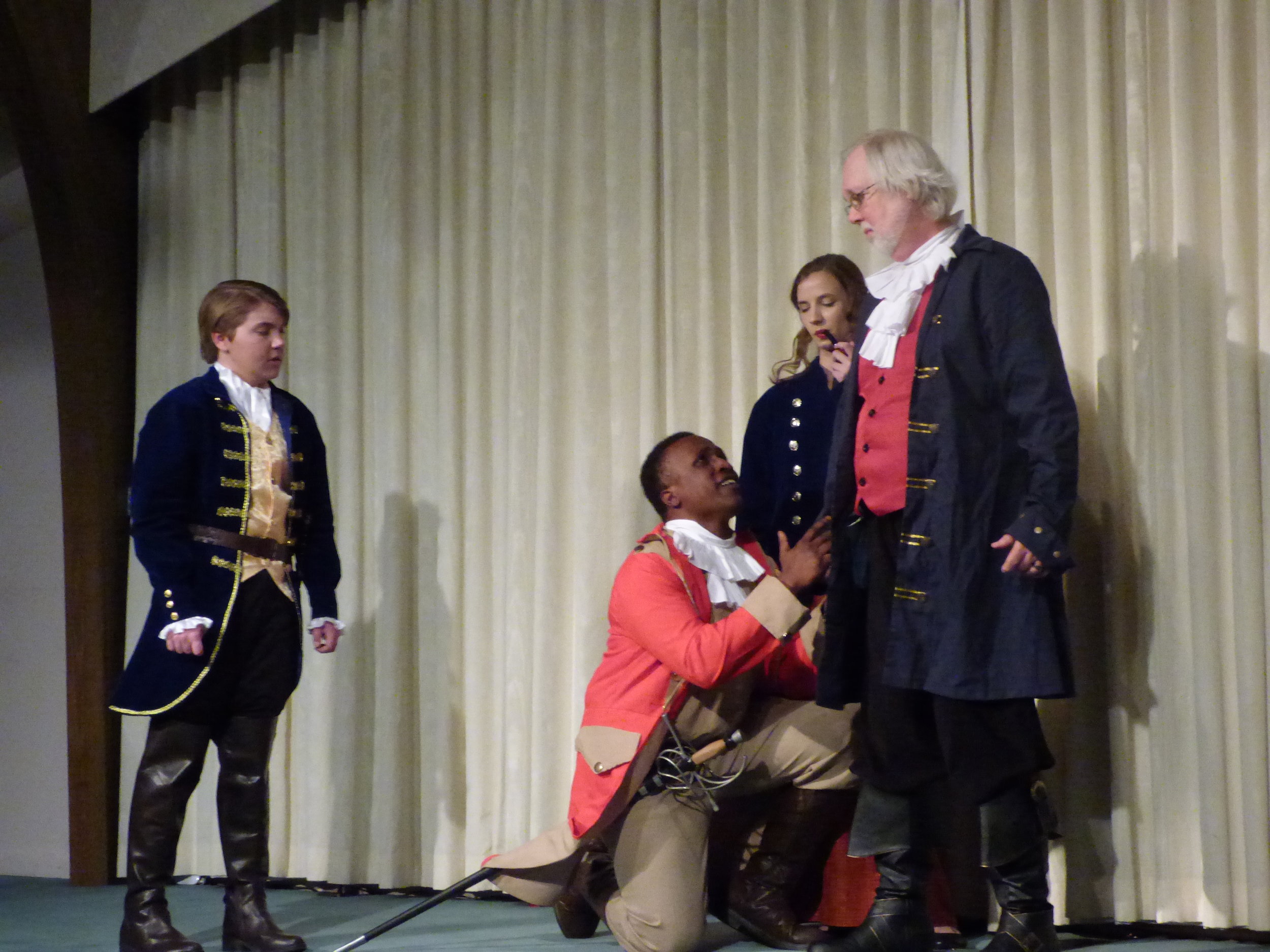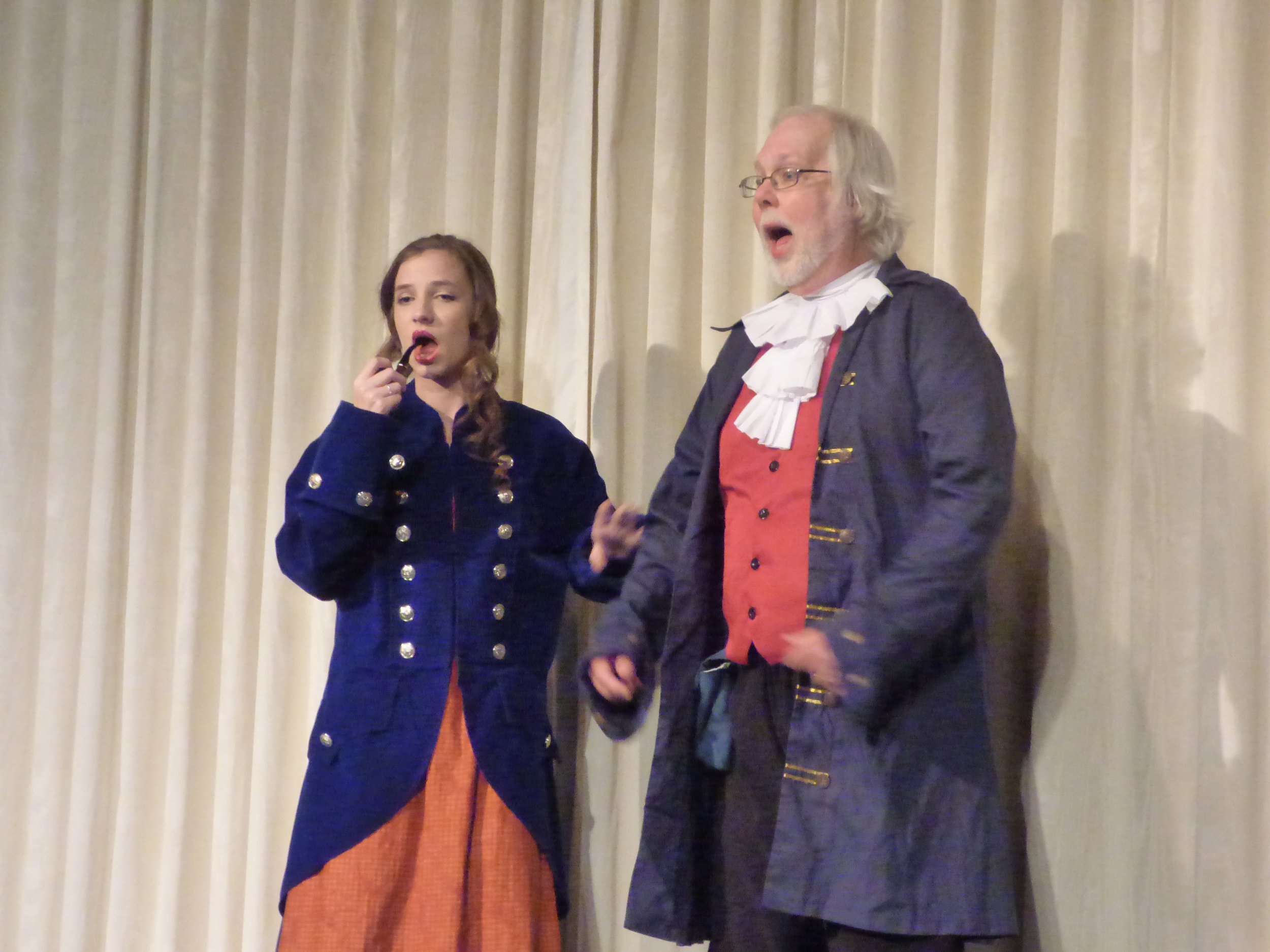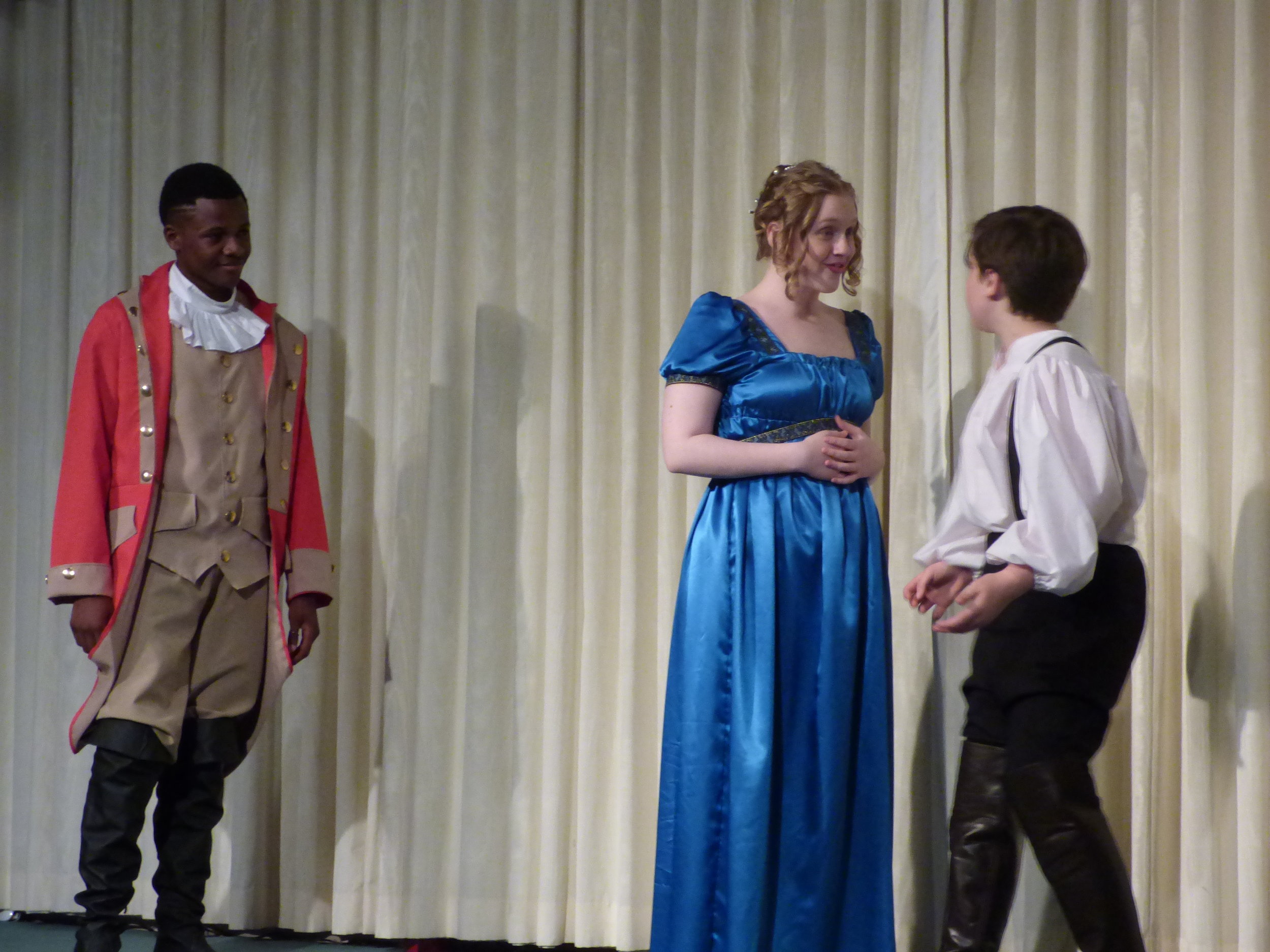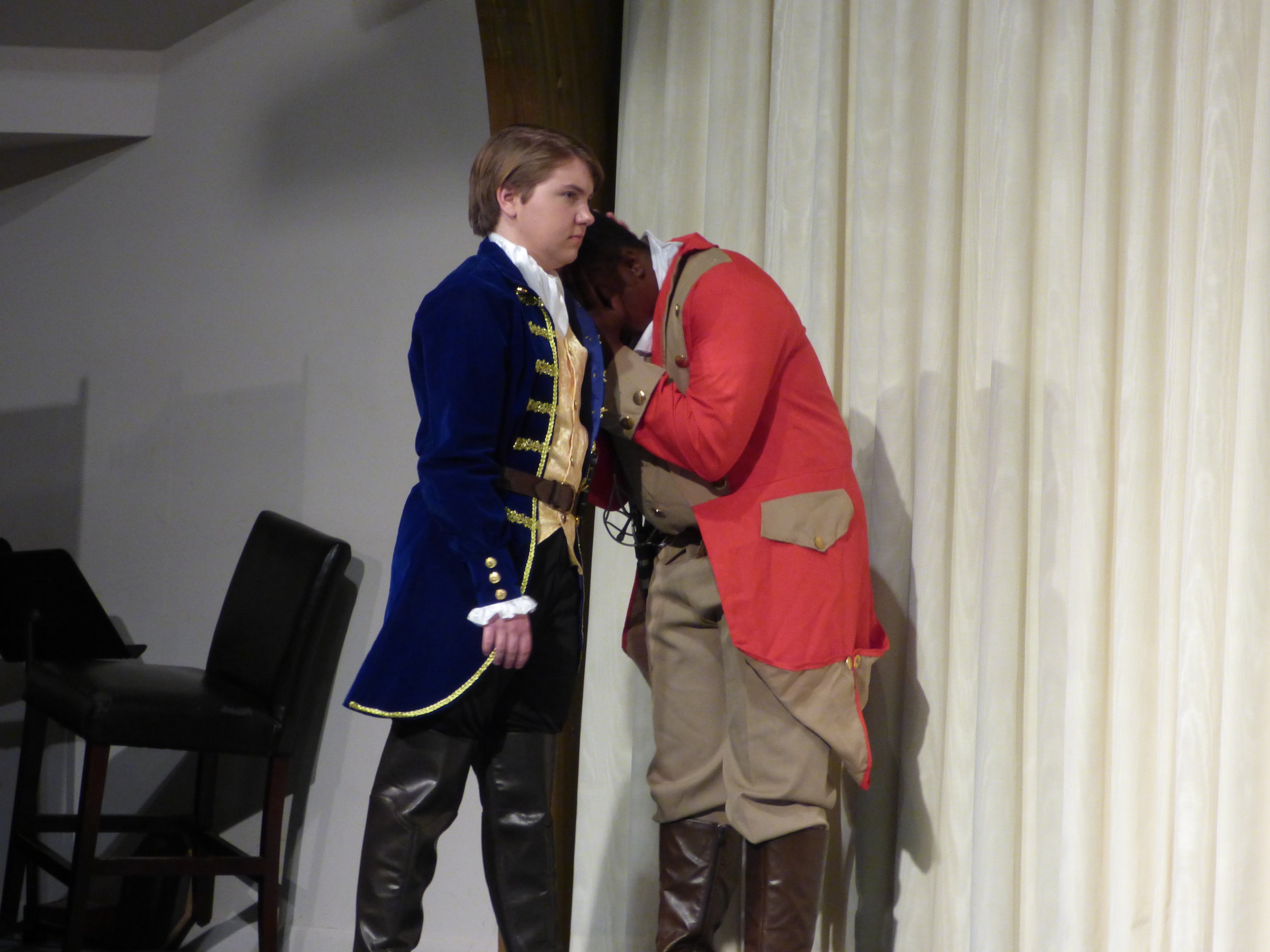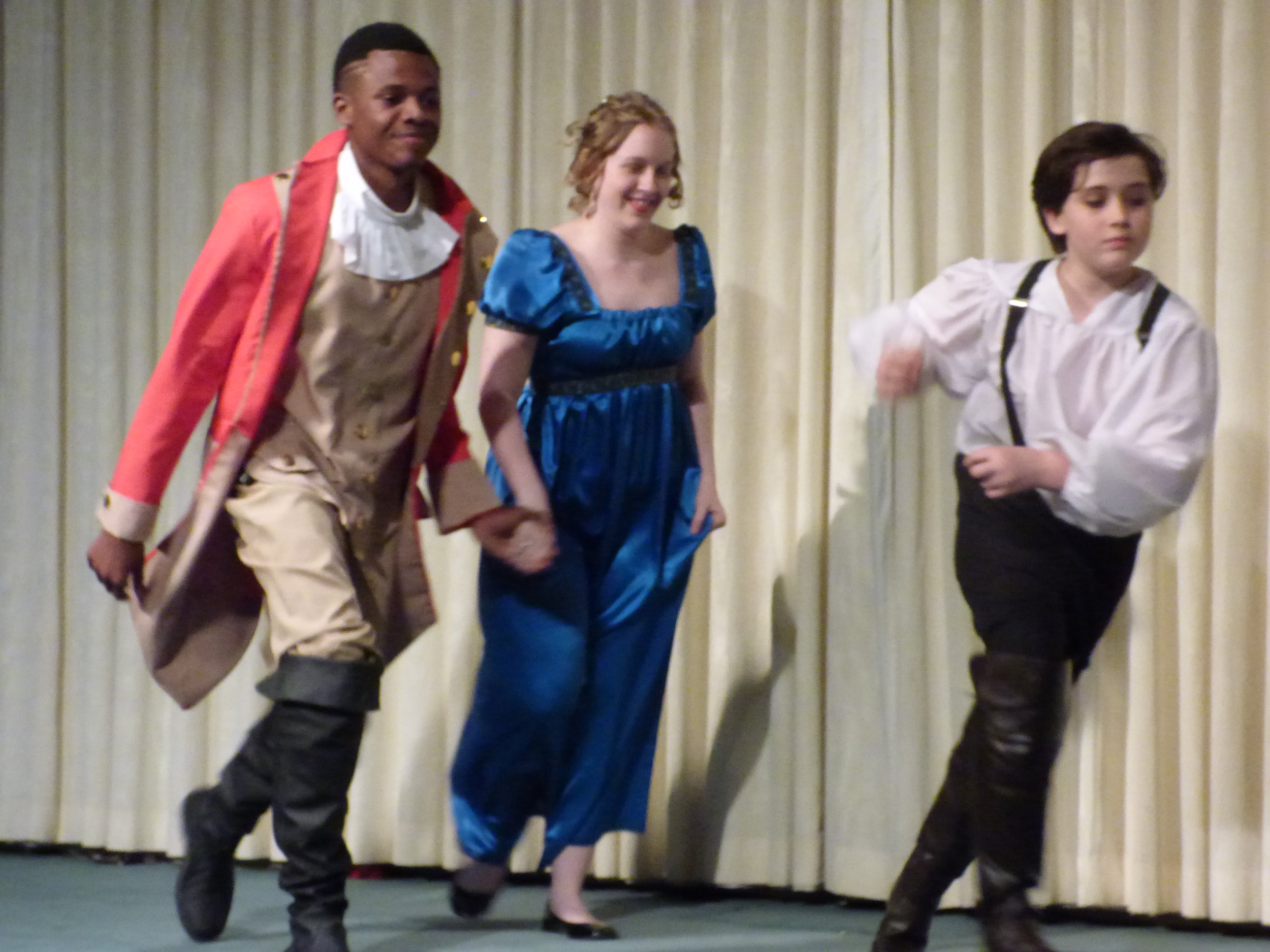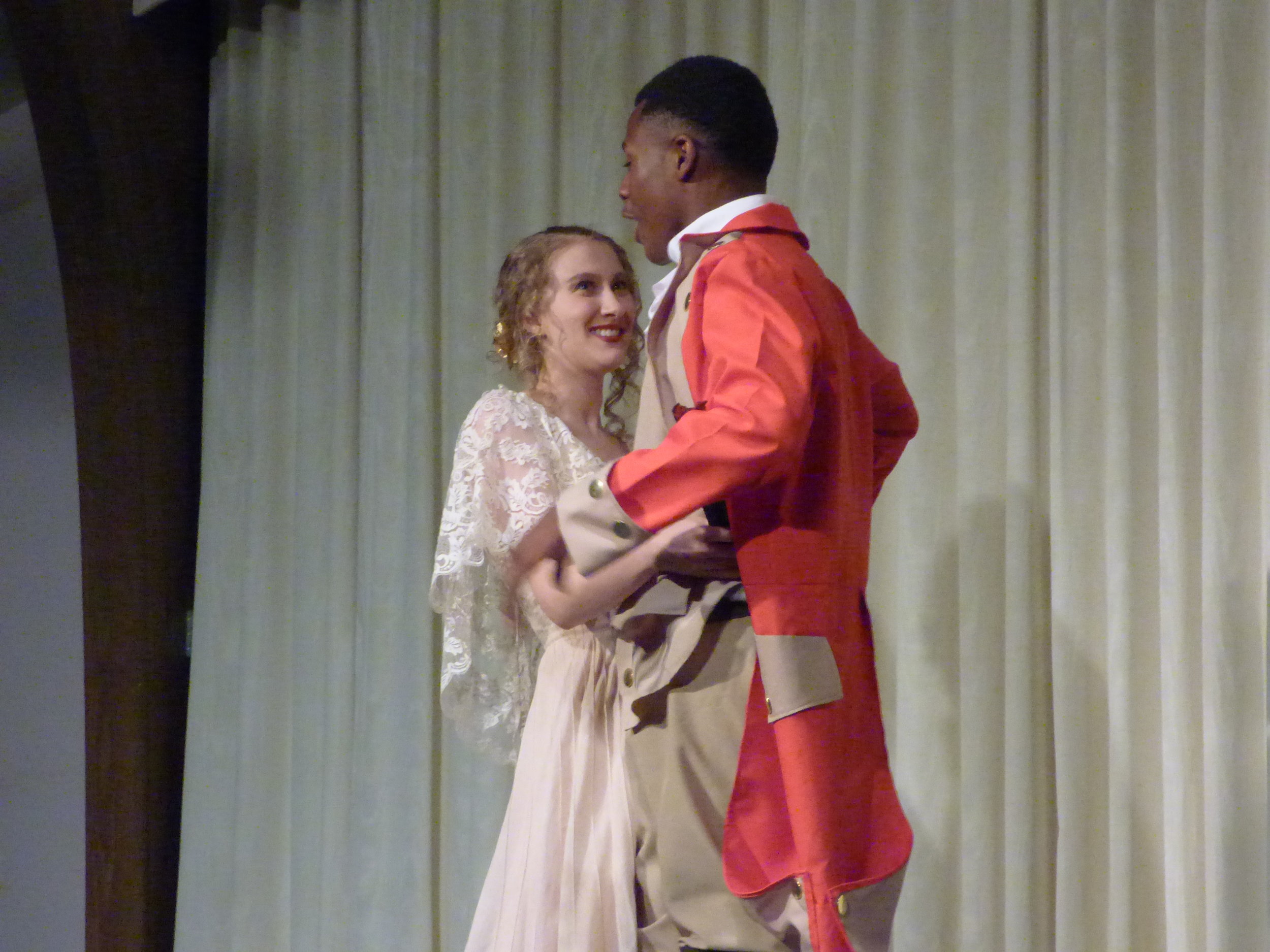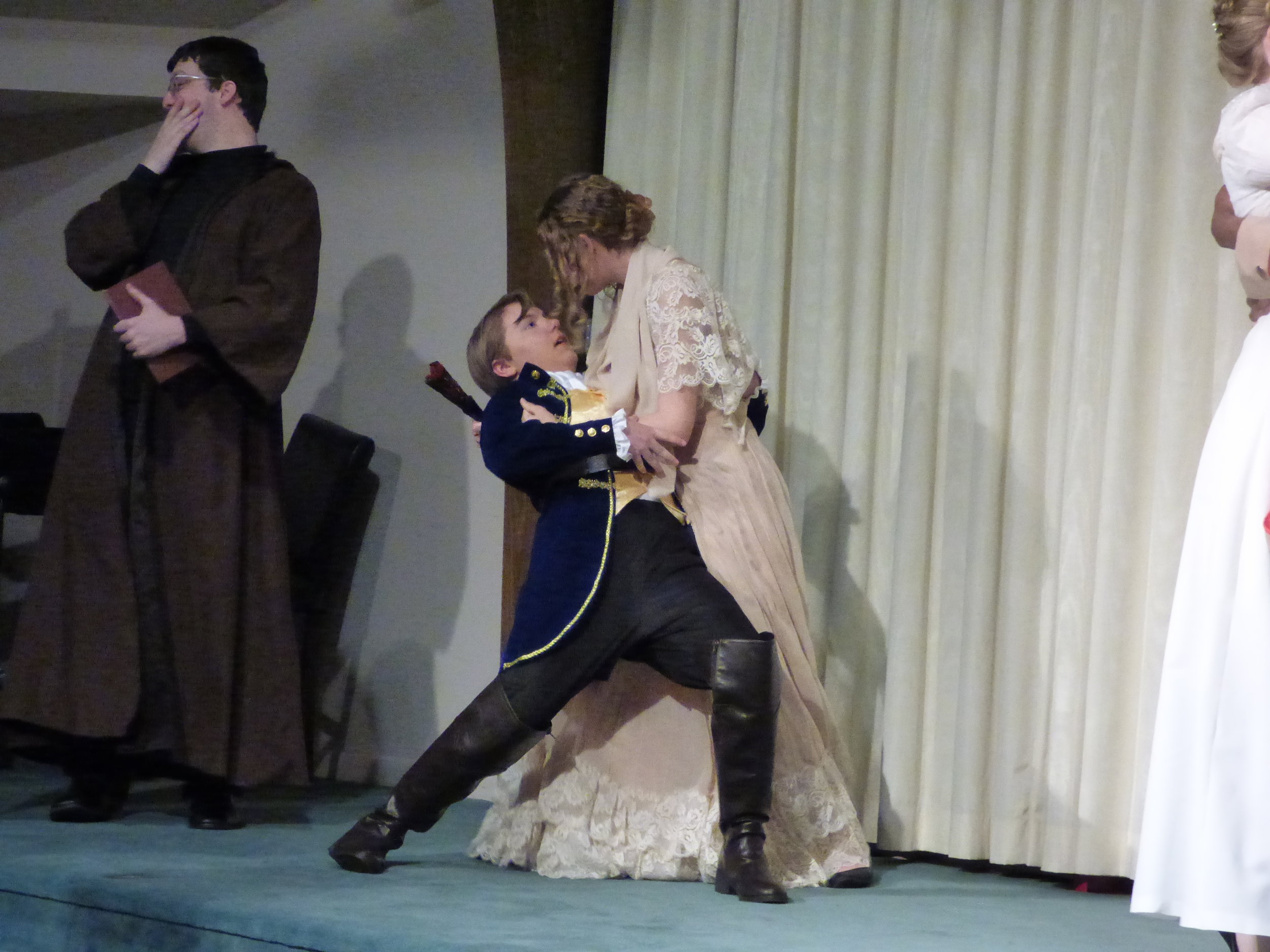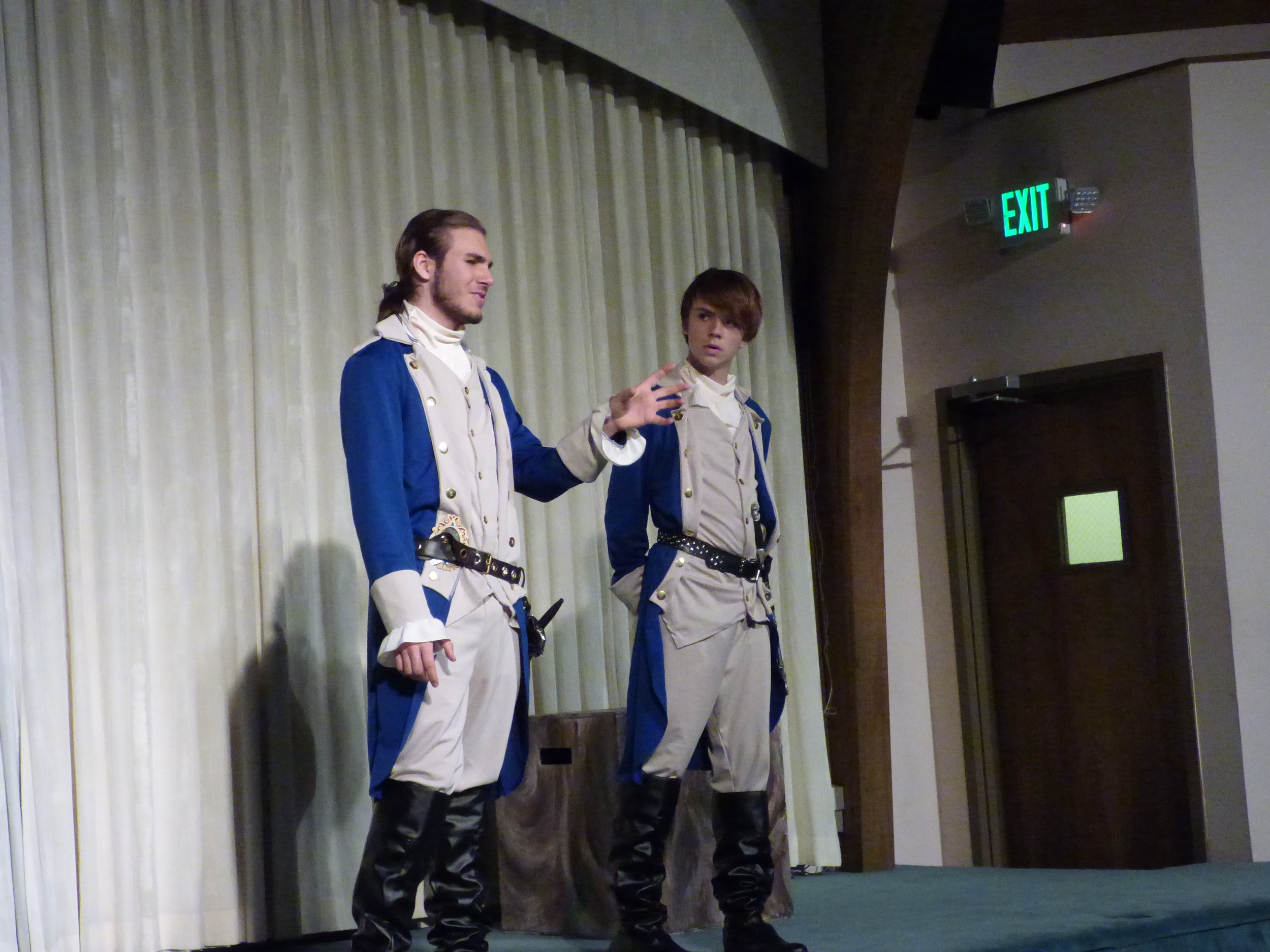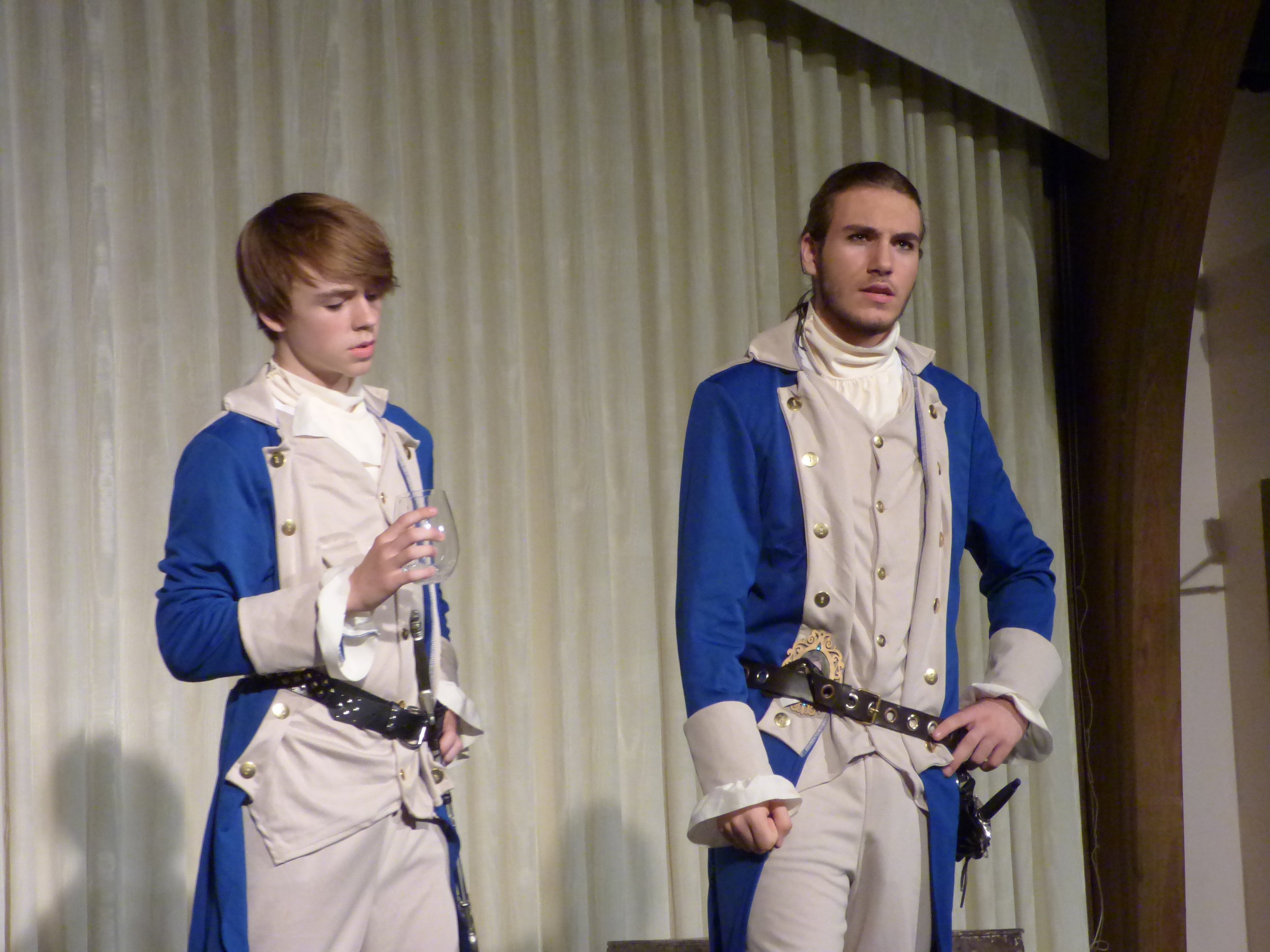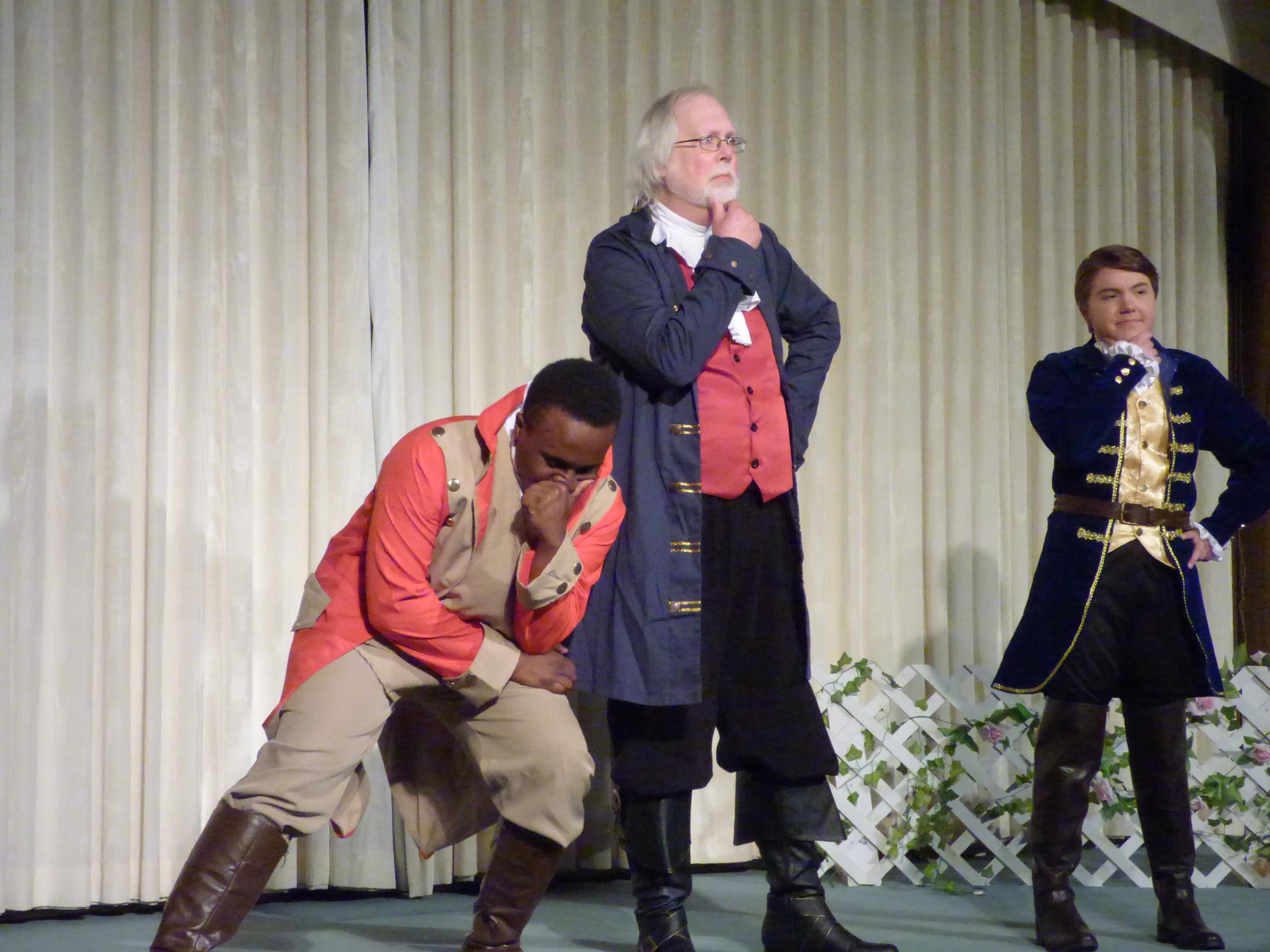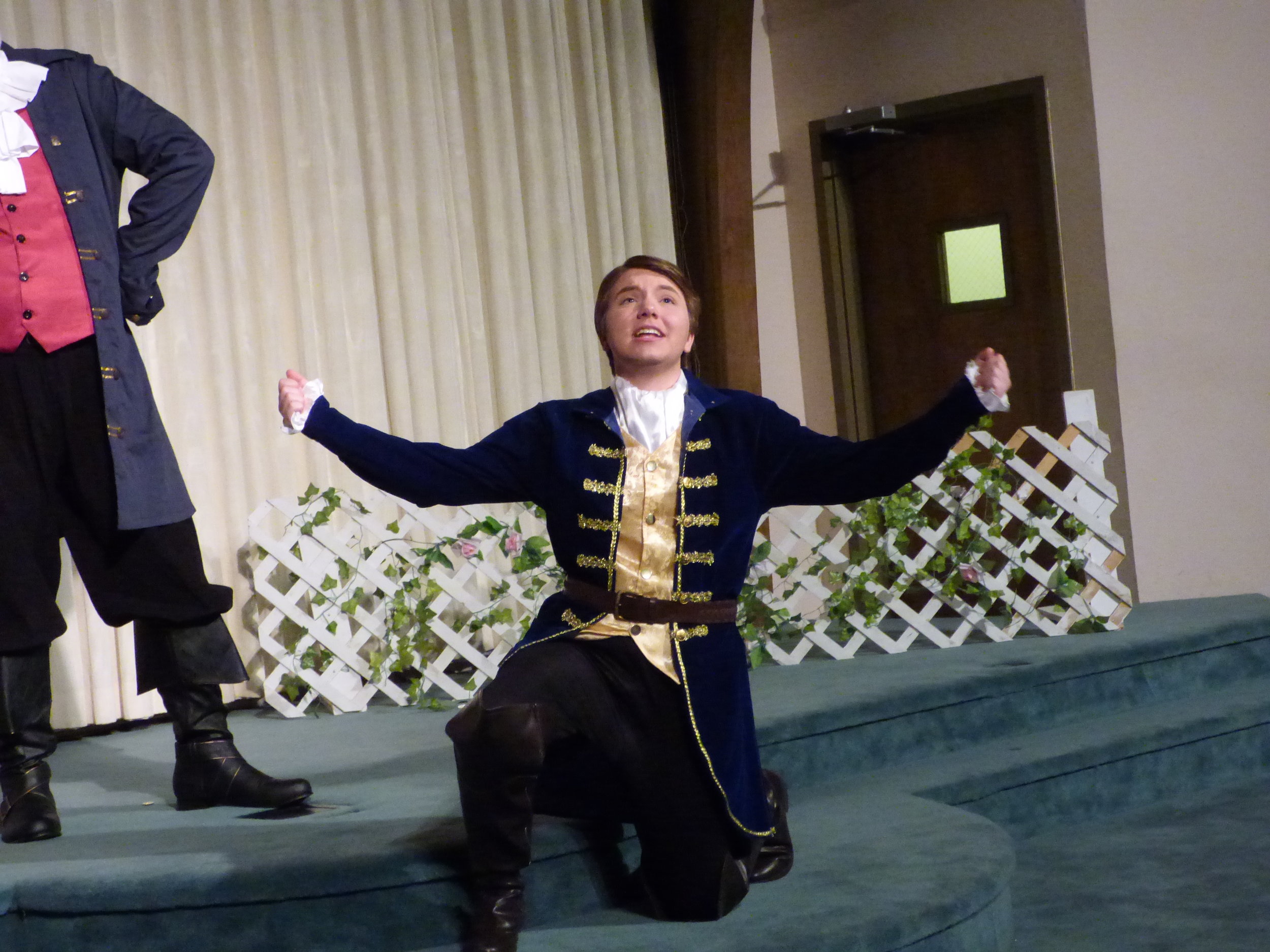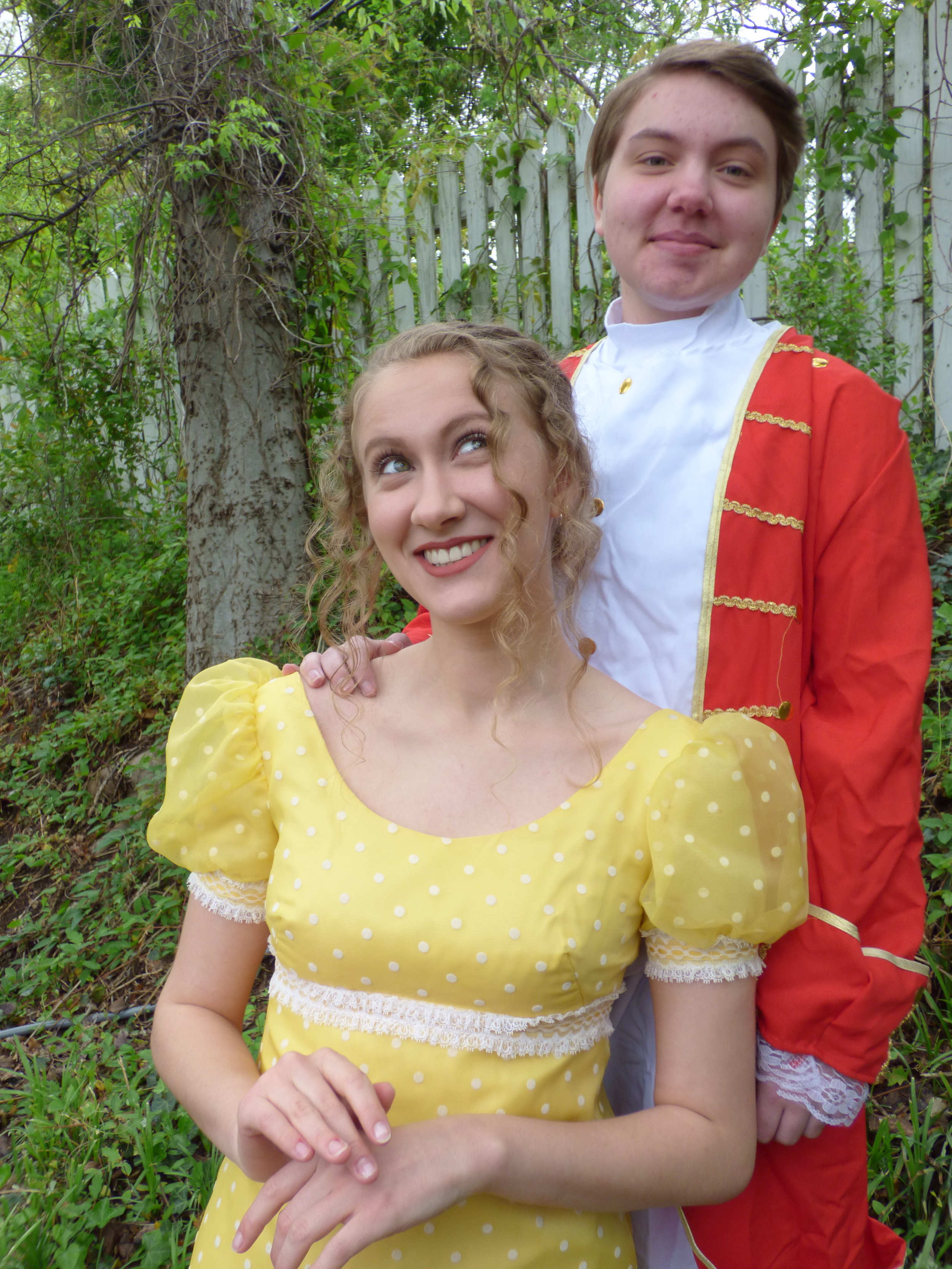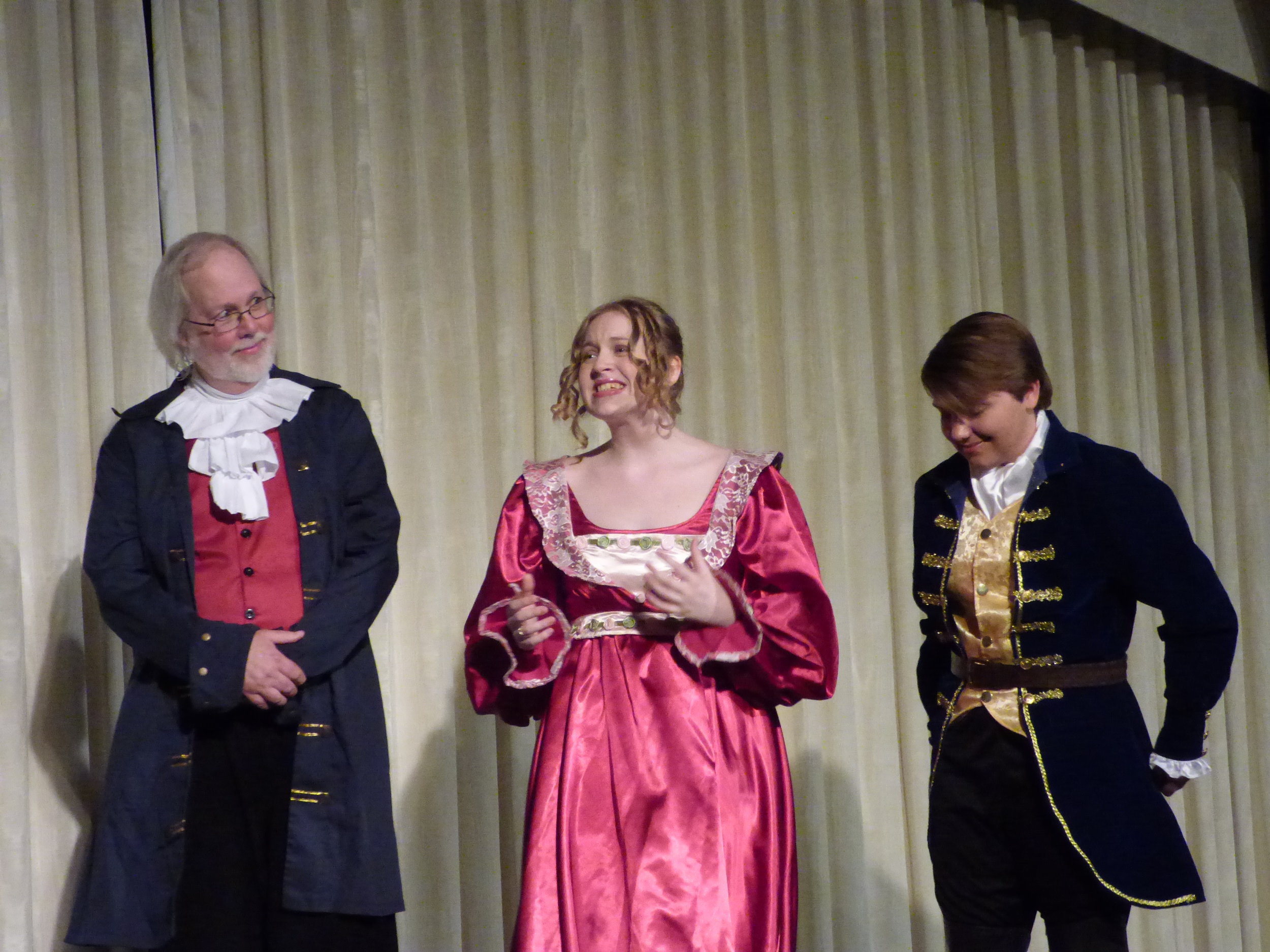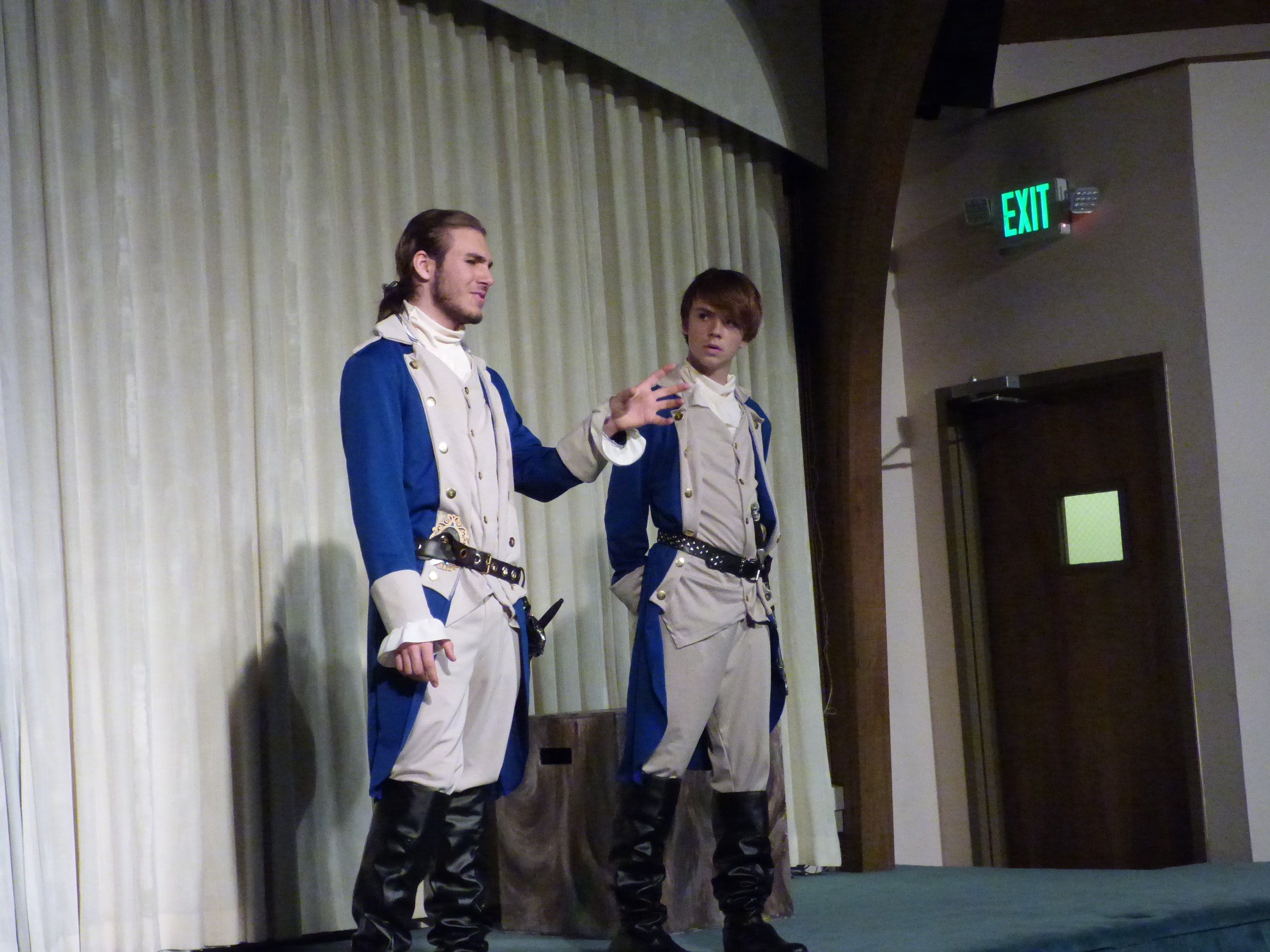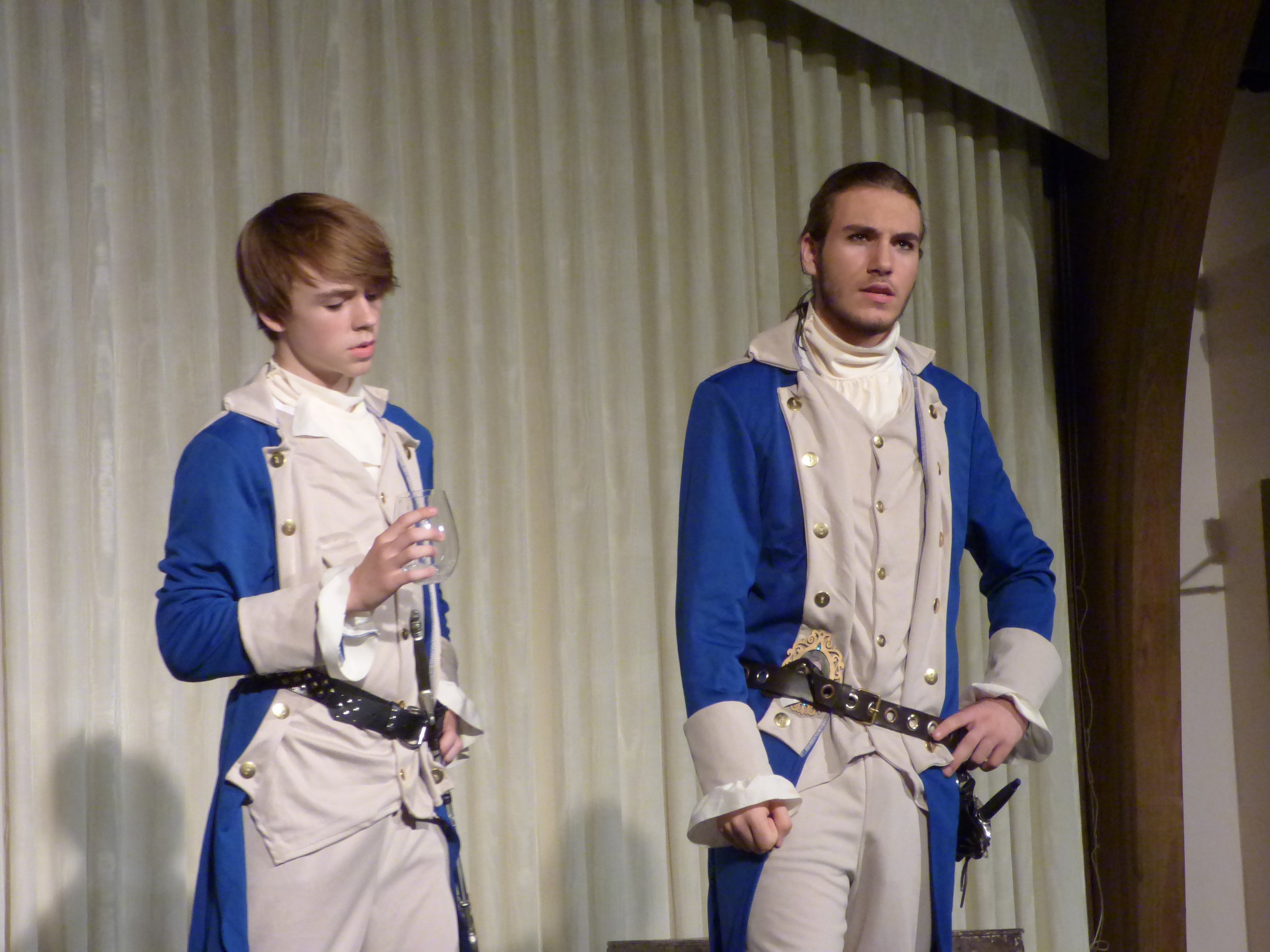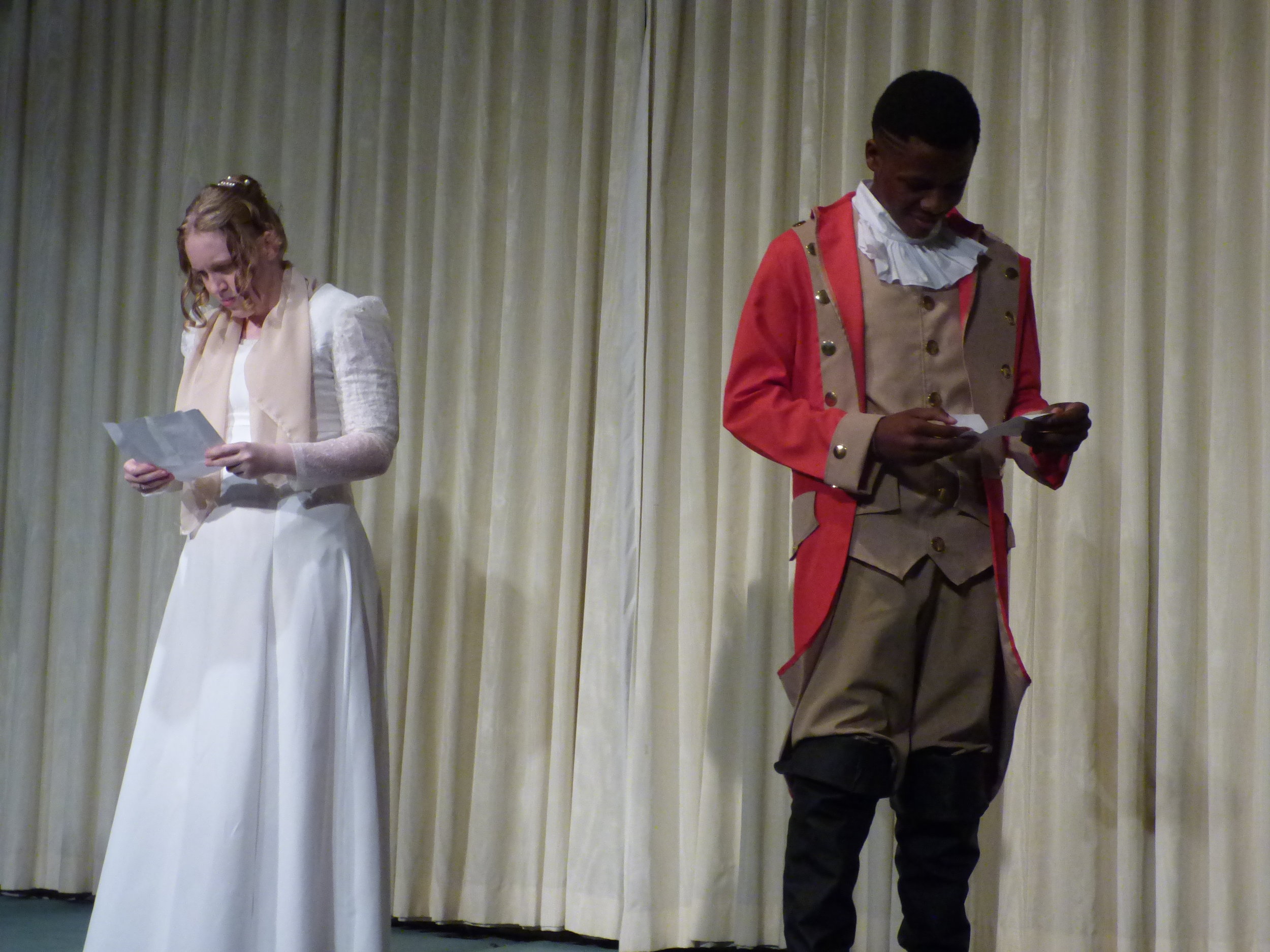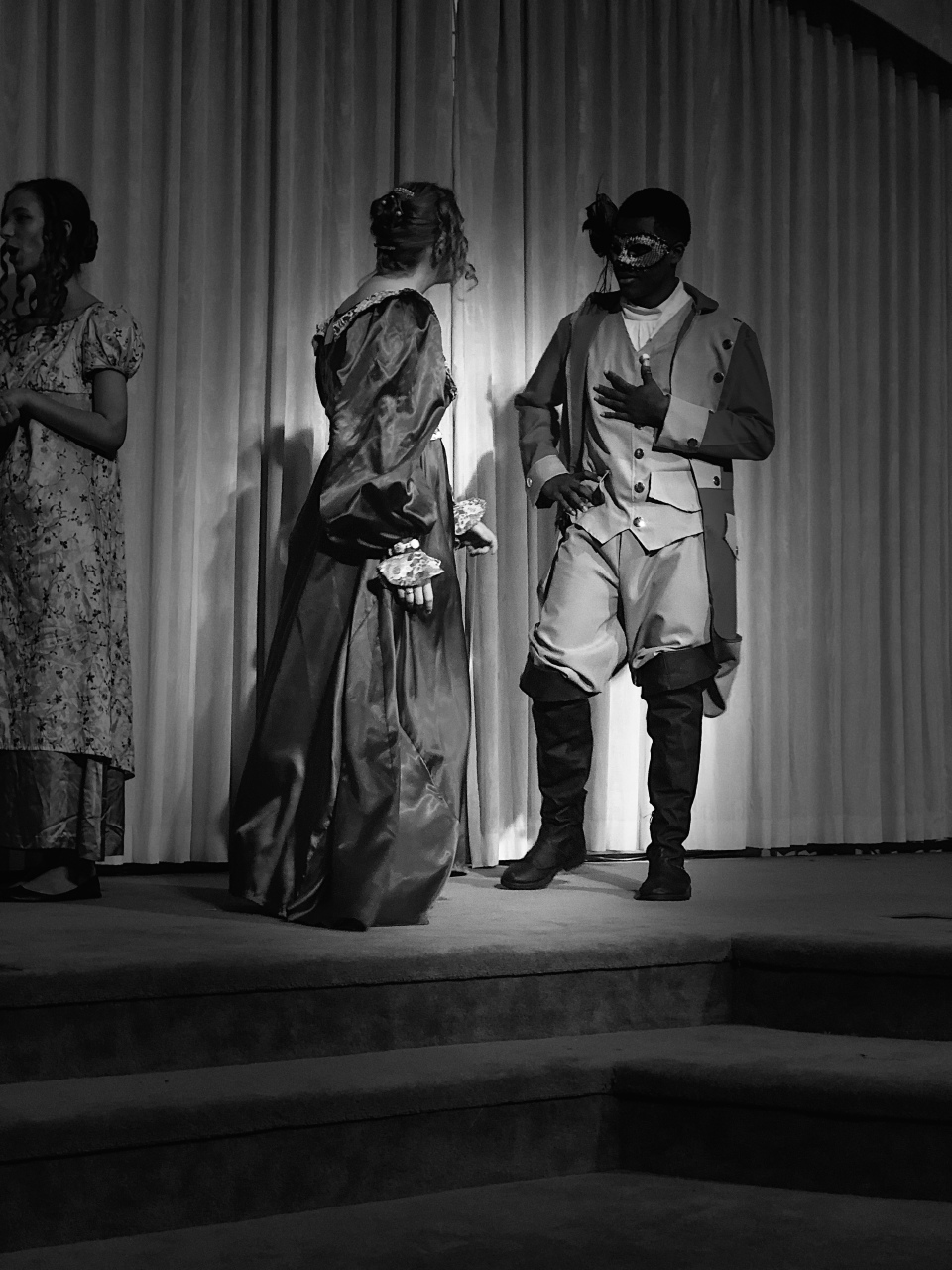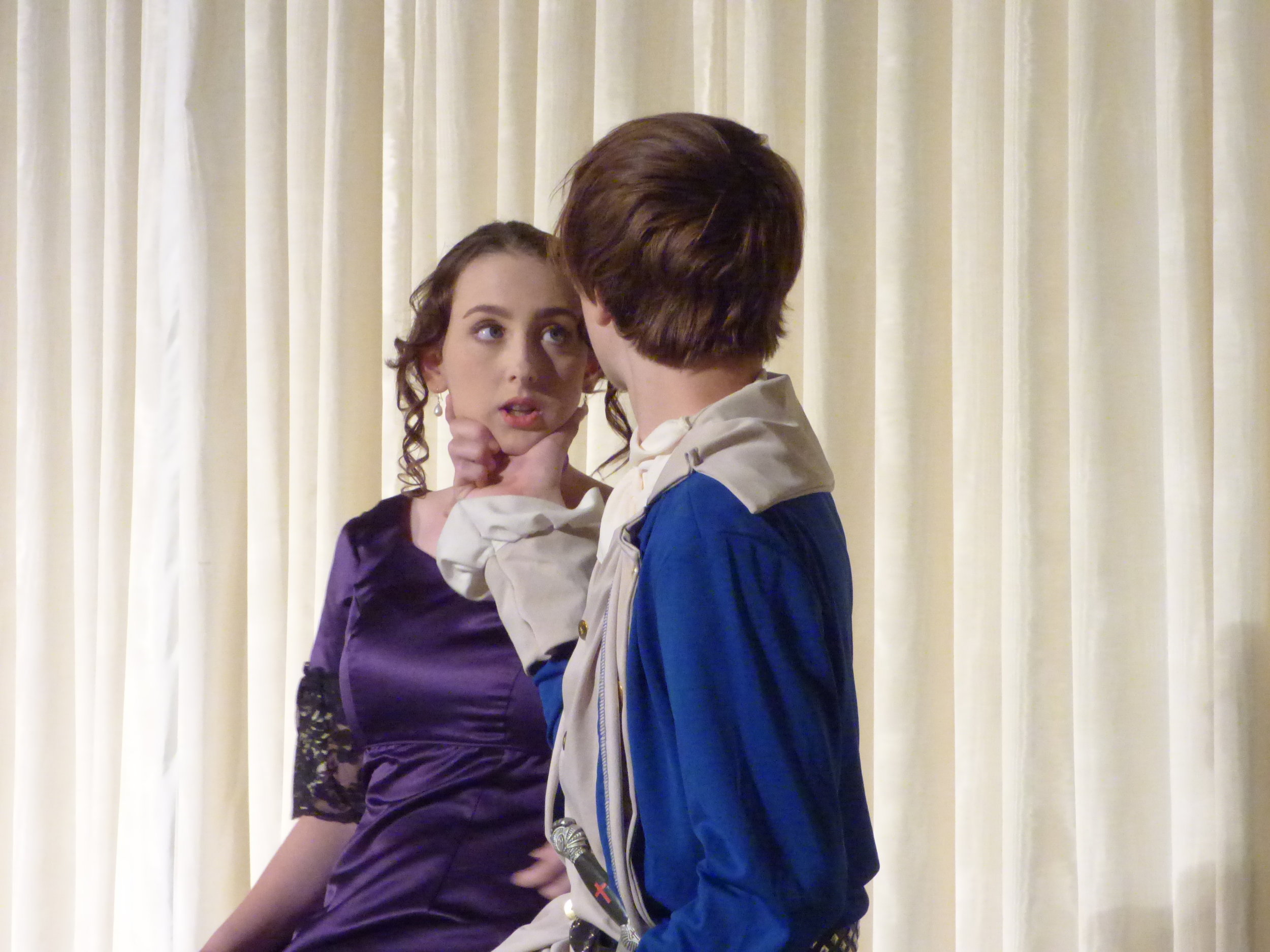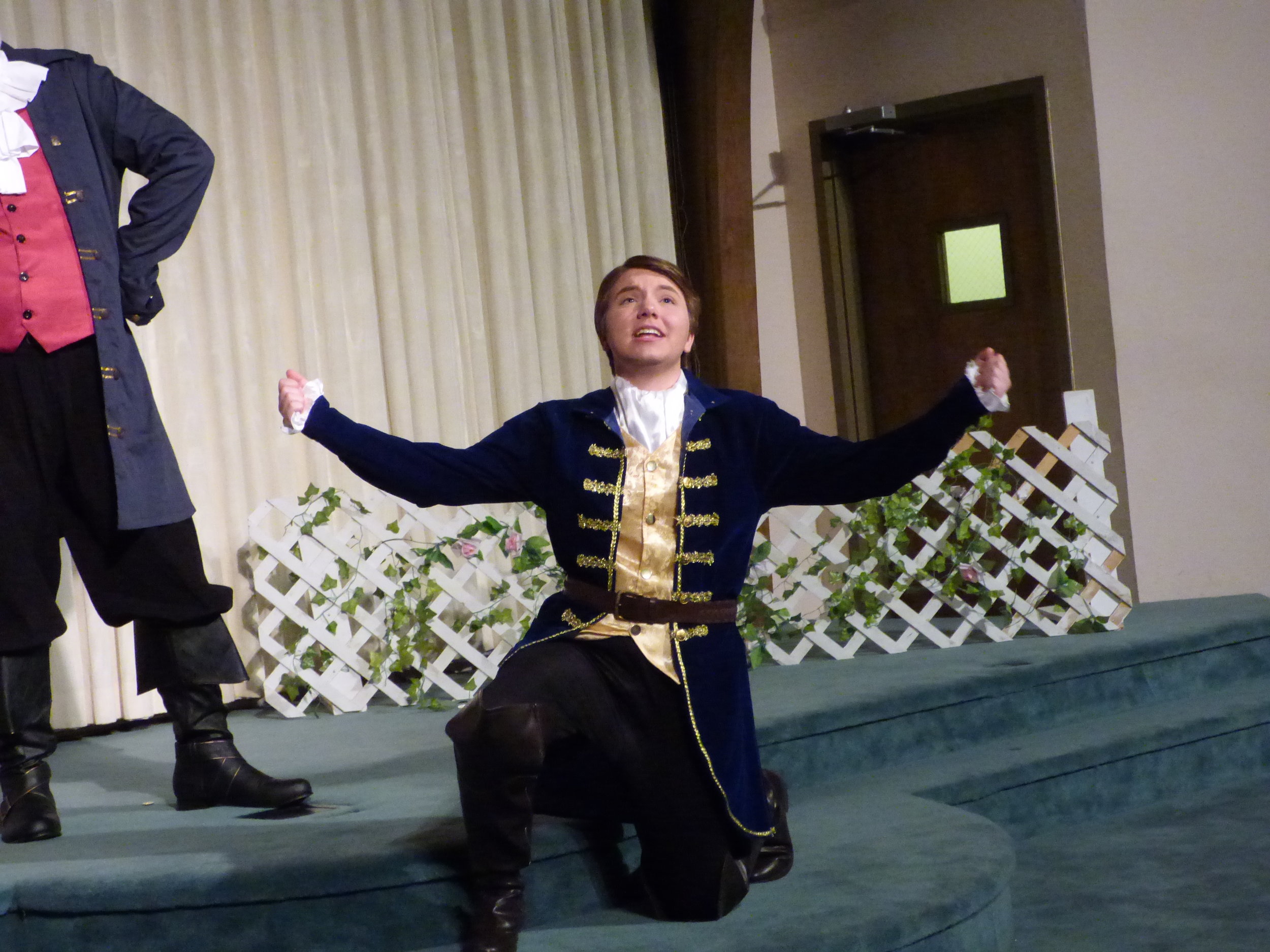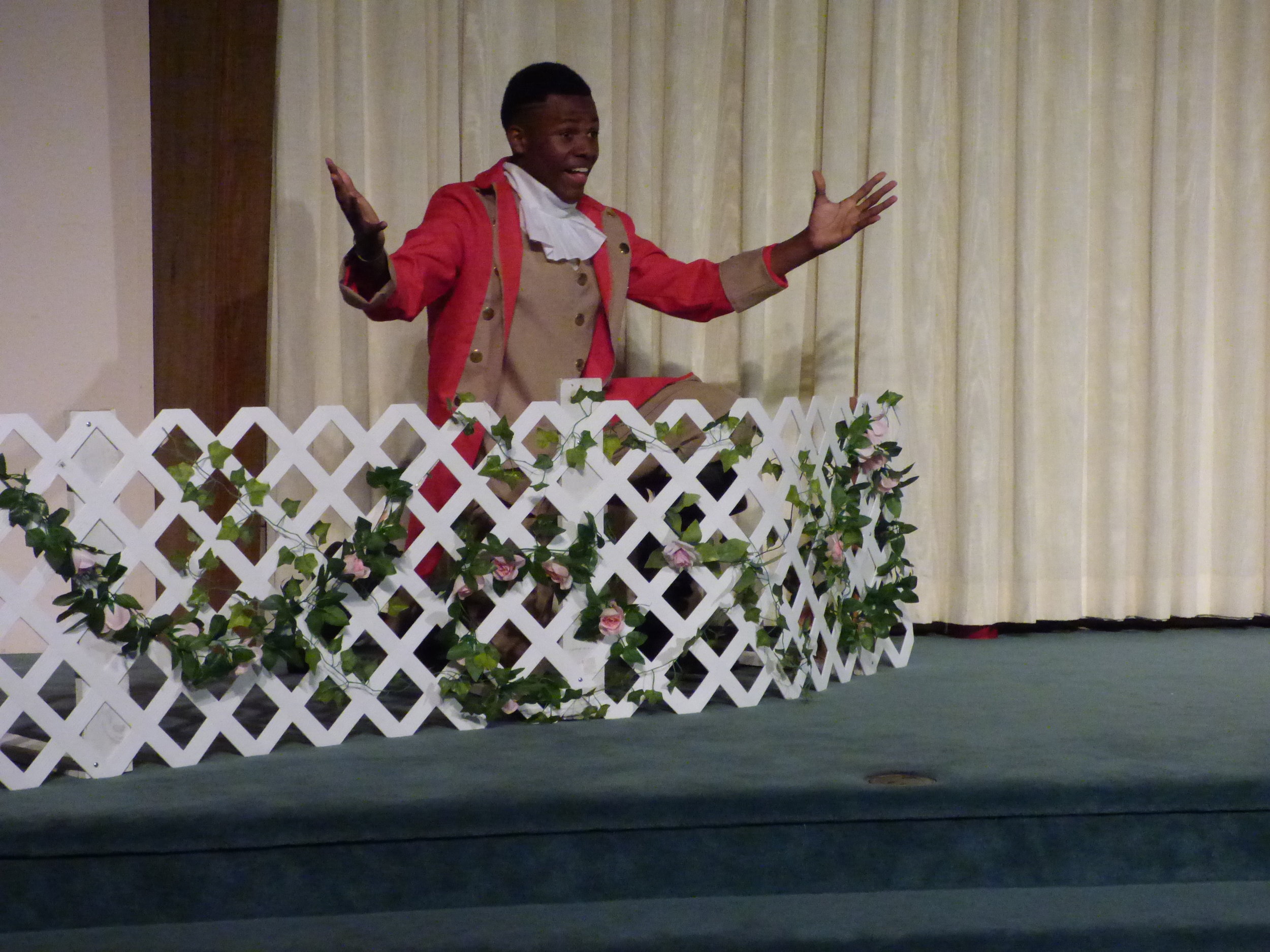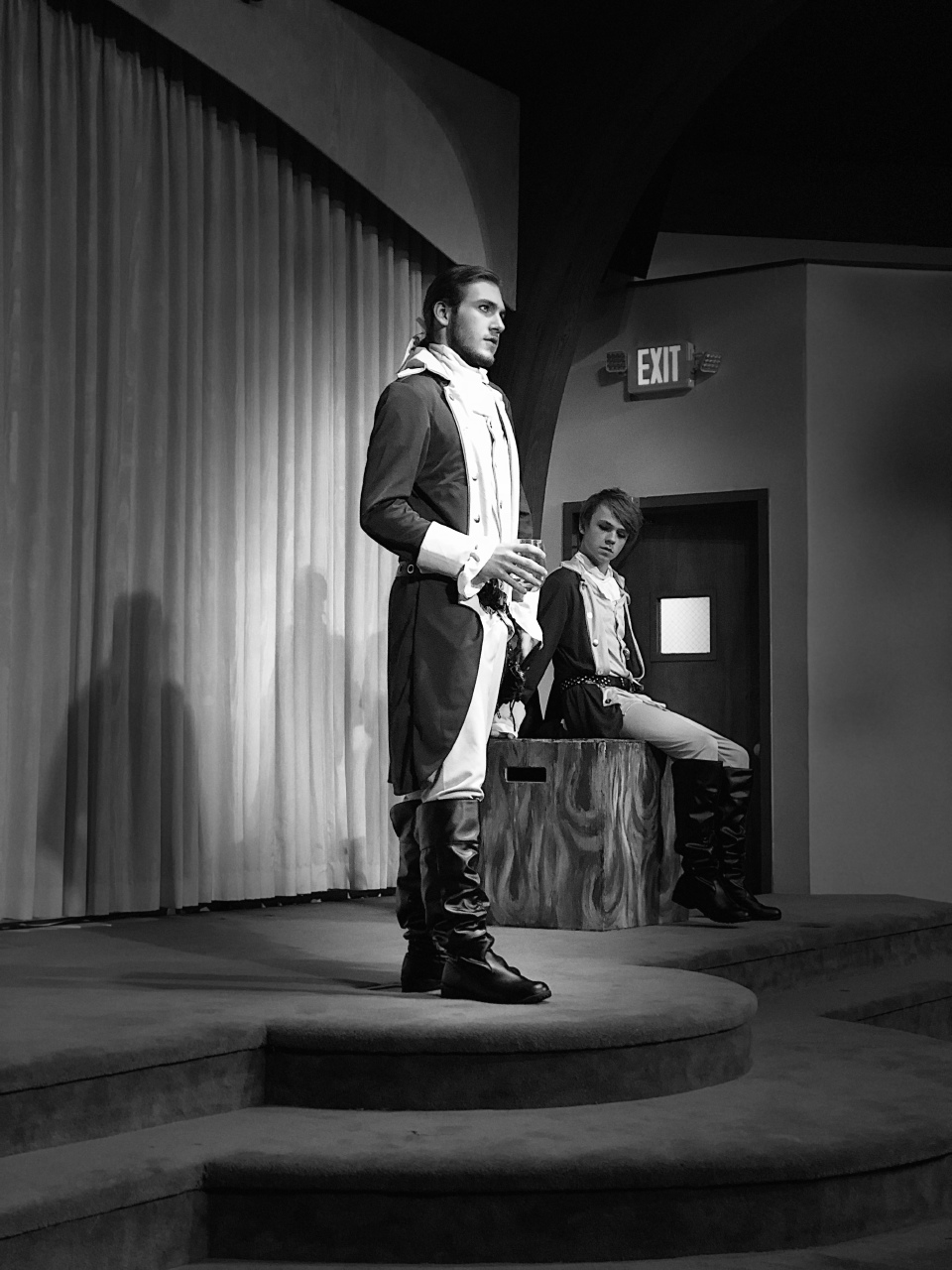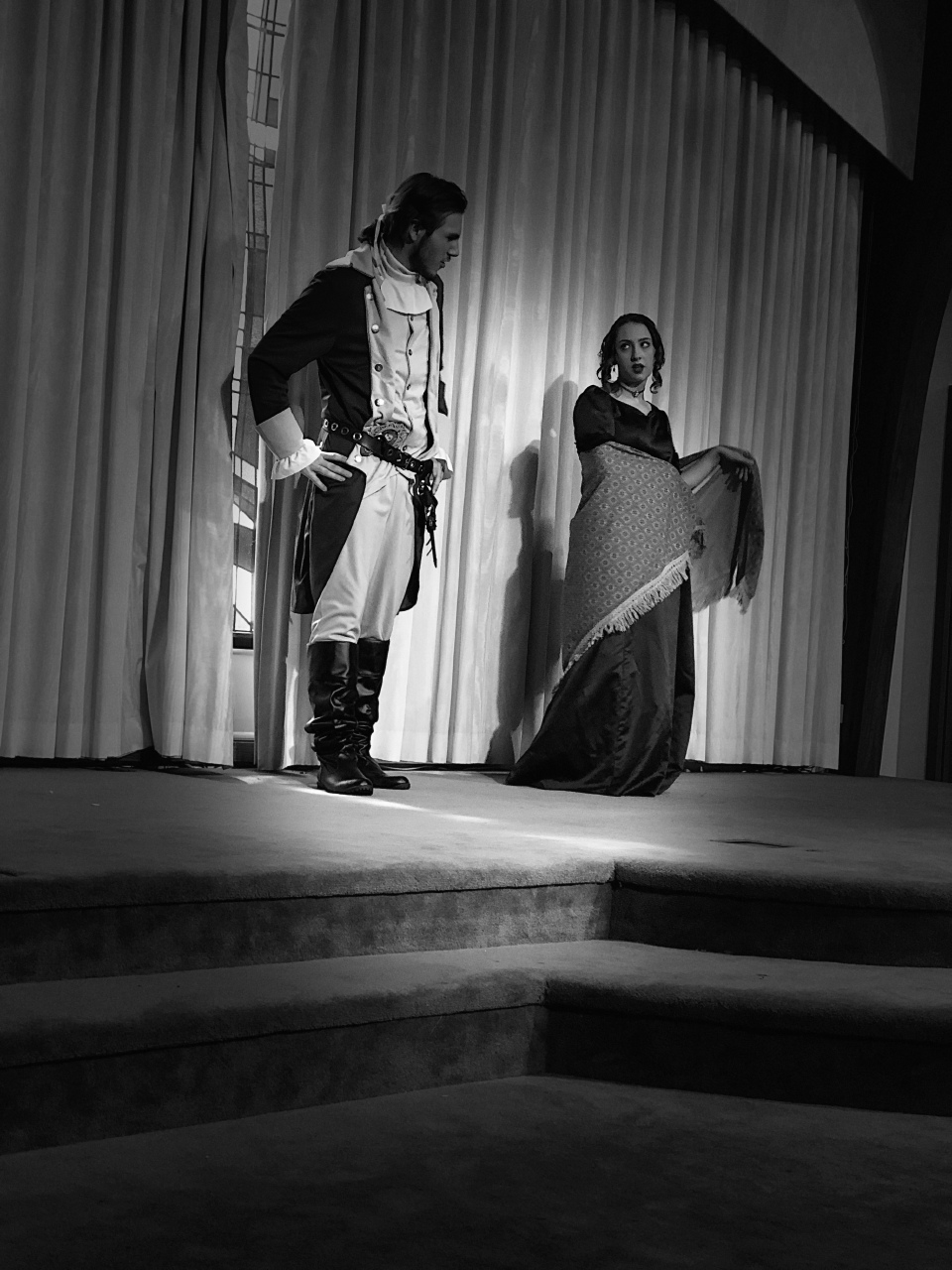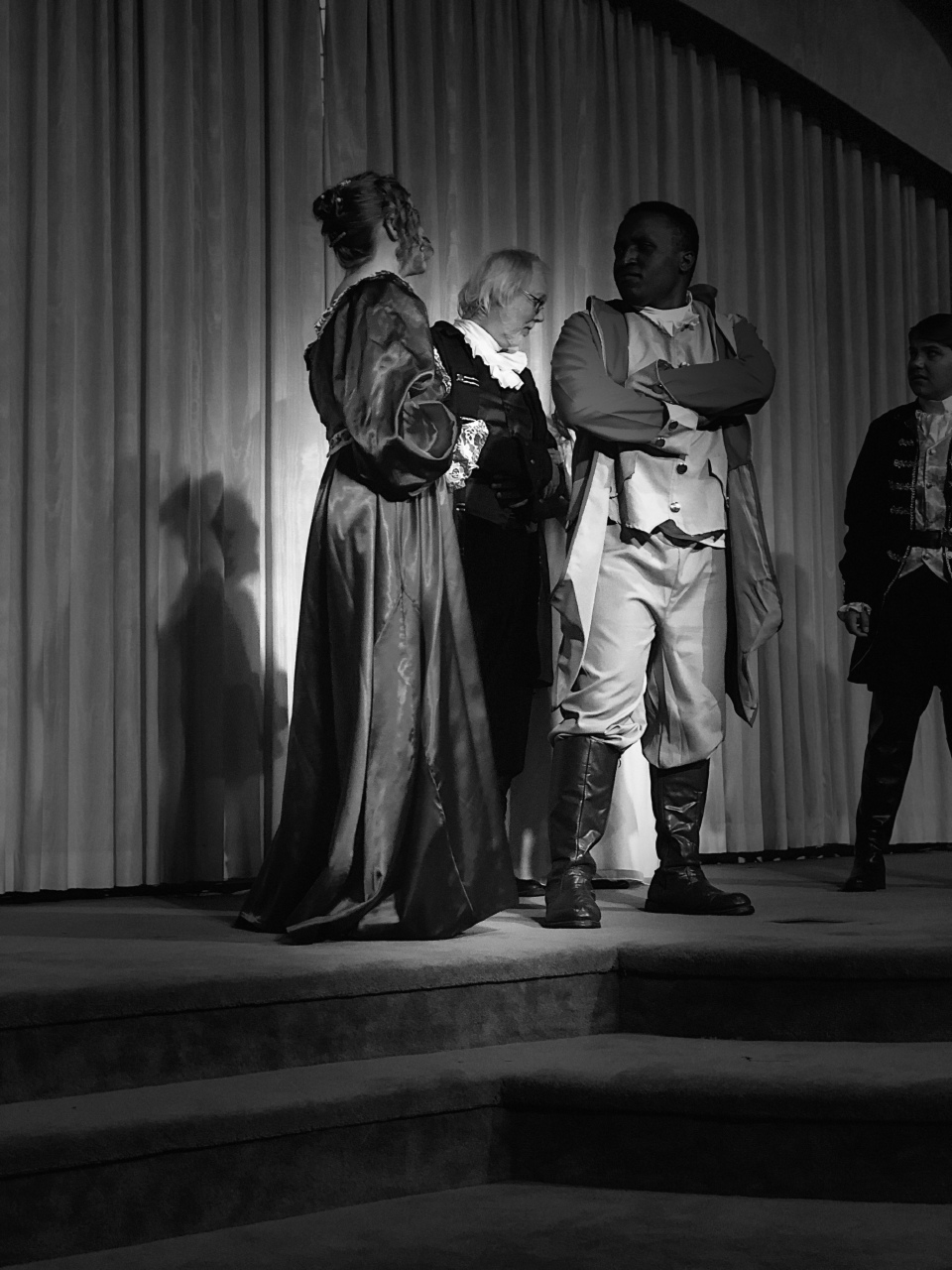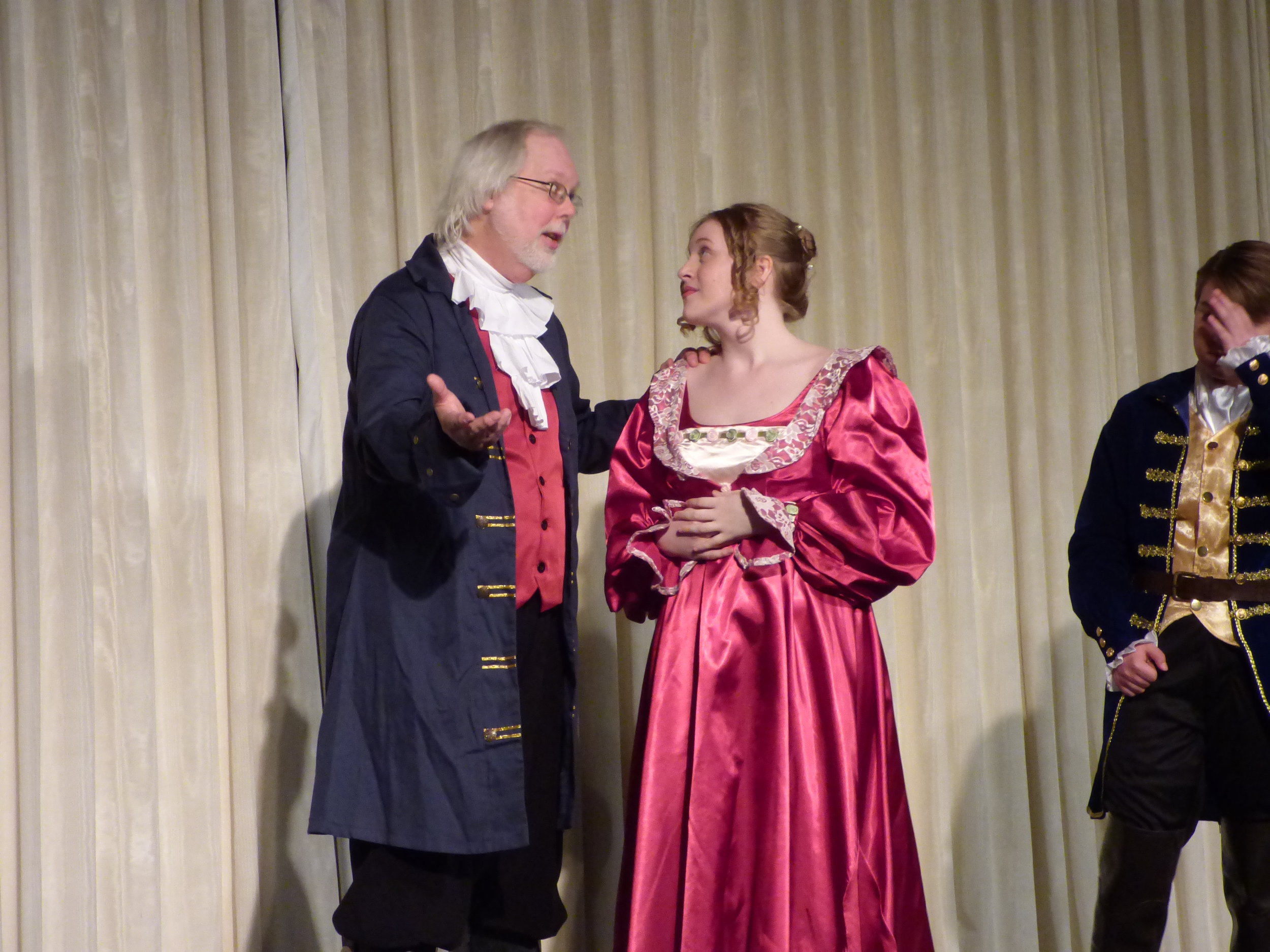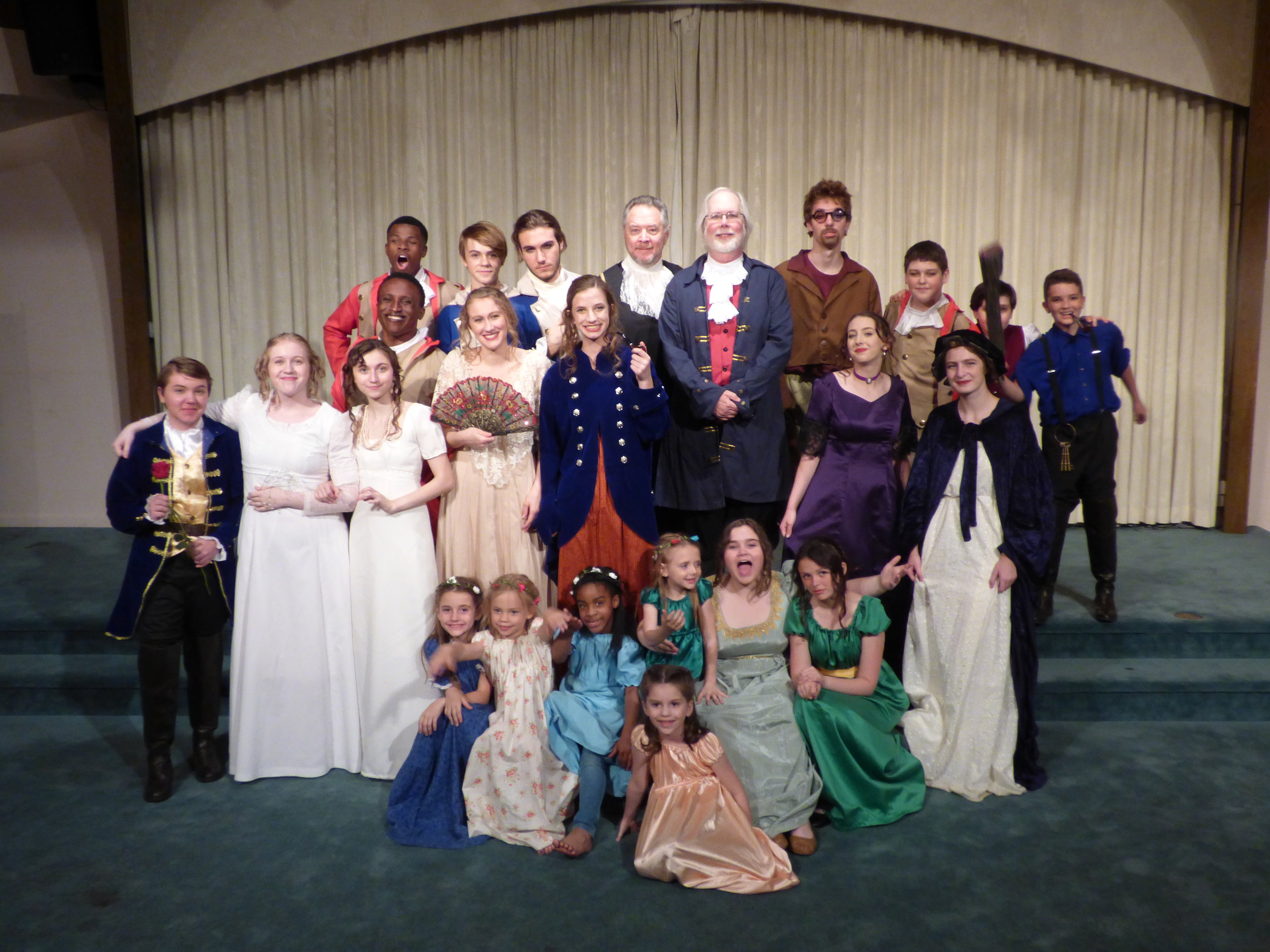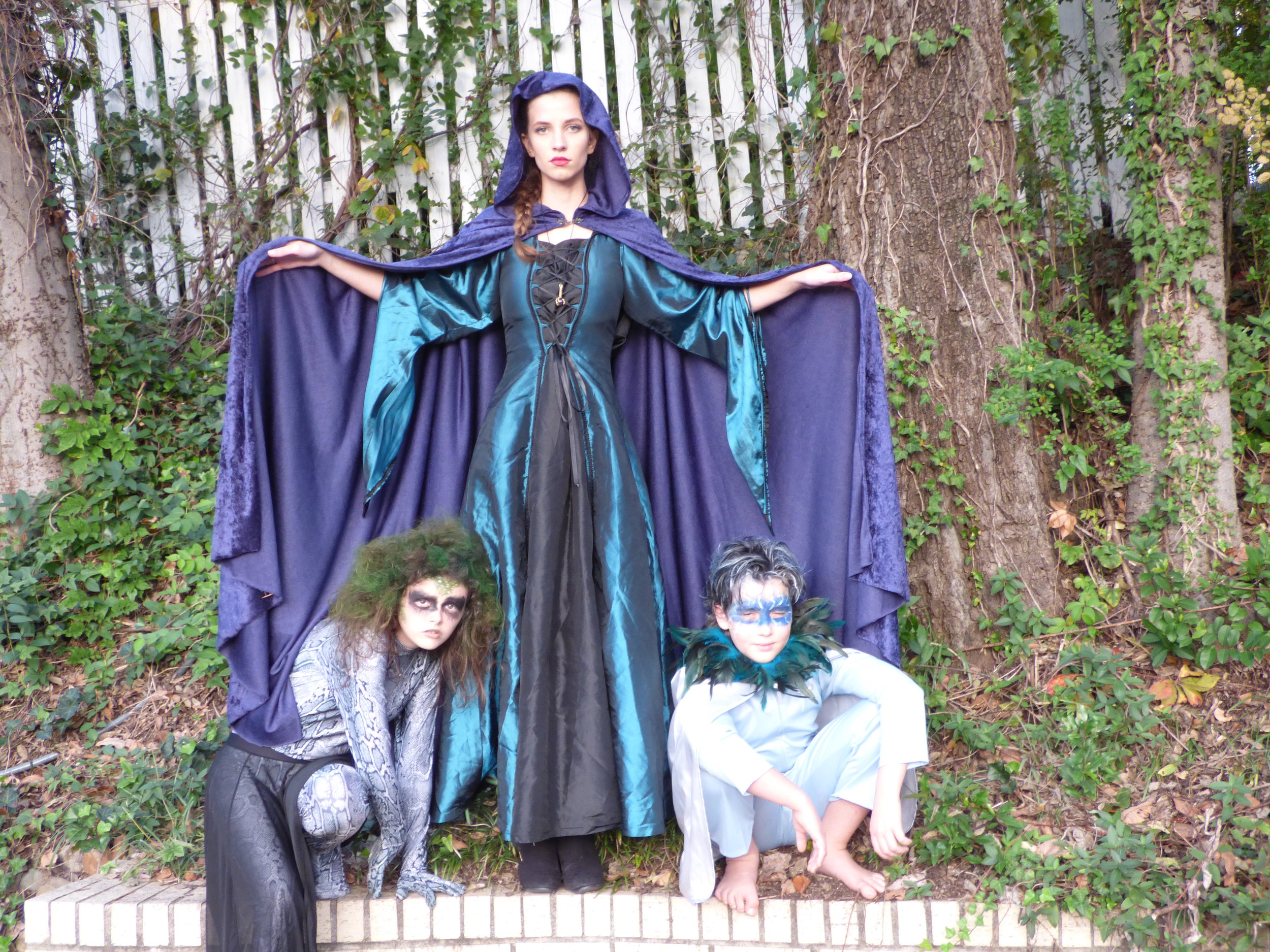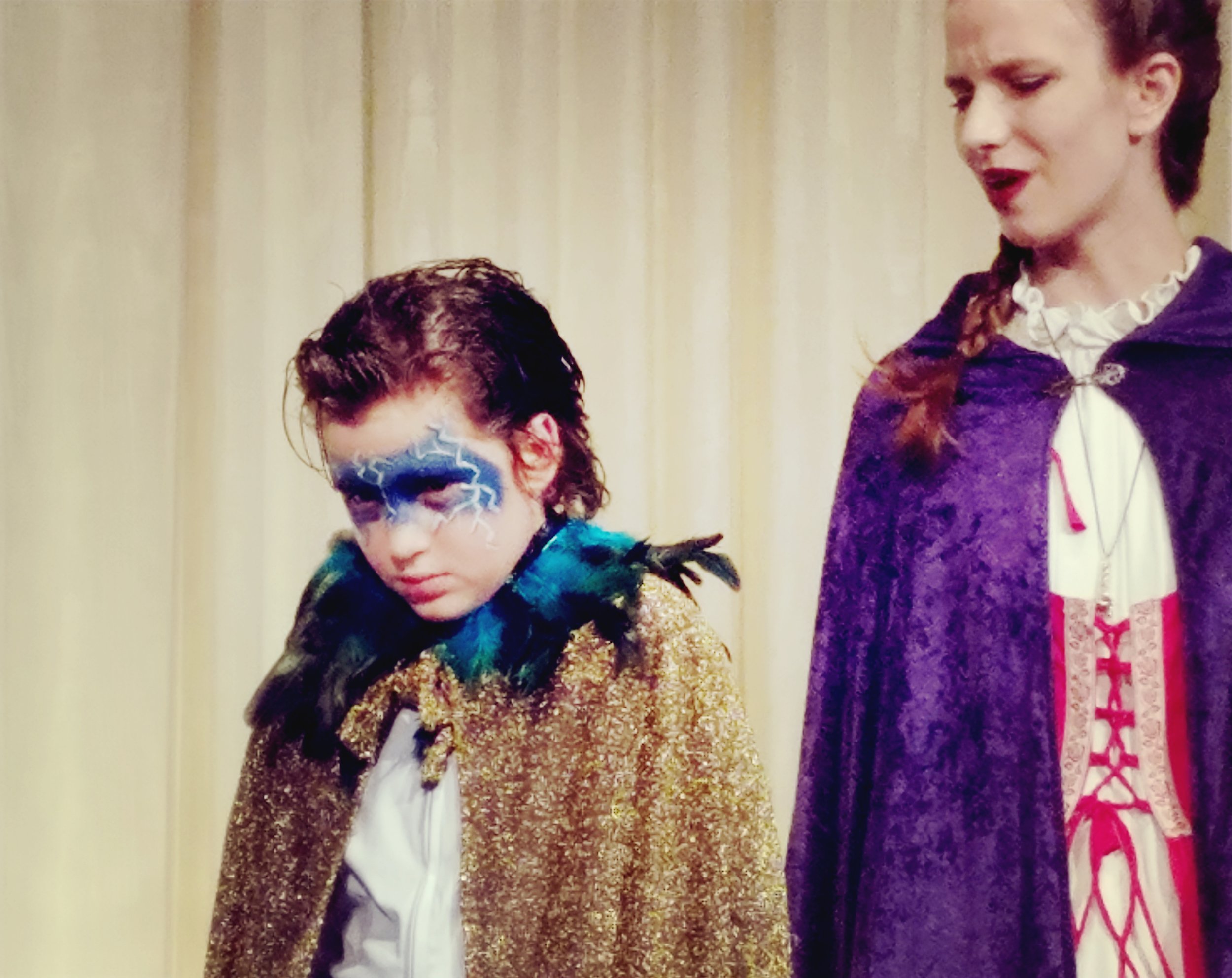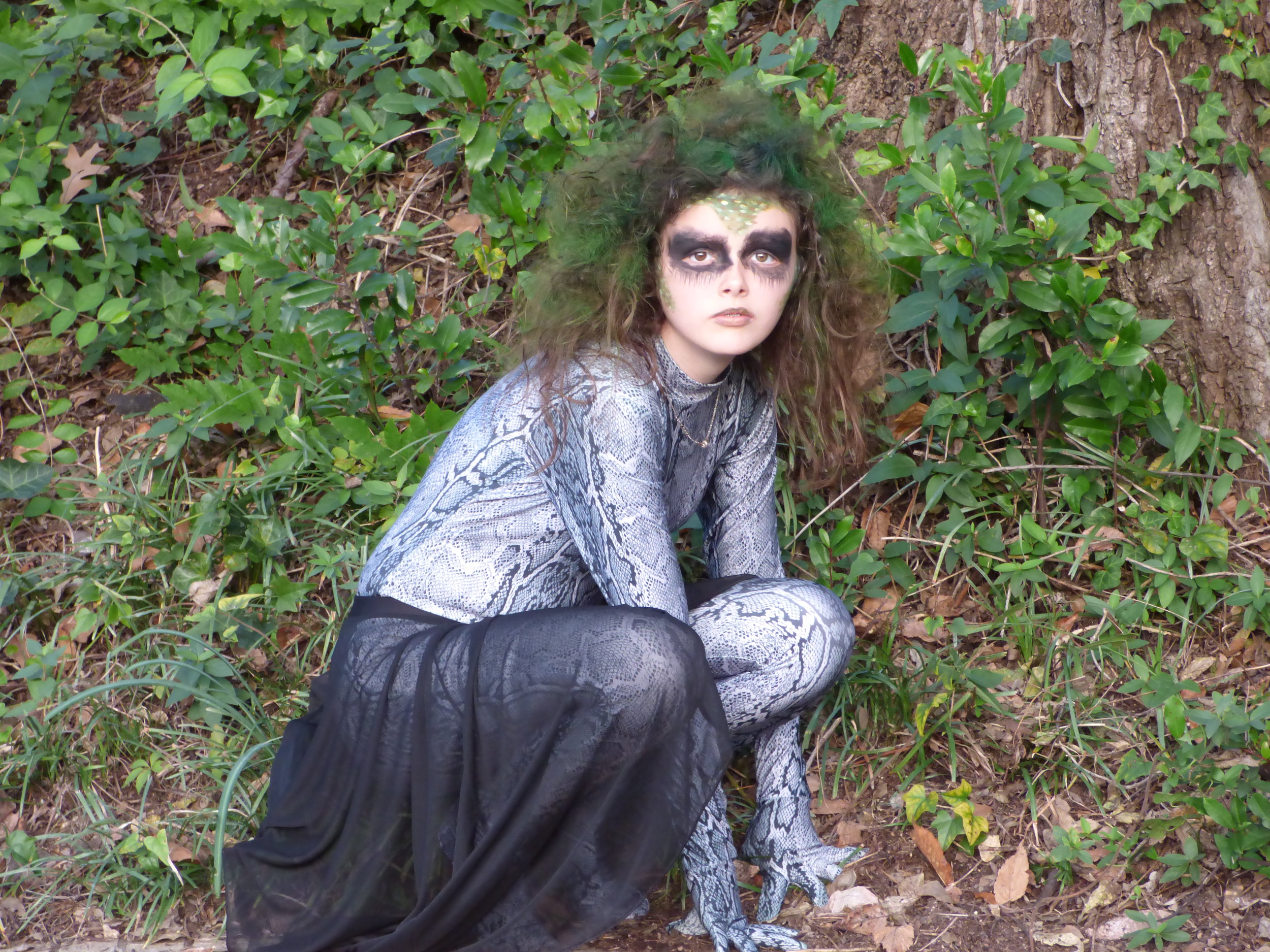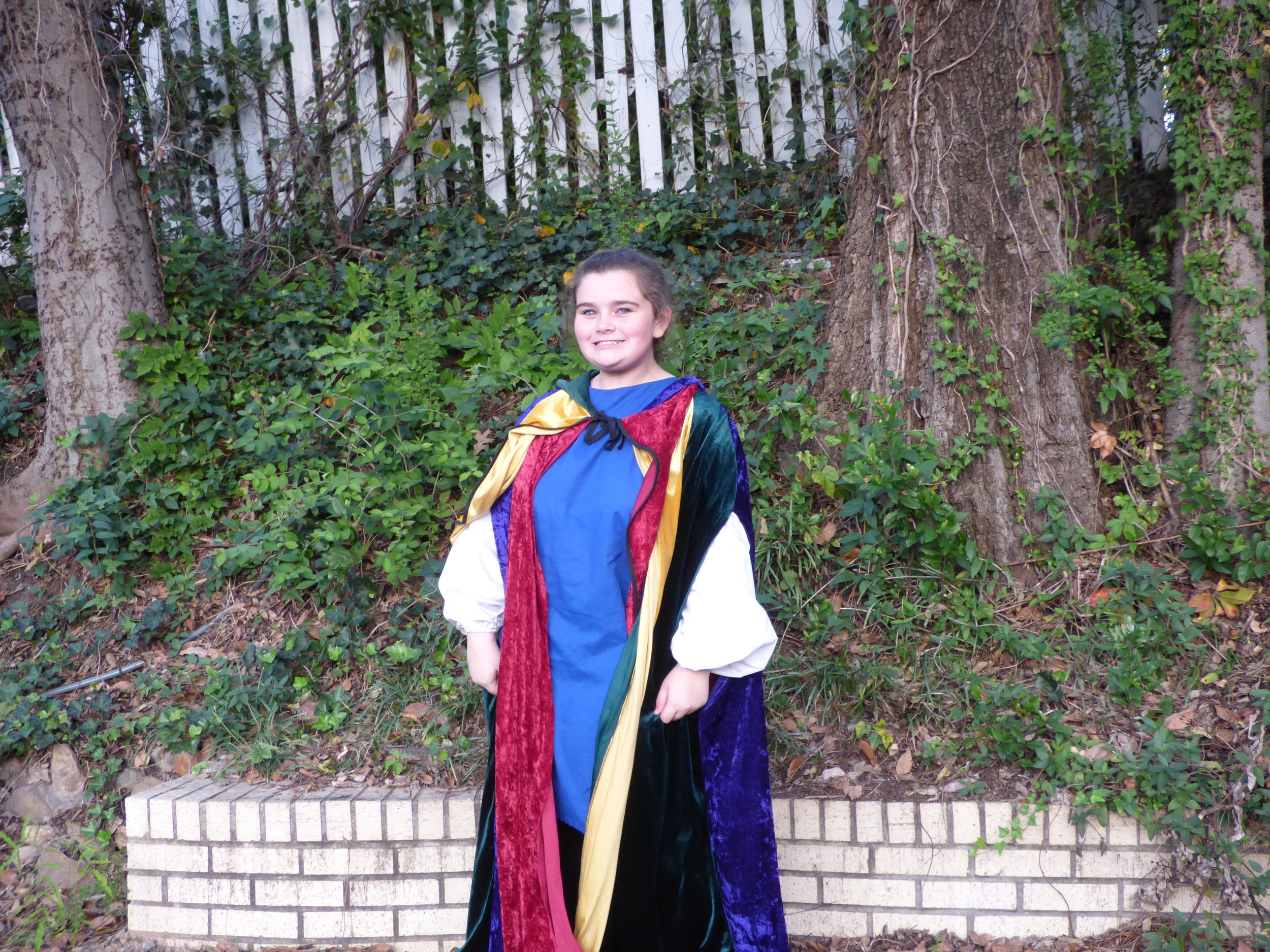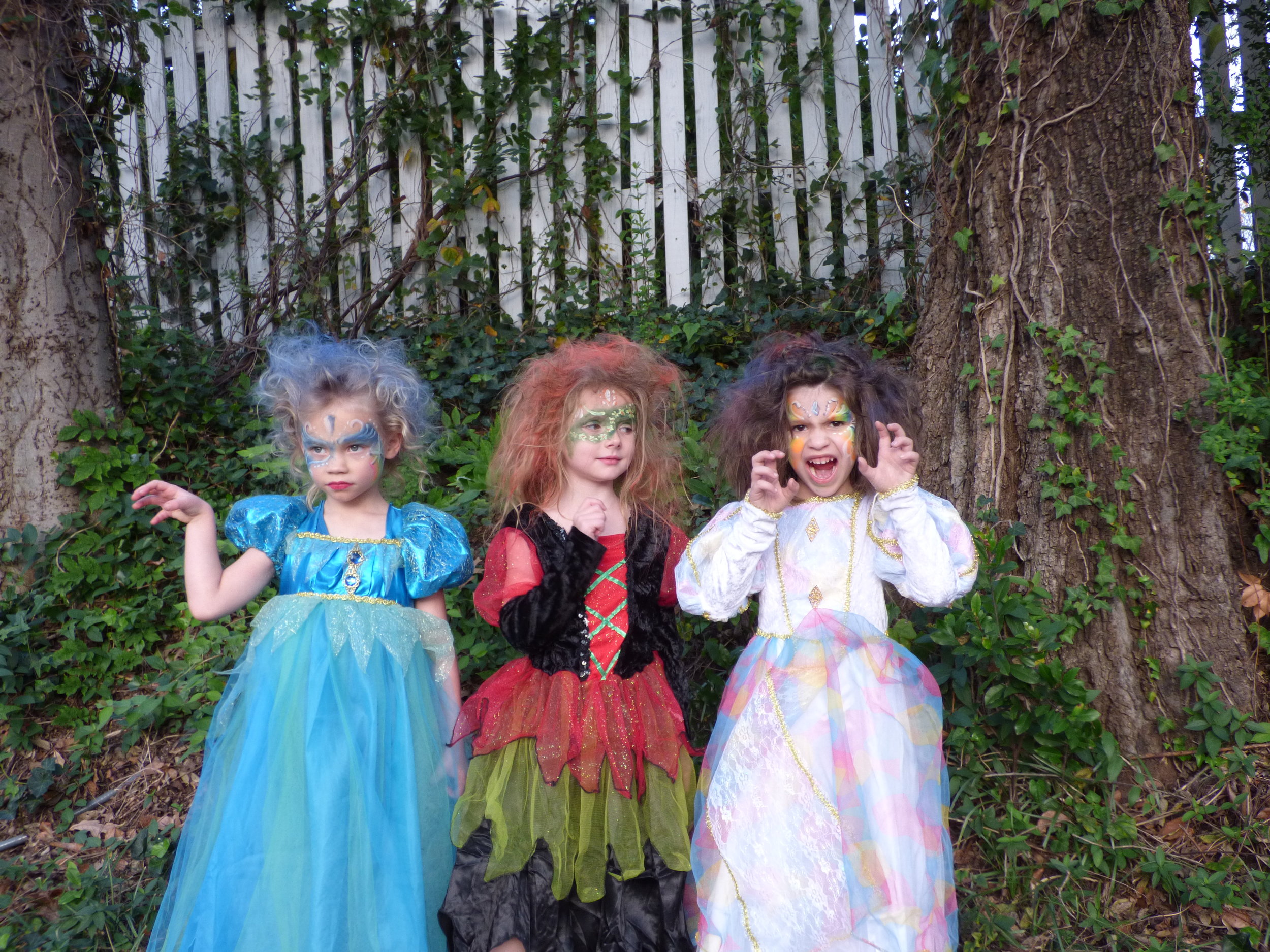 This junior-division cast immersed themselves in the mysterious and magical universe of "The Tempest." On a desert island, the enchantress Prospera, rightful duchess of Milan, waits with her spirit acolytes to exact a long-awaited revenge. Directed by Laura Heider.
Romeo and Juliet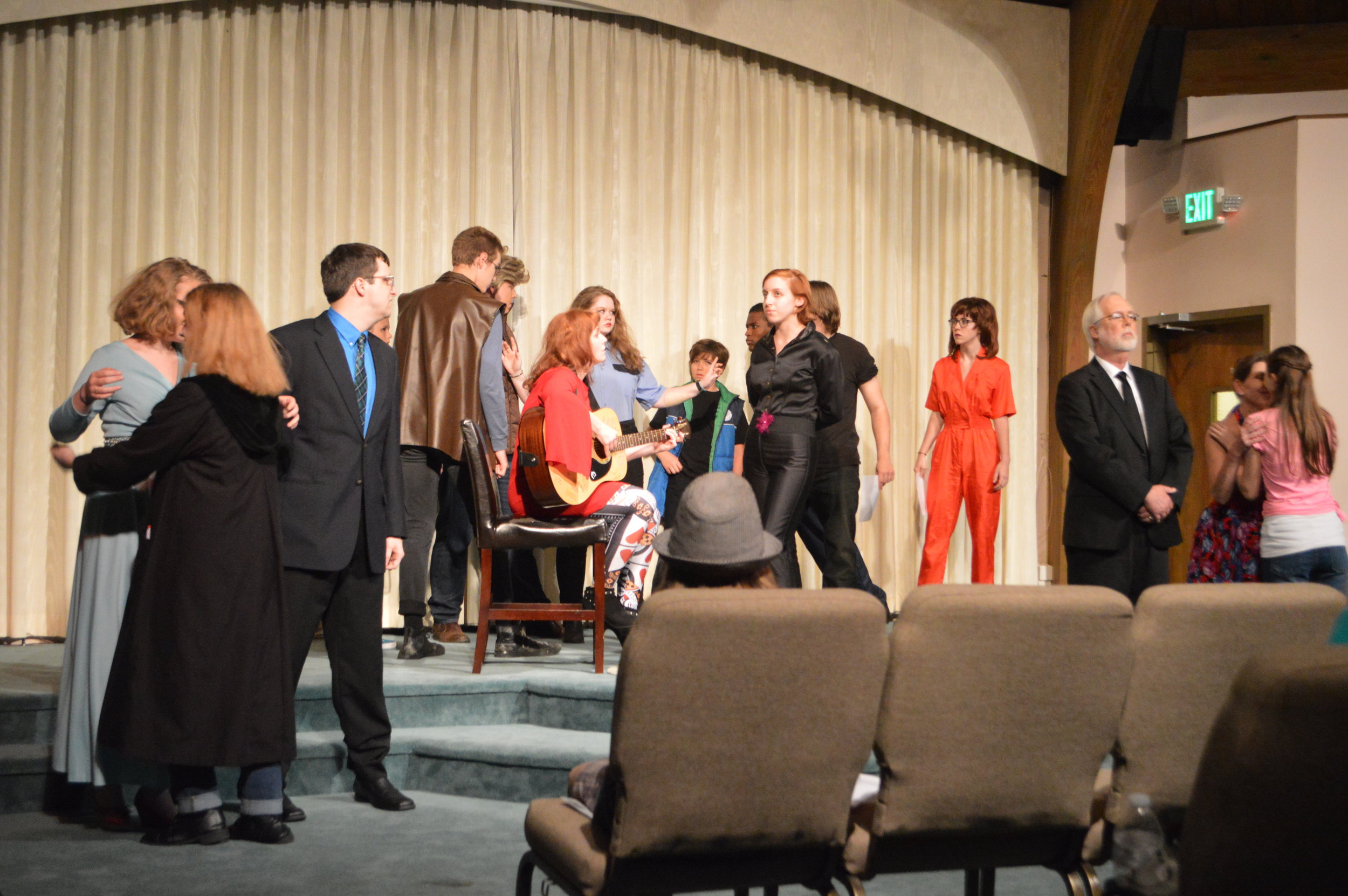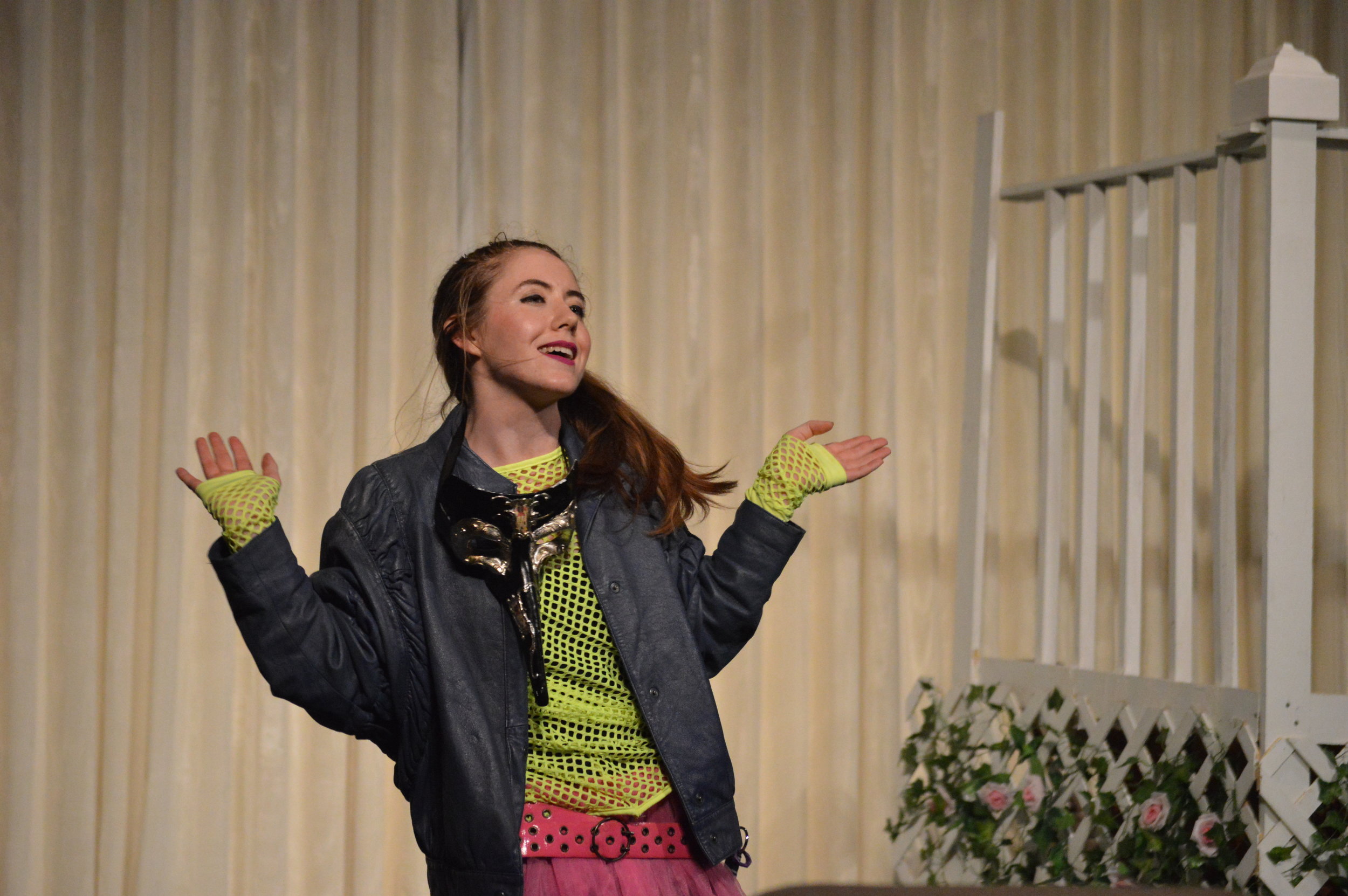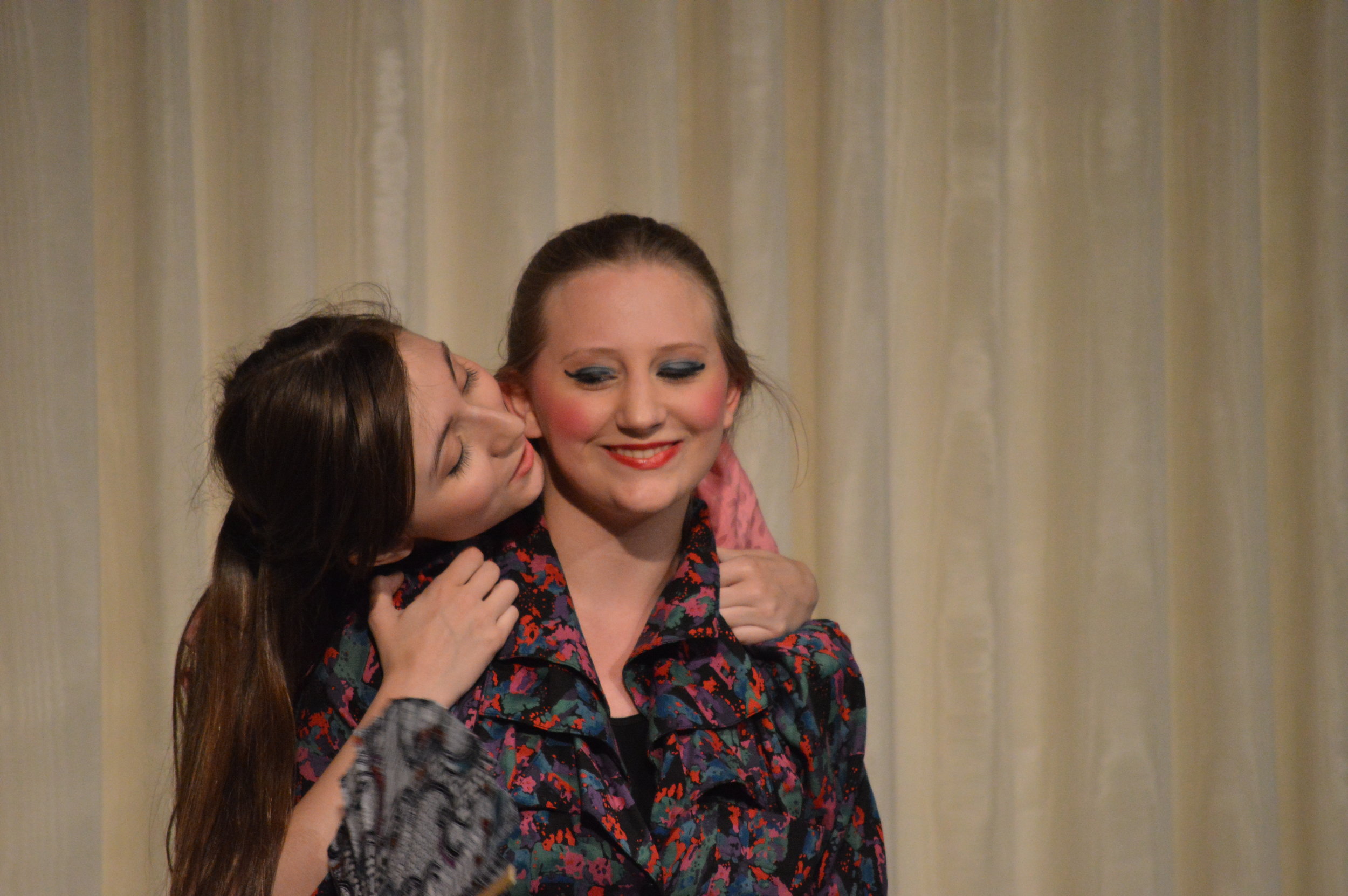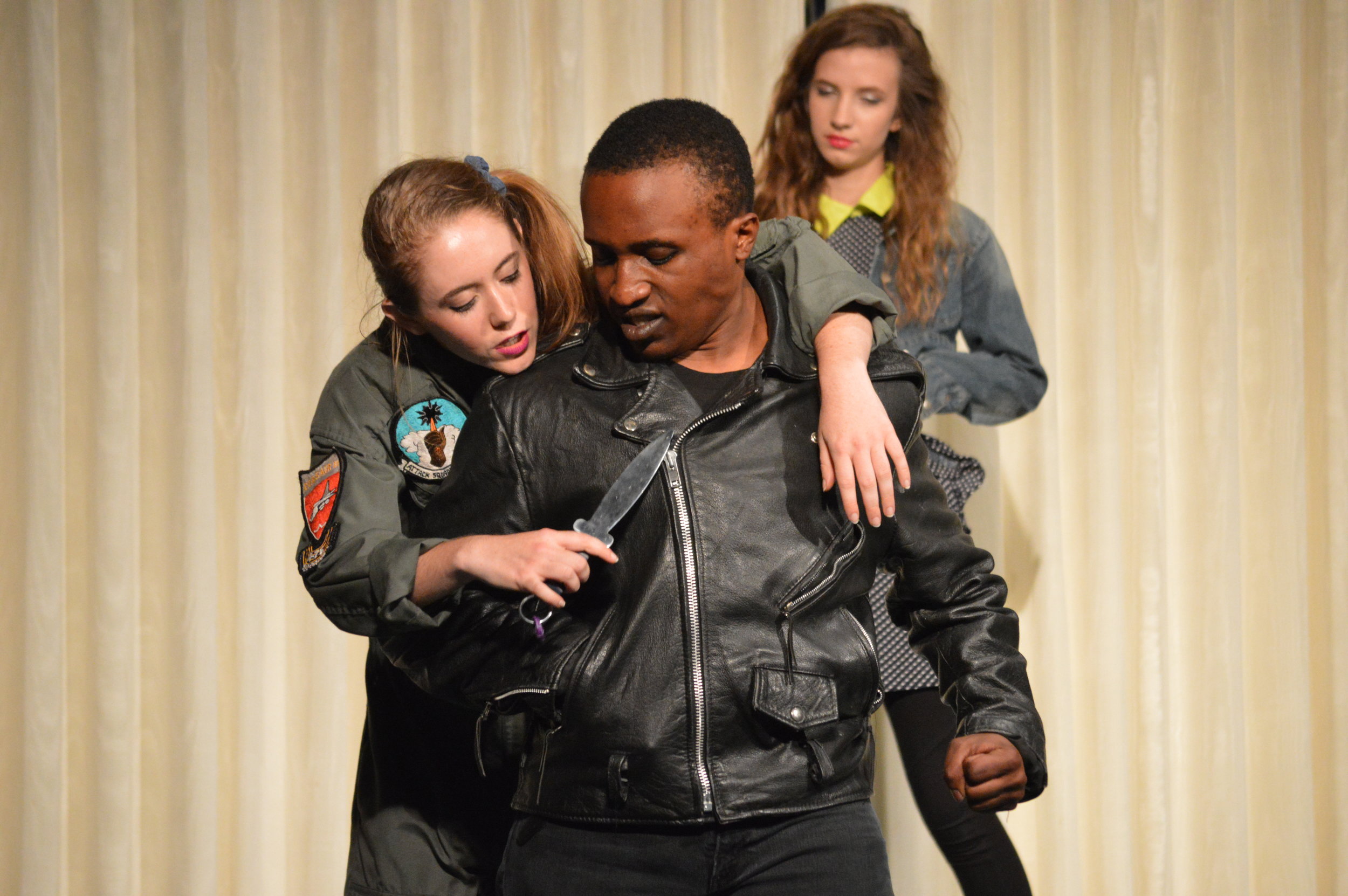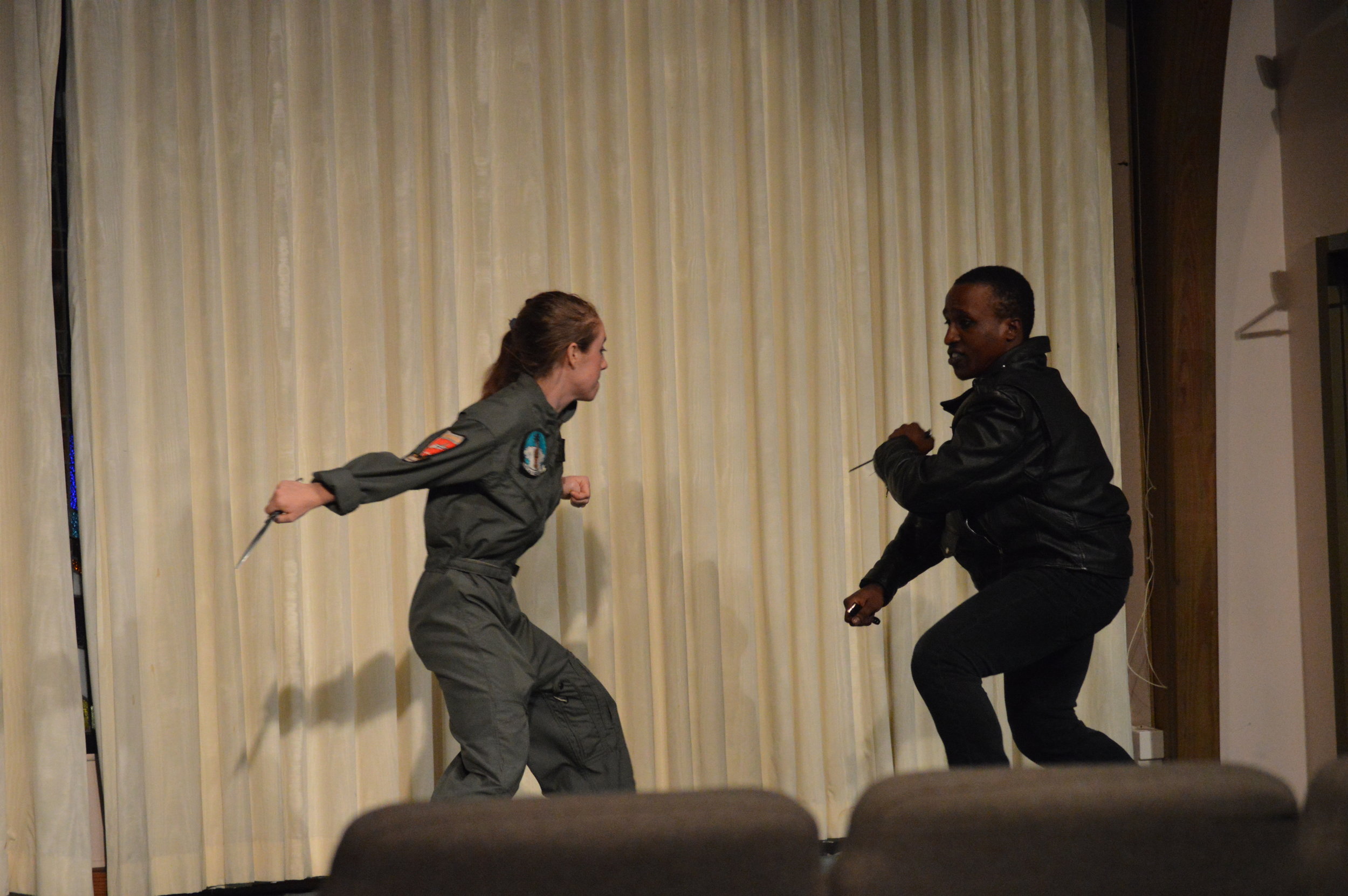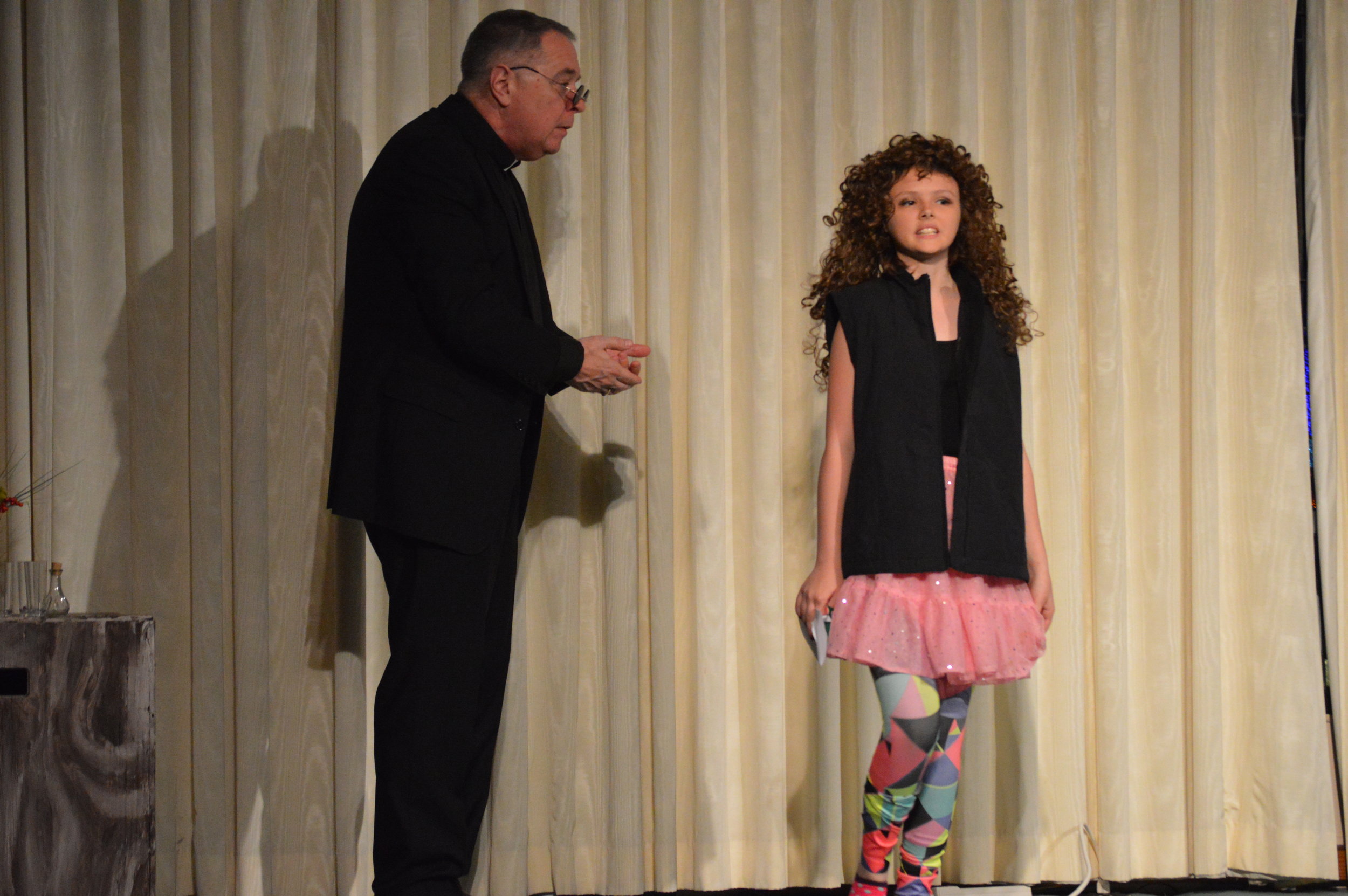 Set in Verona, Alabama in 1989, this retelling of Shakespeare's classic was cast gender-blind, which led to the leading roles of Romeo and Juliet being filled by Abbe Coulter and Emma Camp. The two girls struggled with adolescent devotion in a world filled with adult violence and prejudice. Directed by Laura Heider.
The Merchant of Venice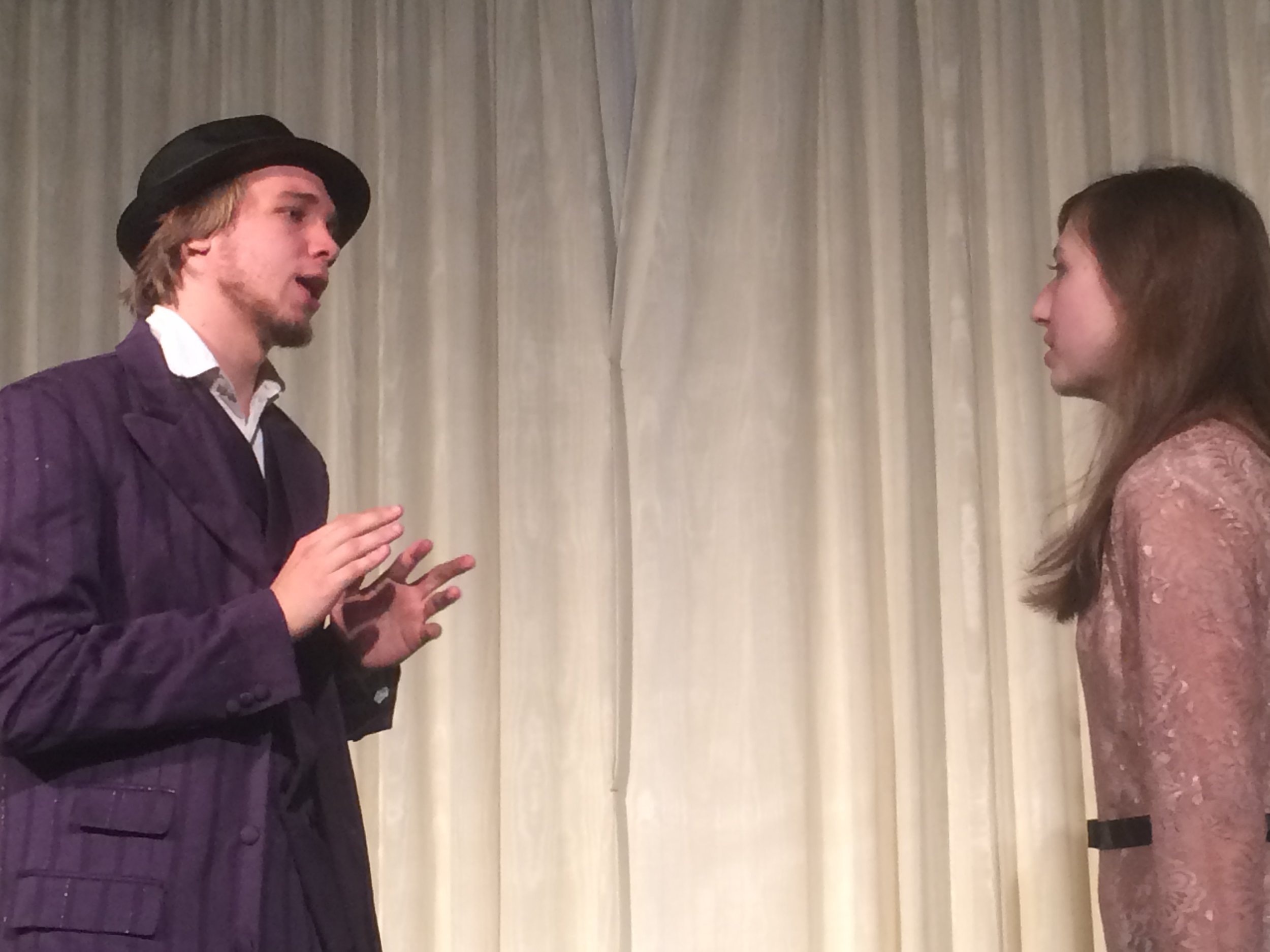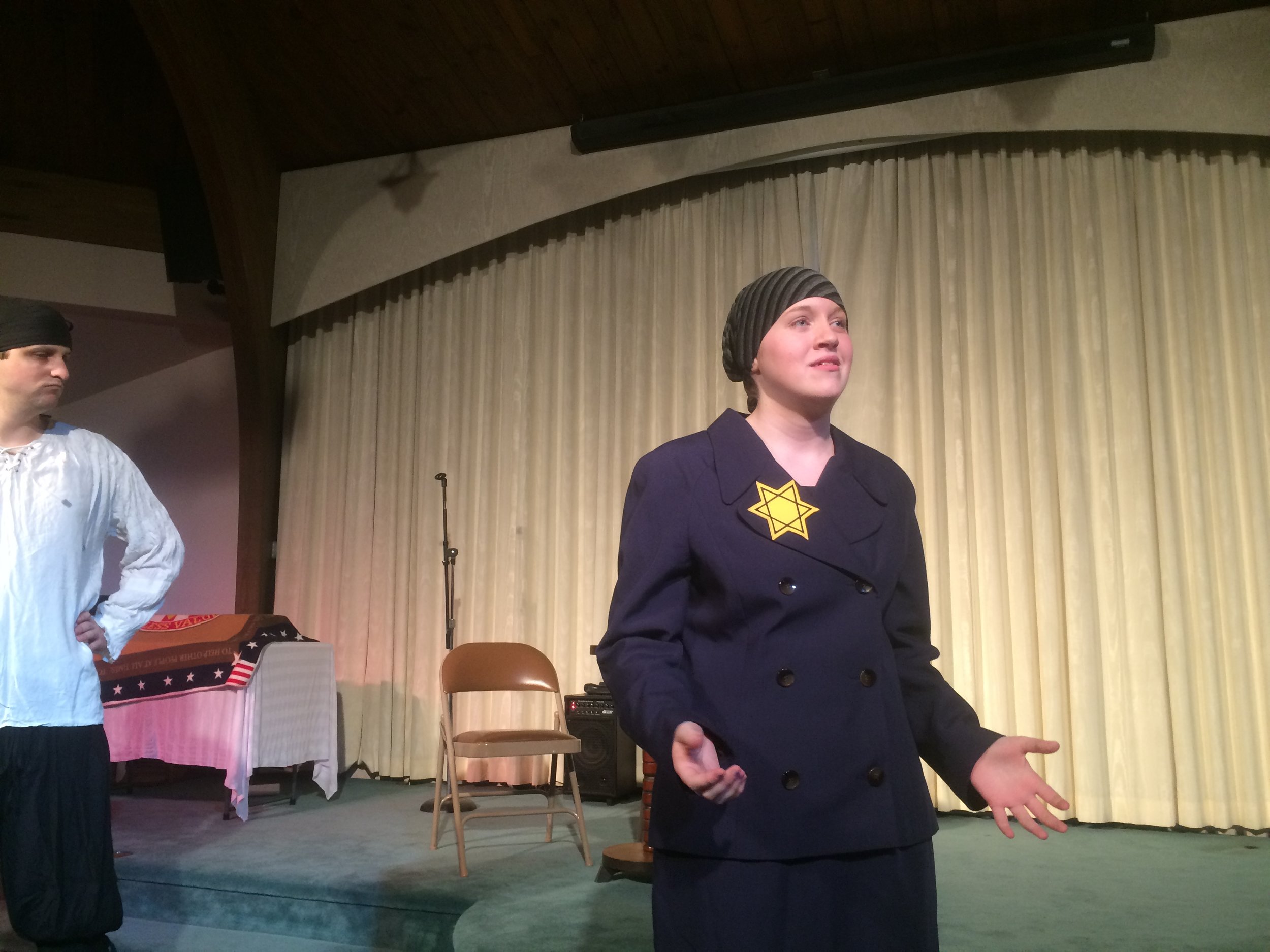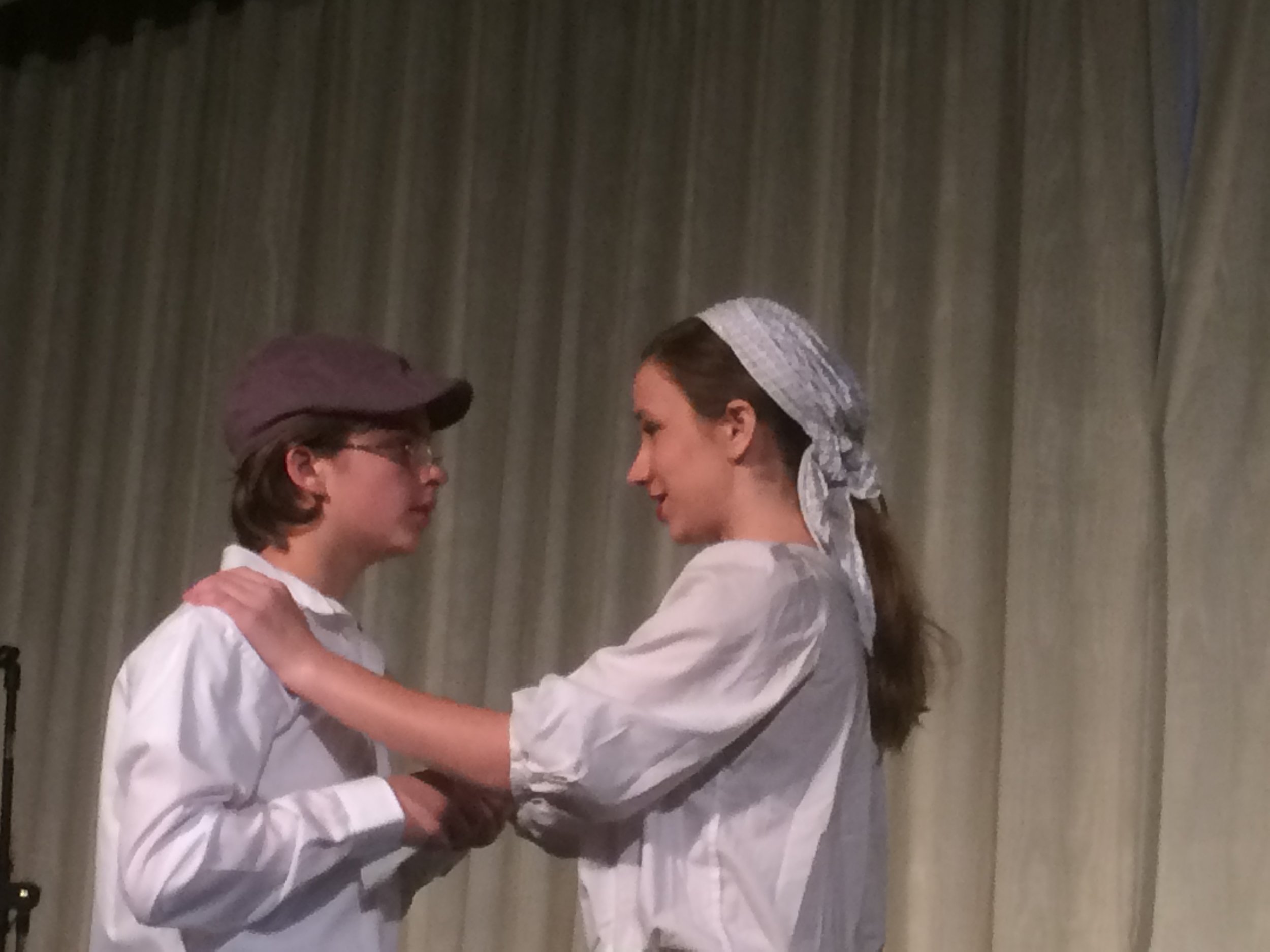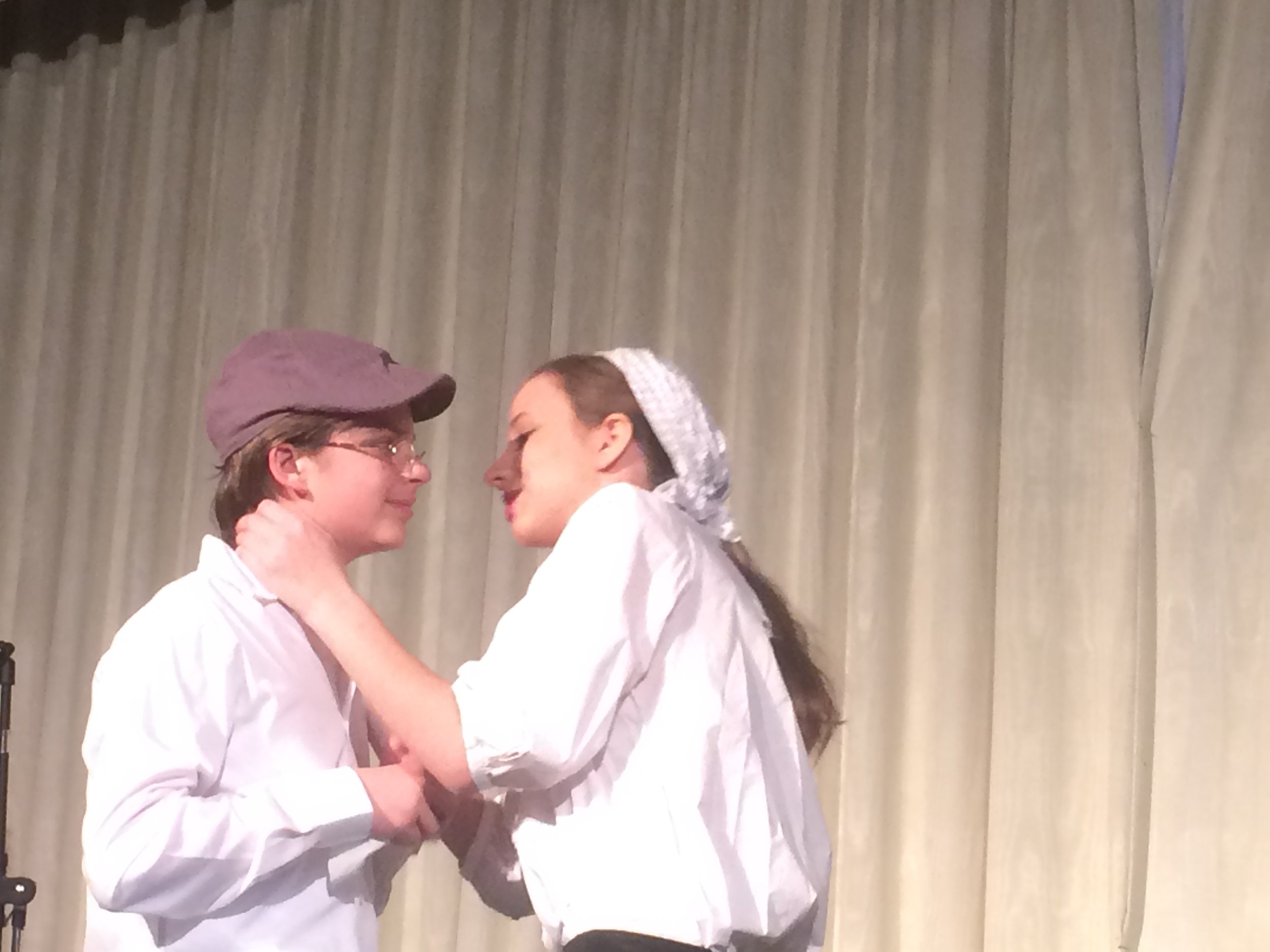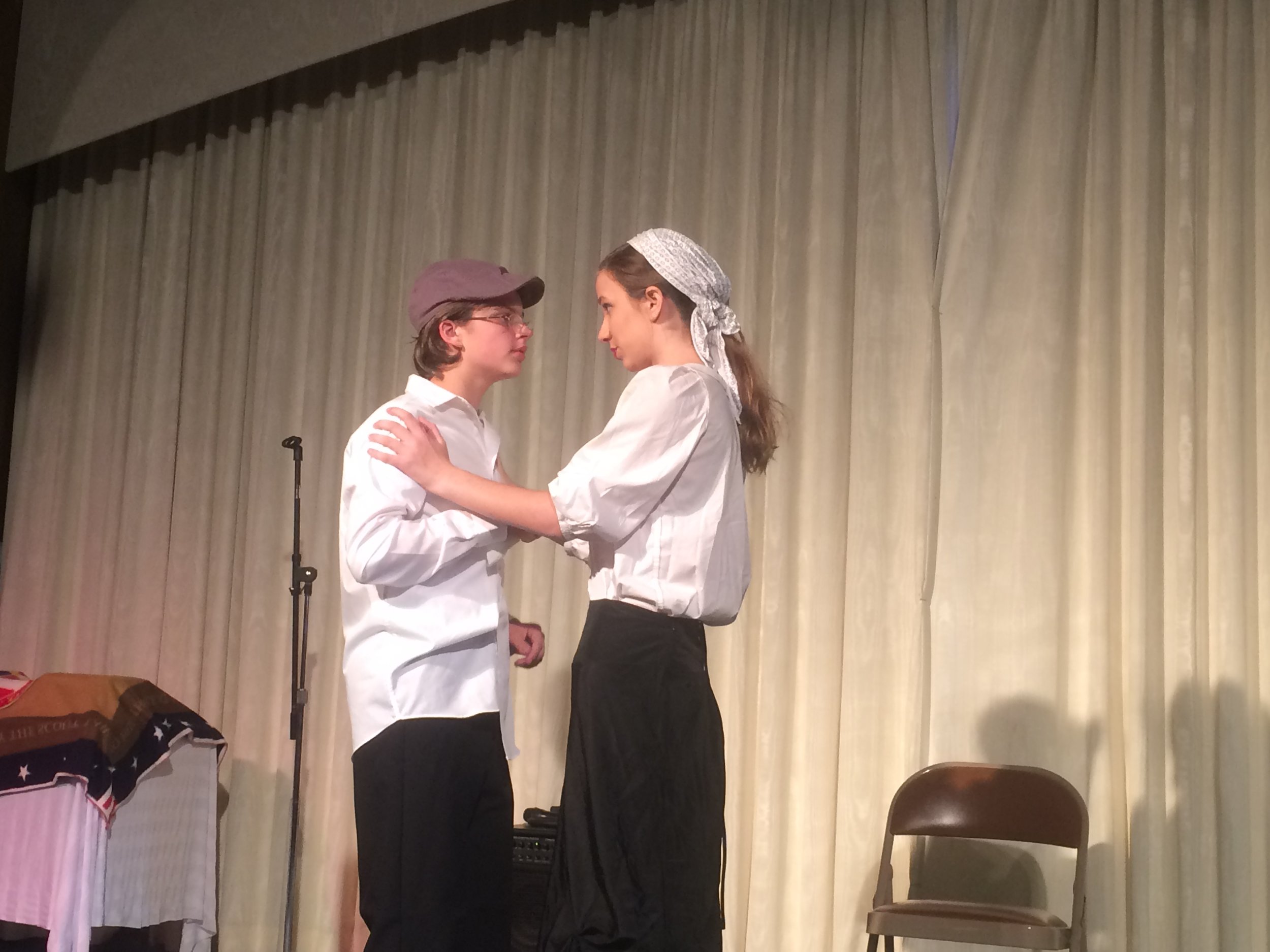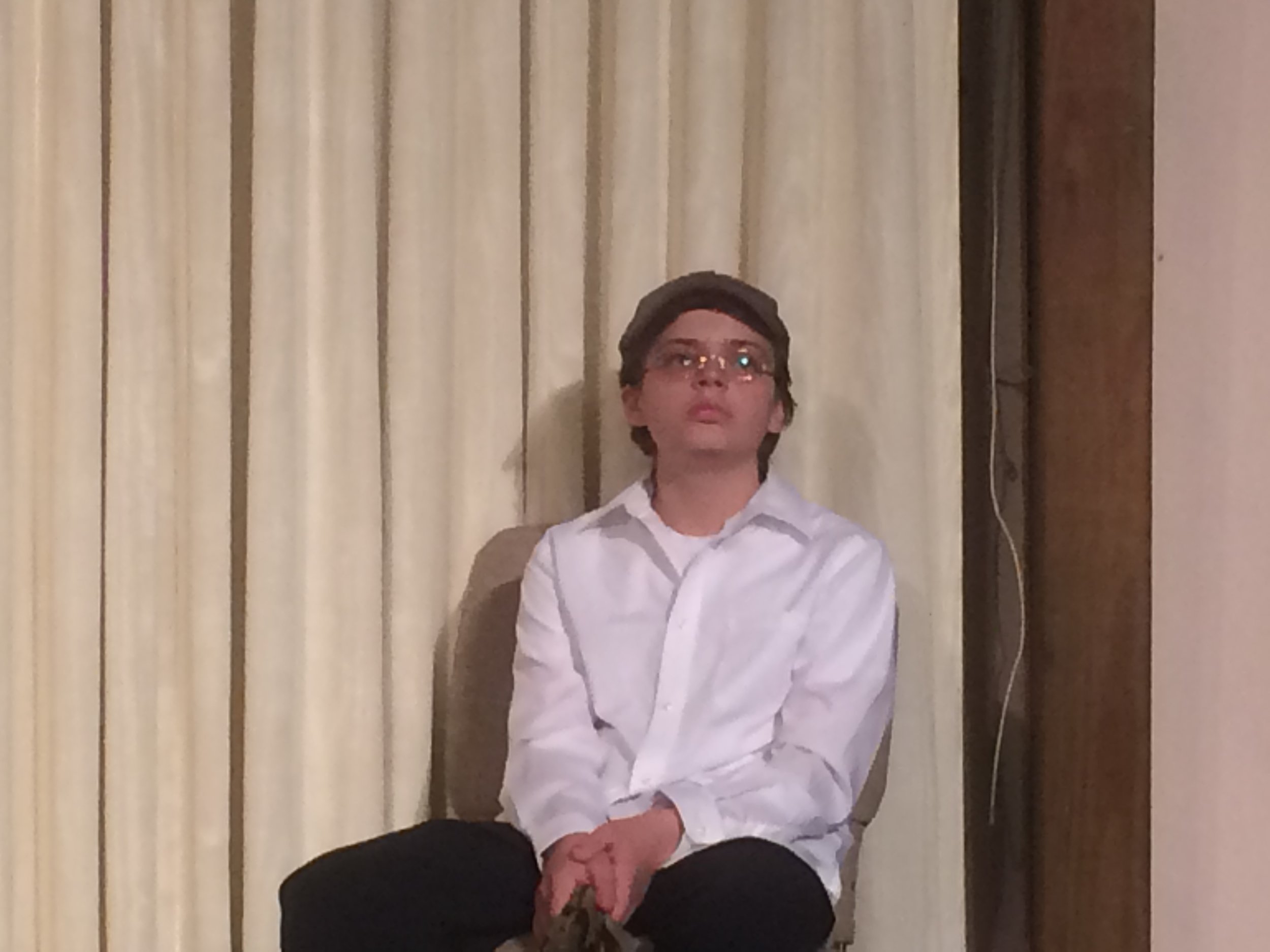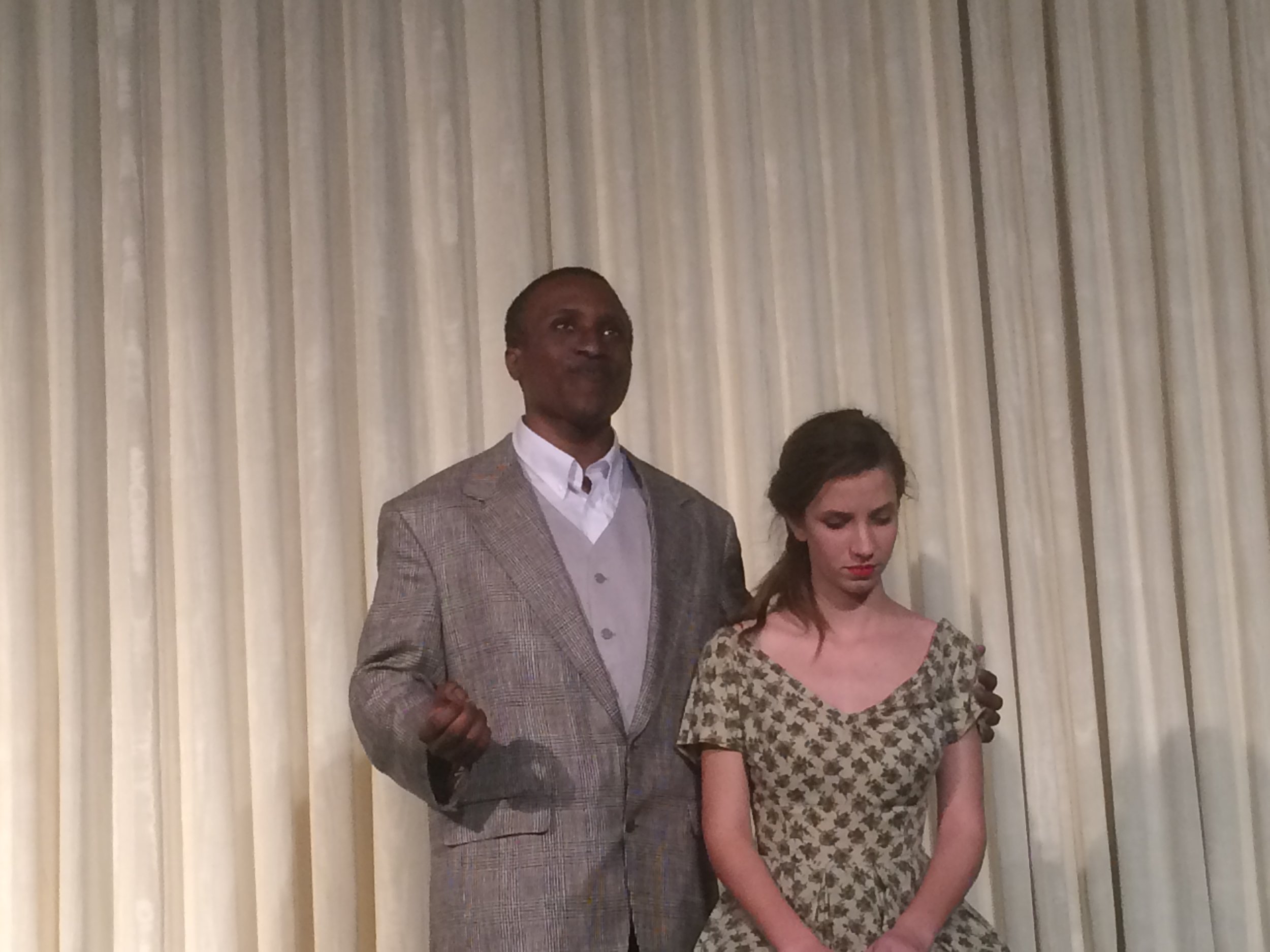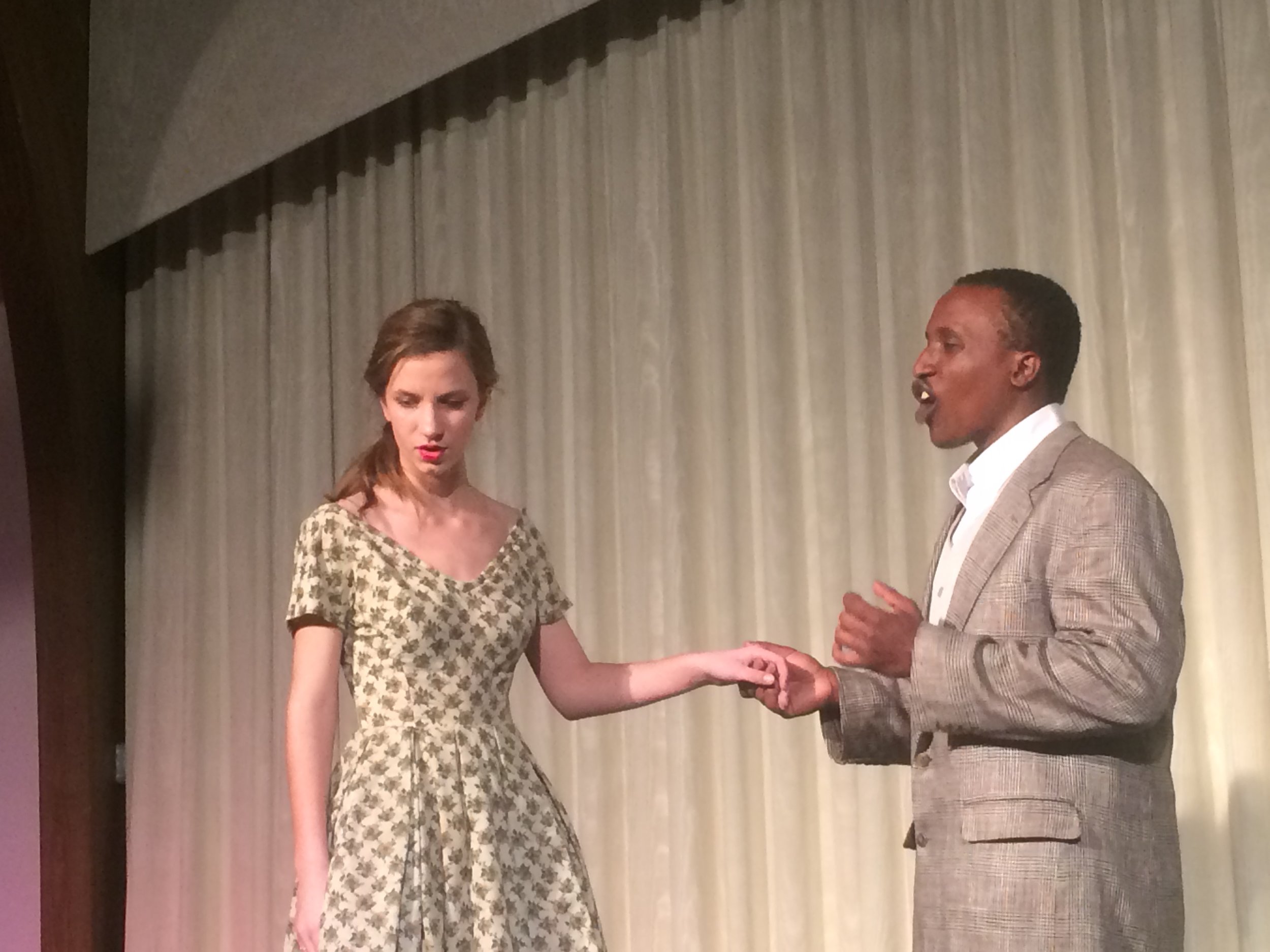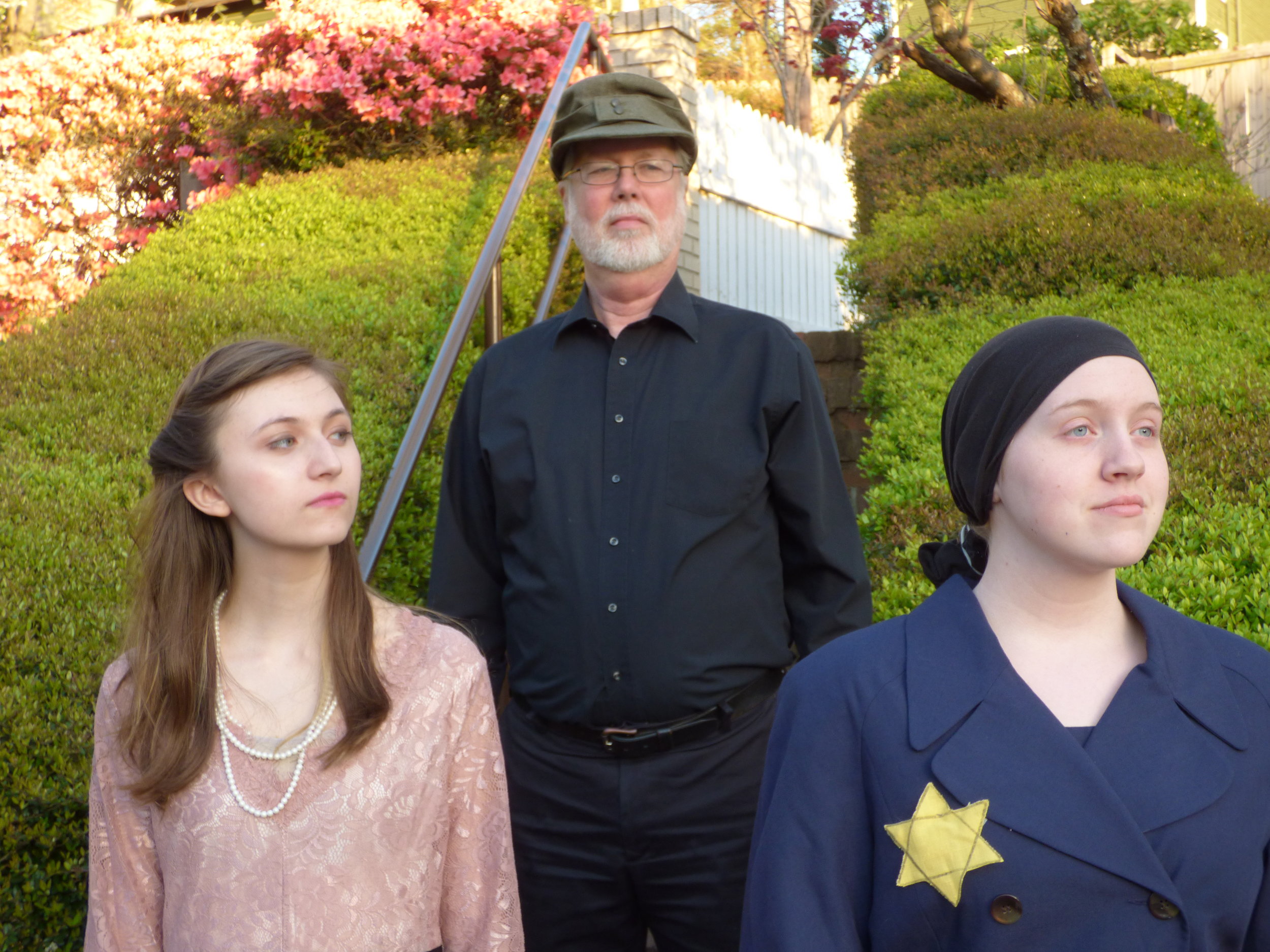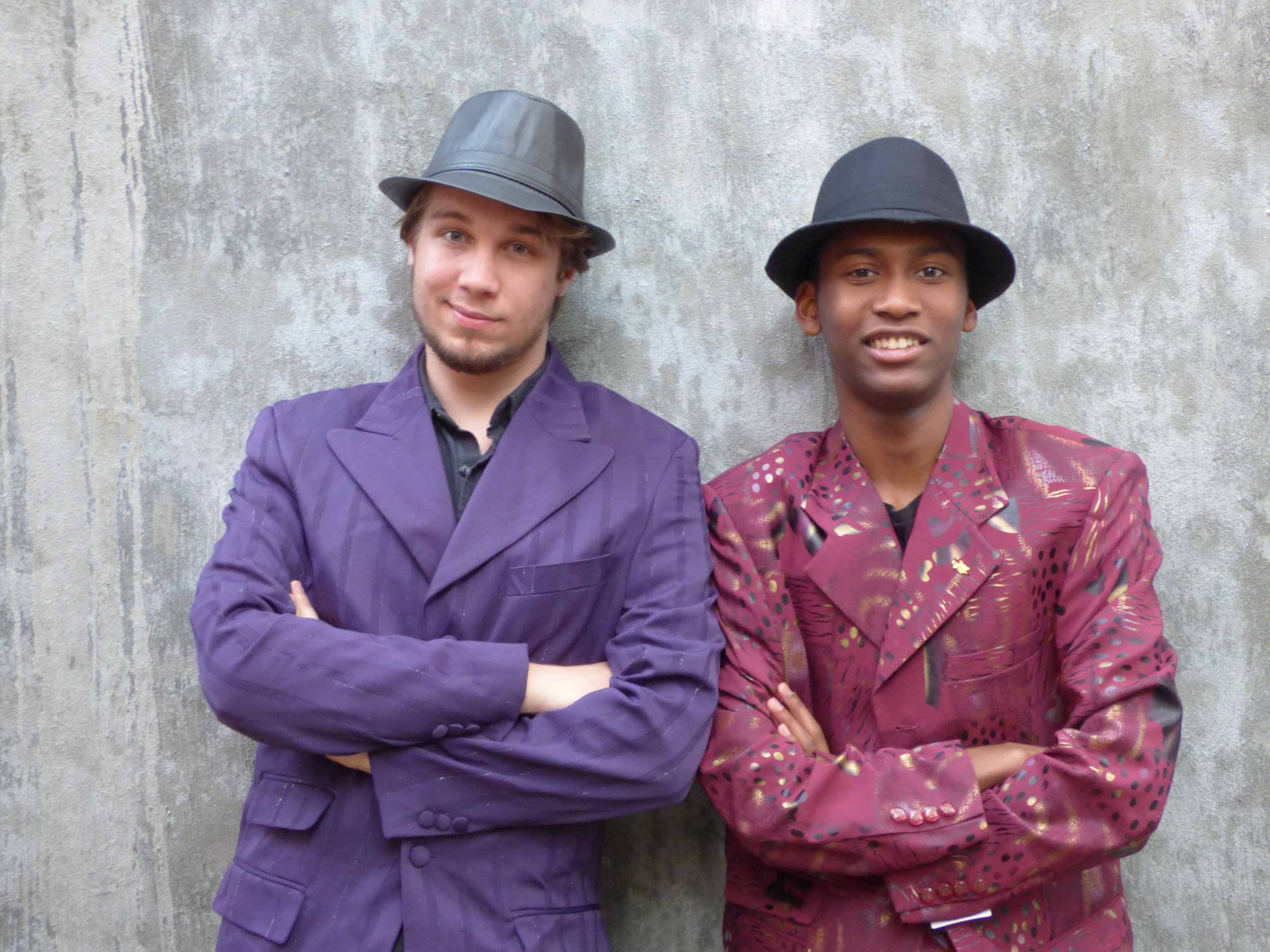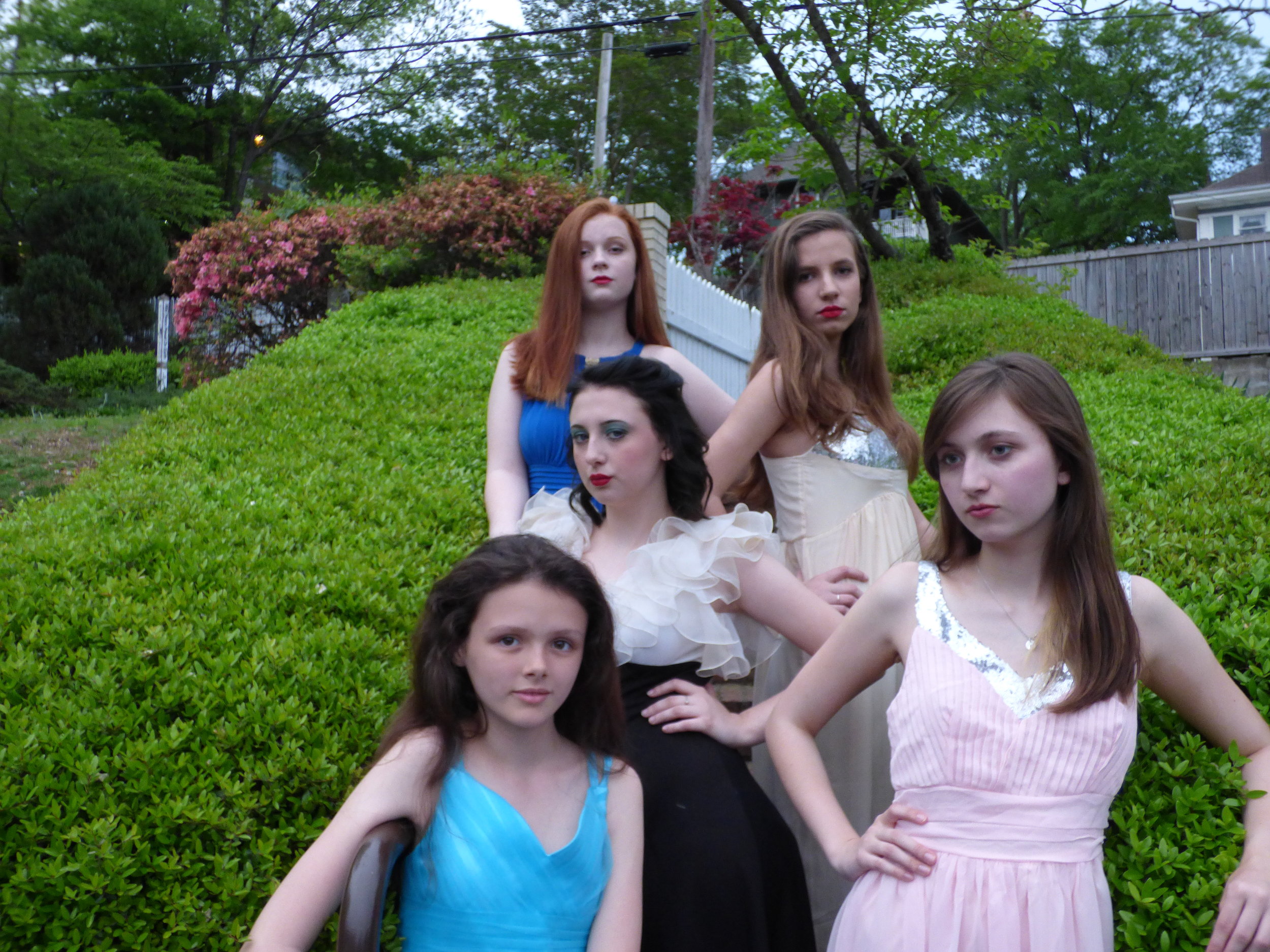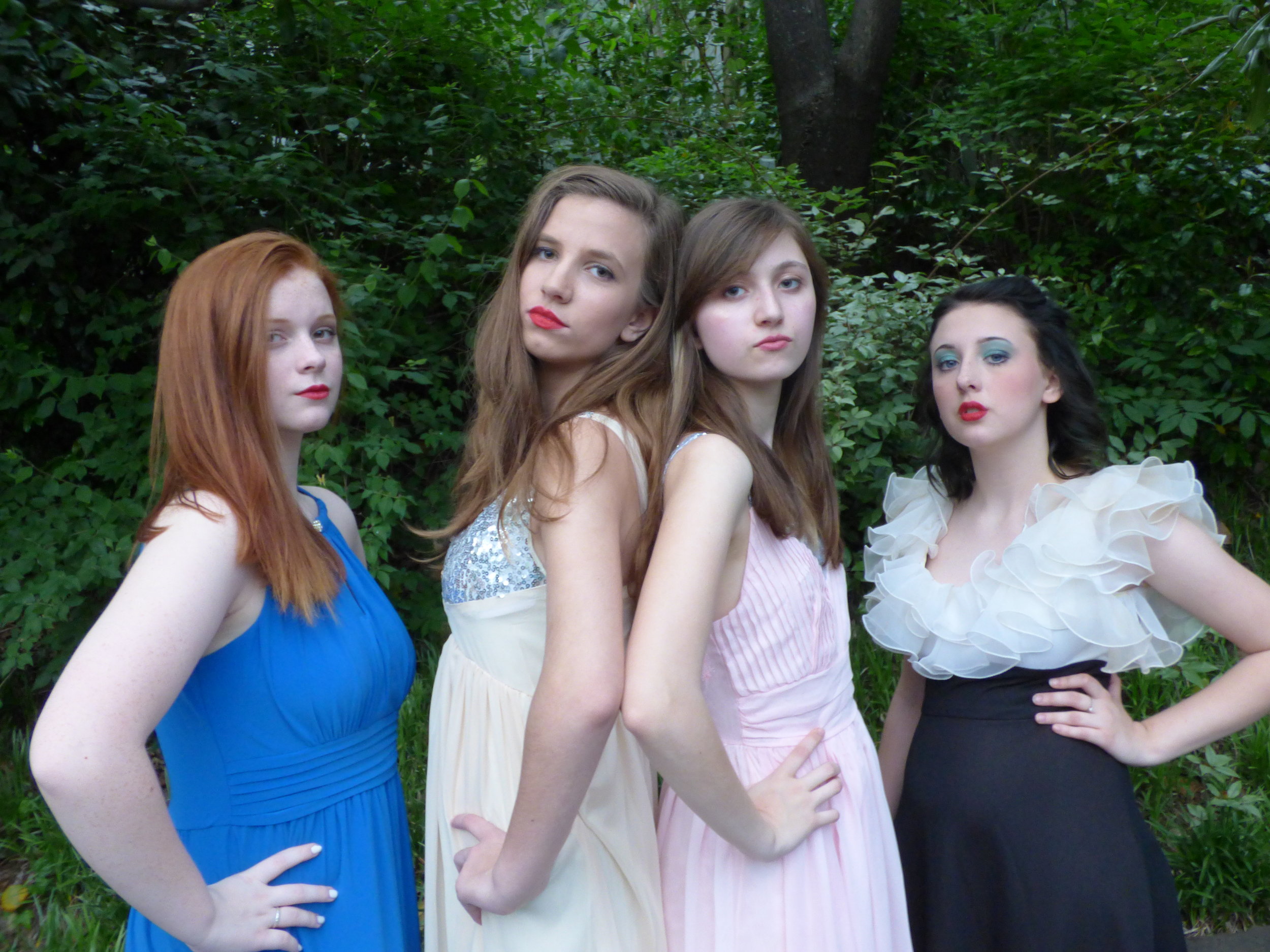 One of Shakespeare's most controversial plays due to its anti-Semetic elements, "The Merchant of Venice" was set in 1930s fascist Italy in order to fully explore its themes. Shylock the moneylender finds herself at odds with fascist party member Antonio, who borrows money from Shylock to help his bankrupt friend Bassanio woo the wealthy and brilliant heiress Portia. Directed by Laura Heider.
Julius Caesar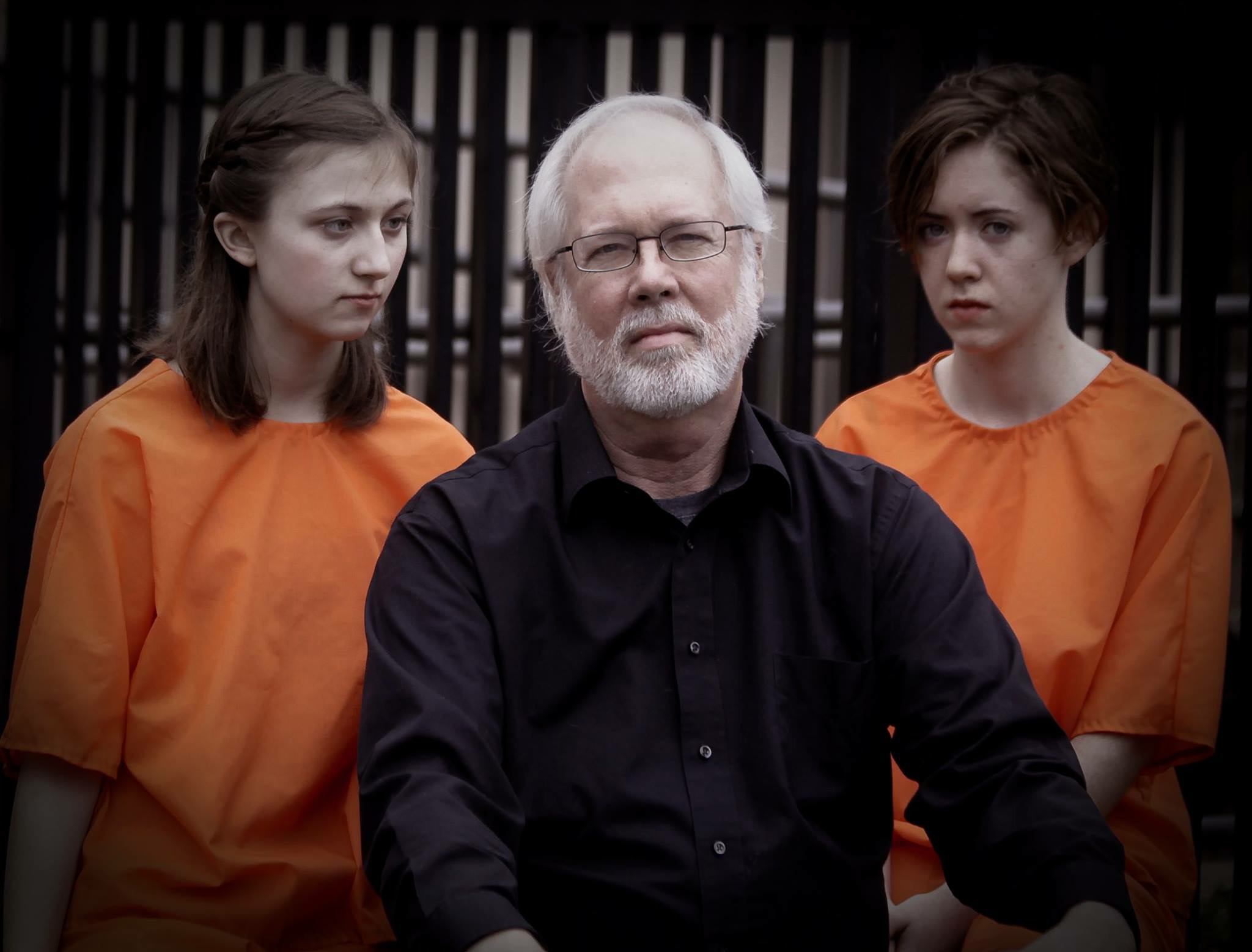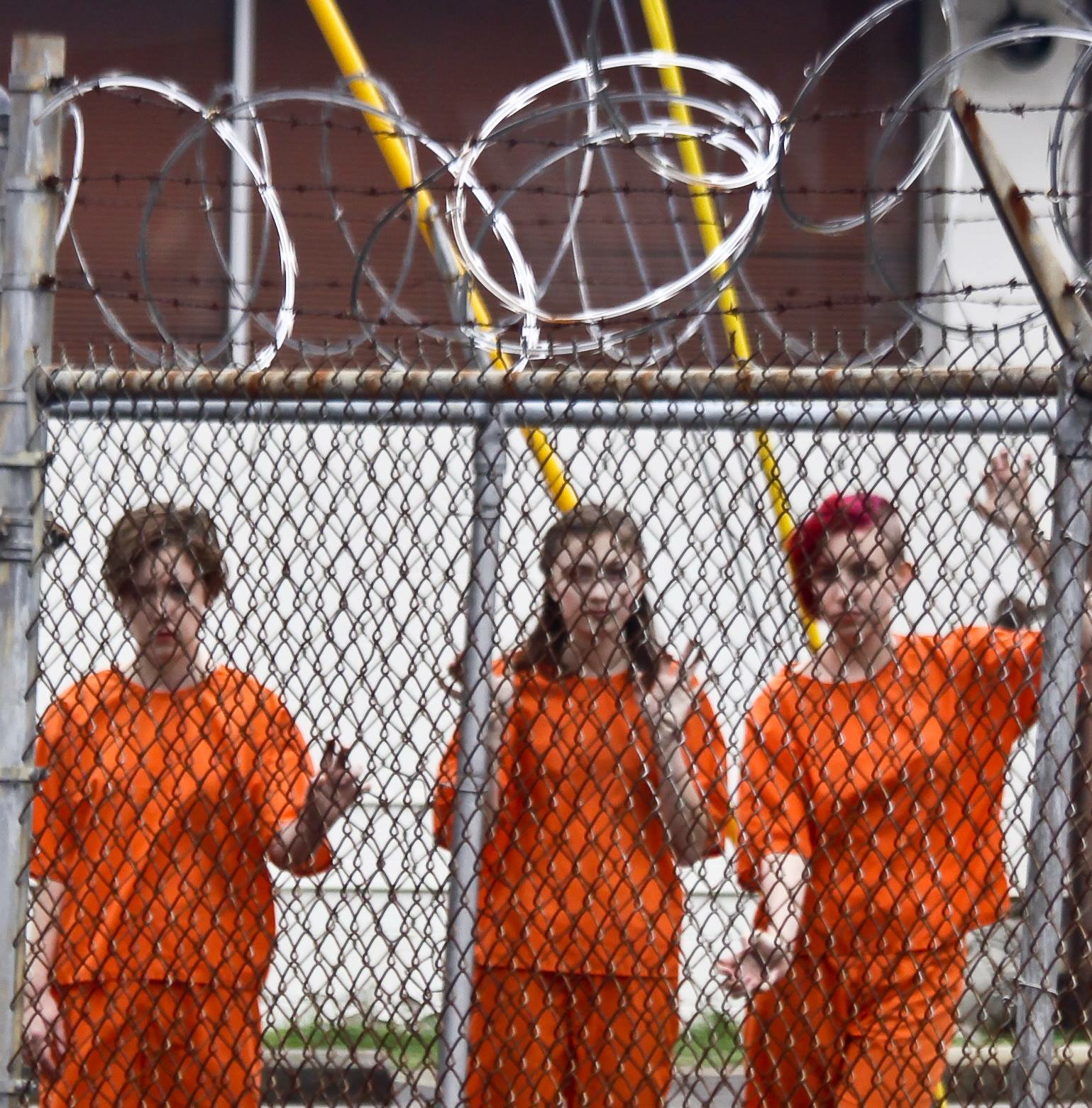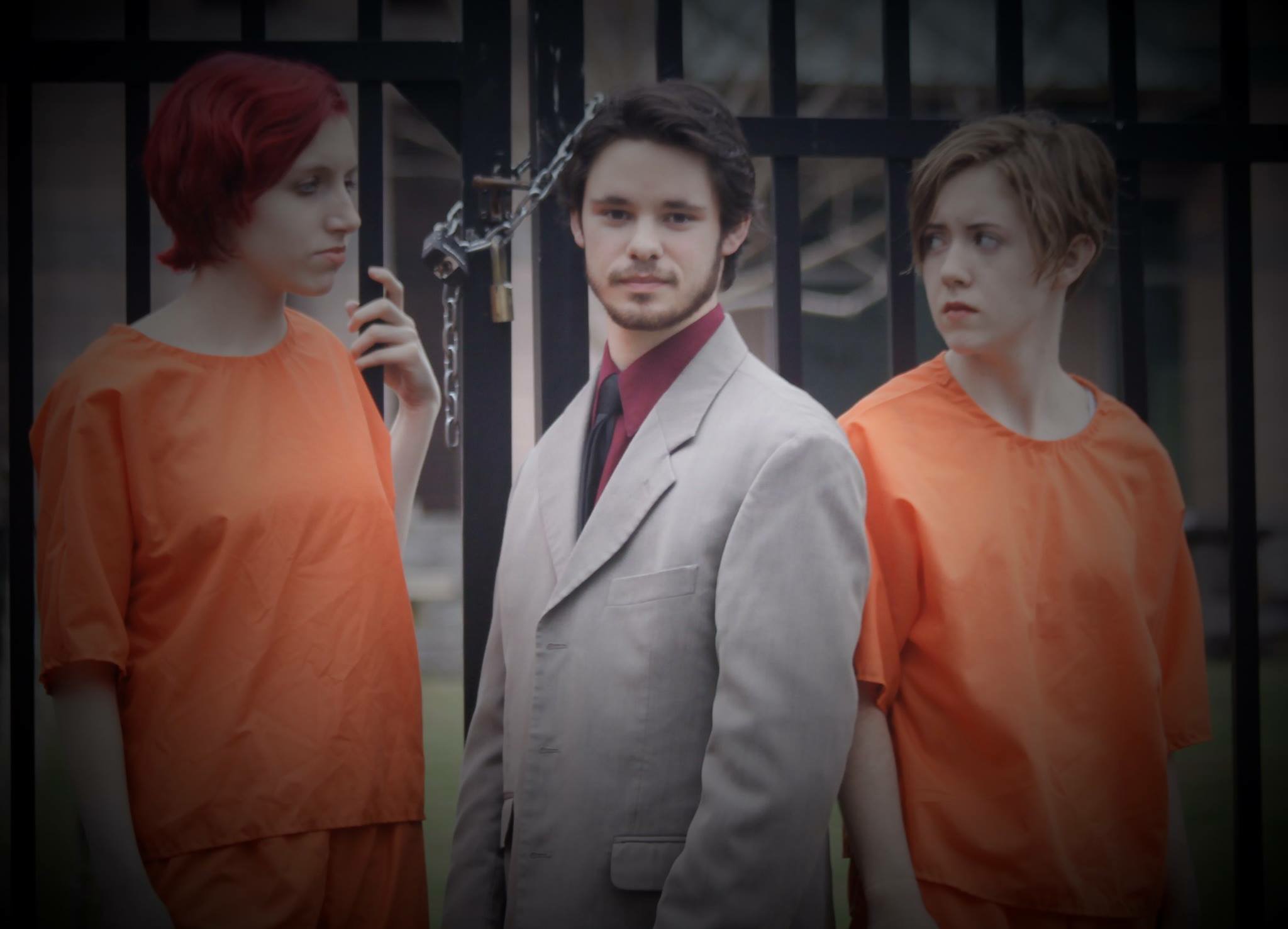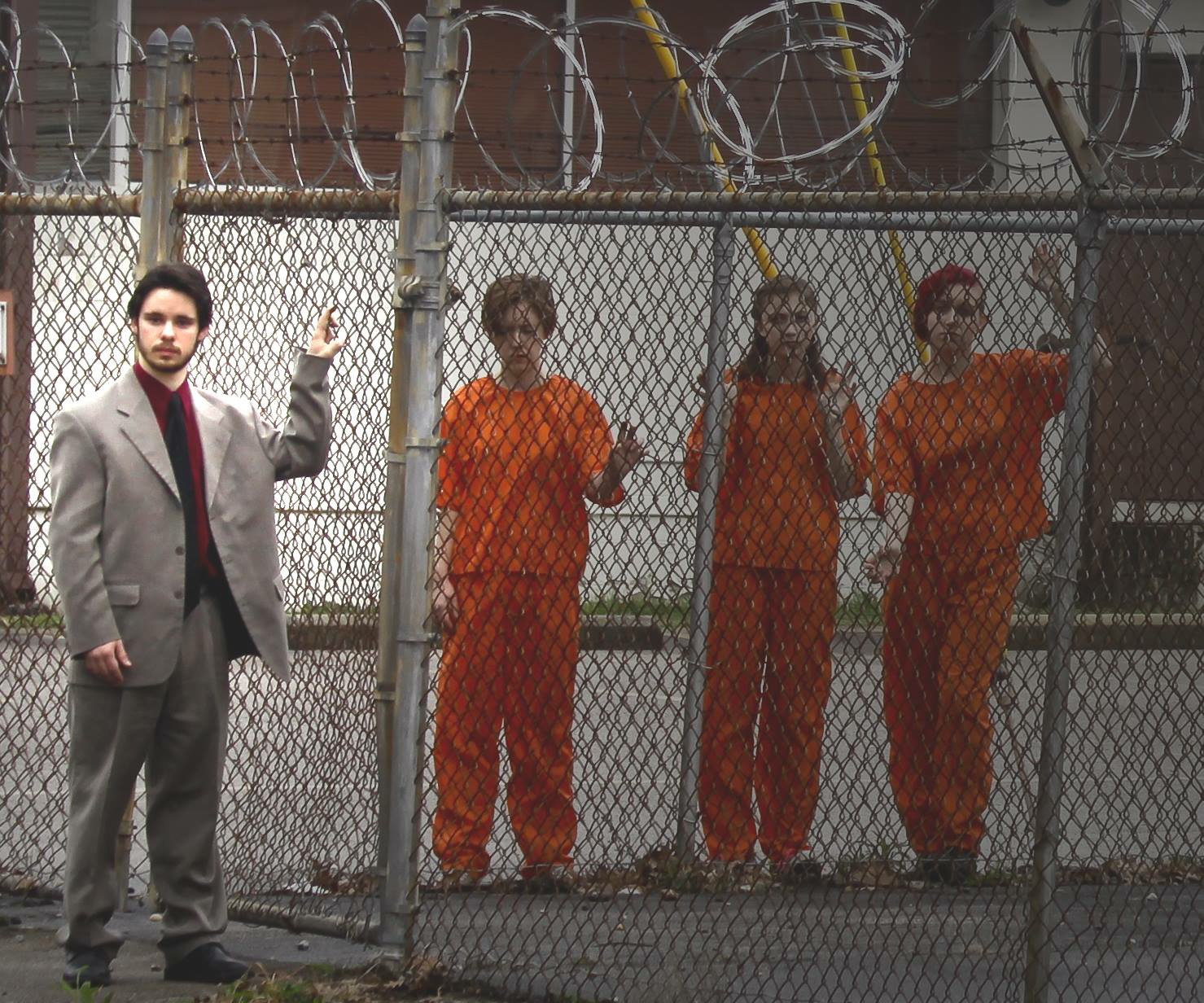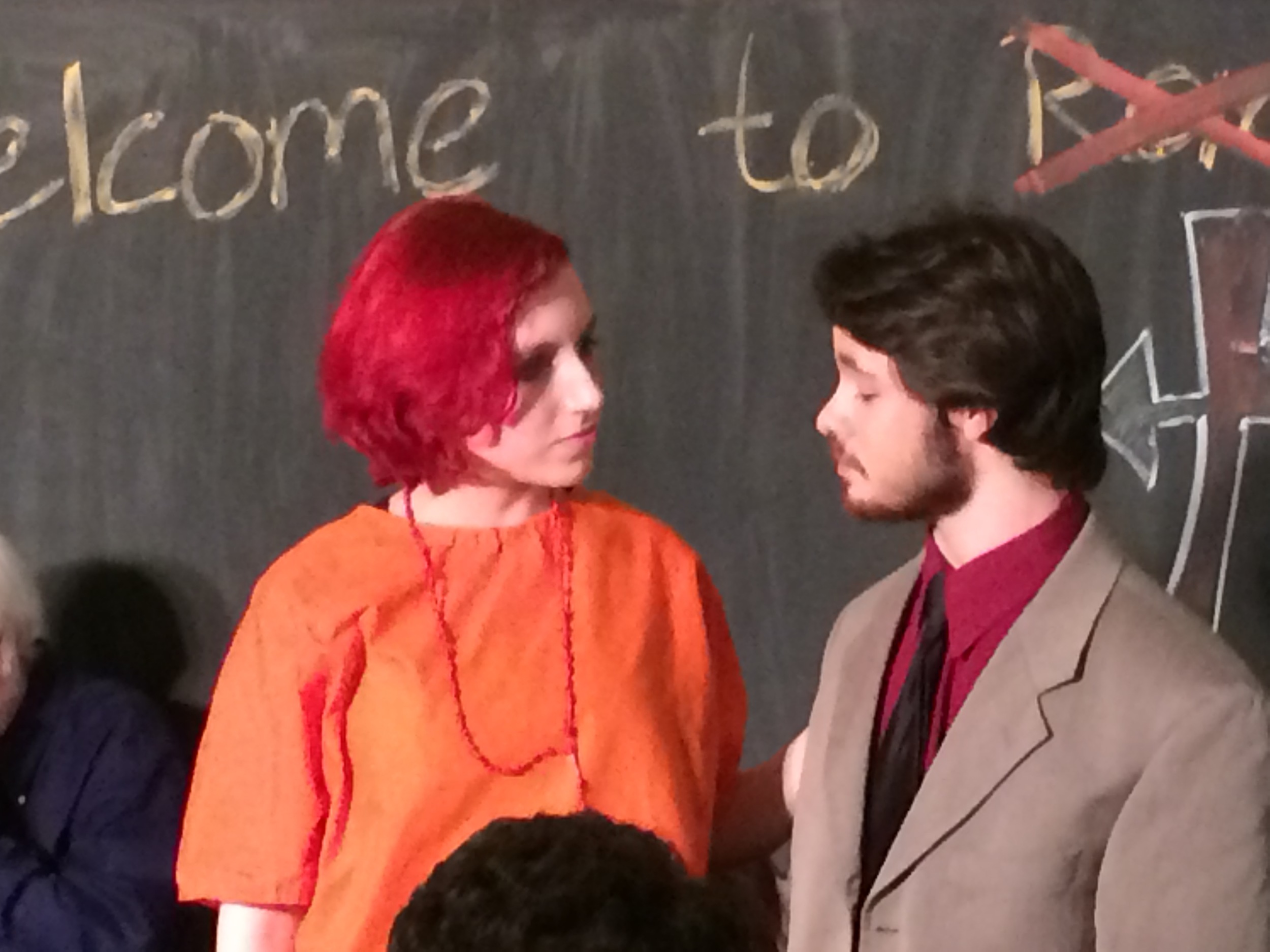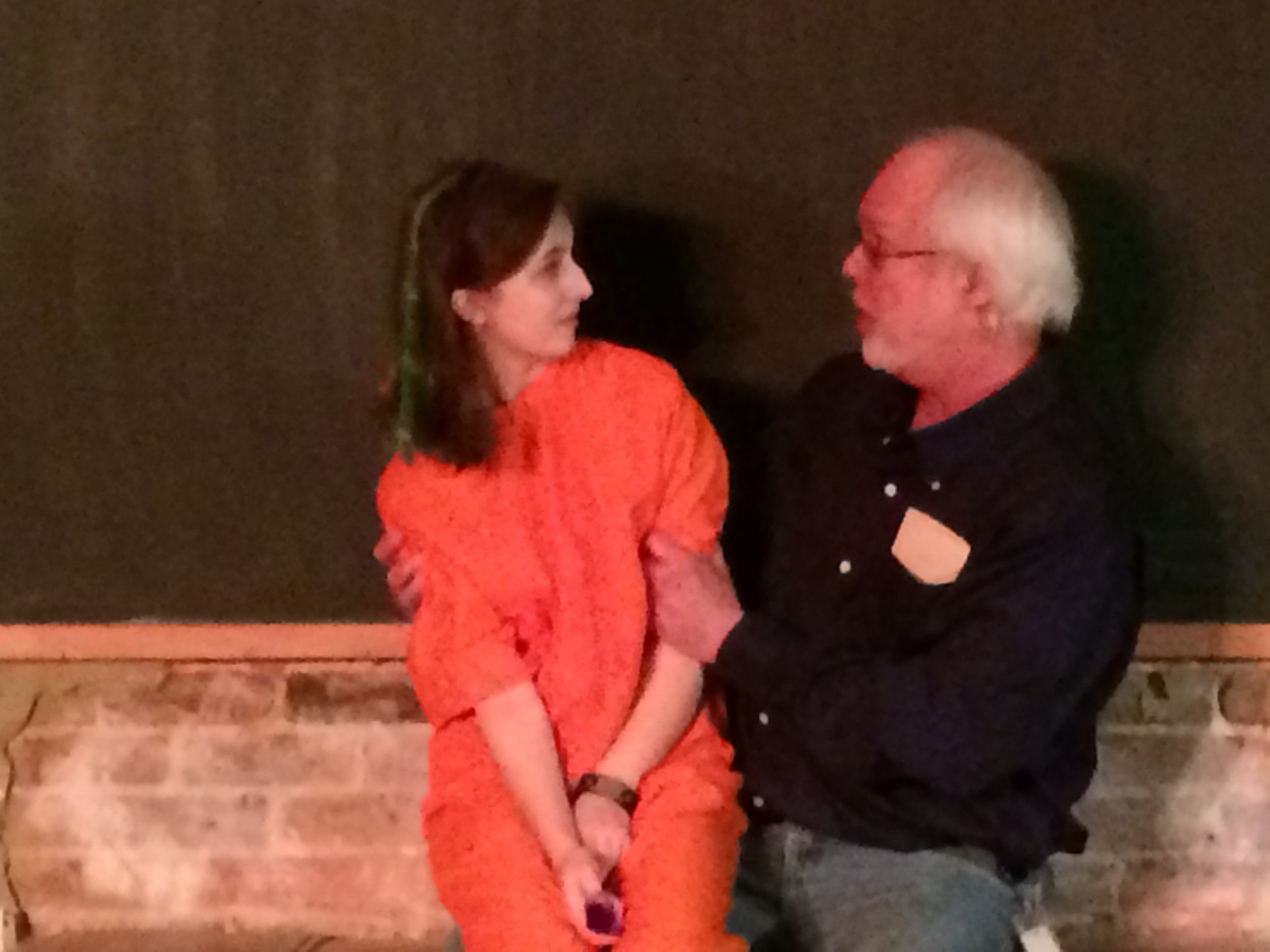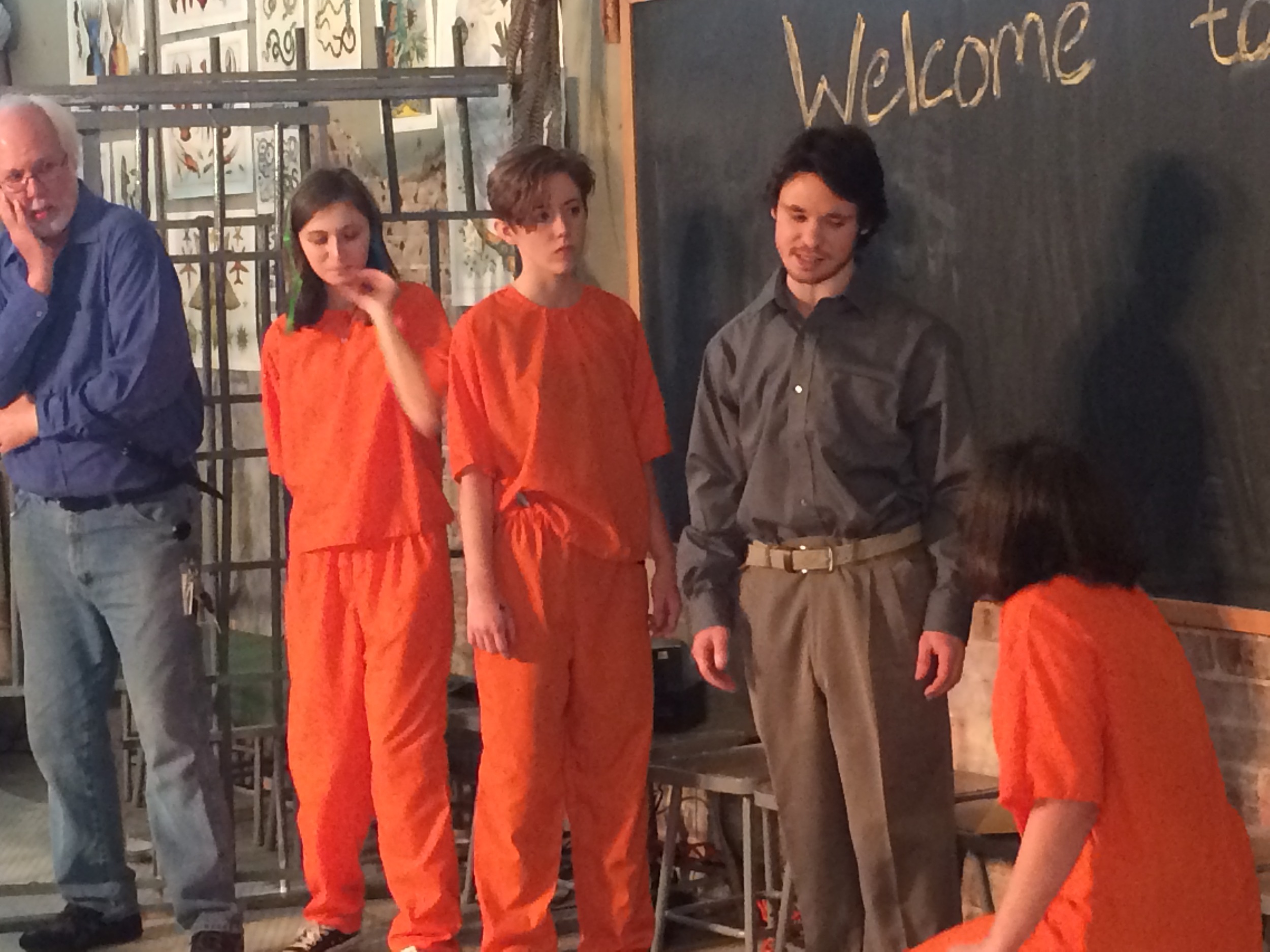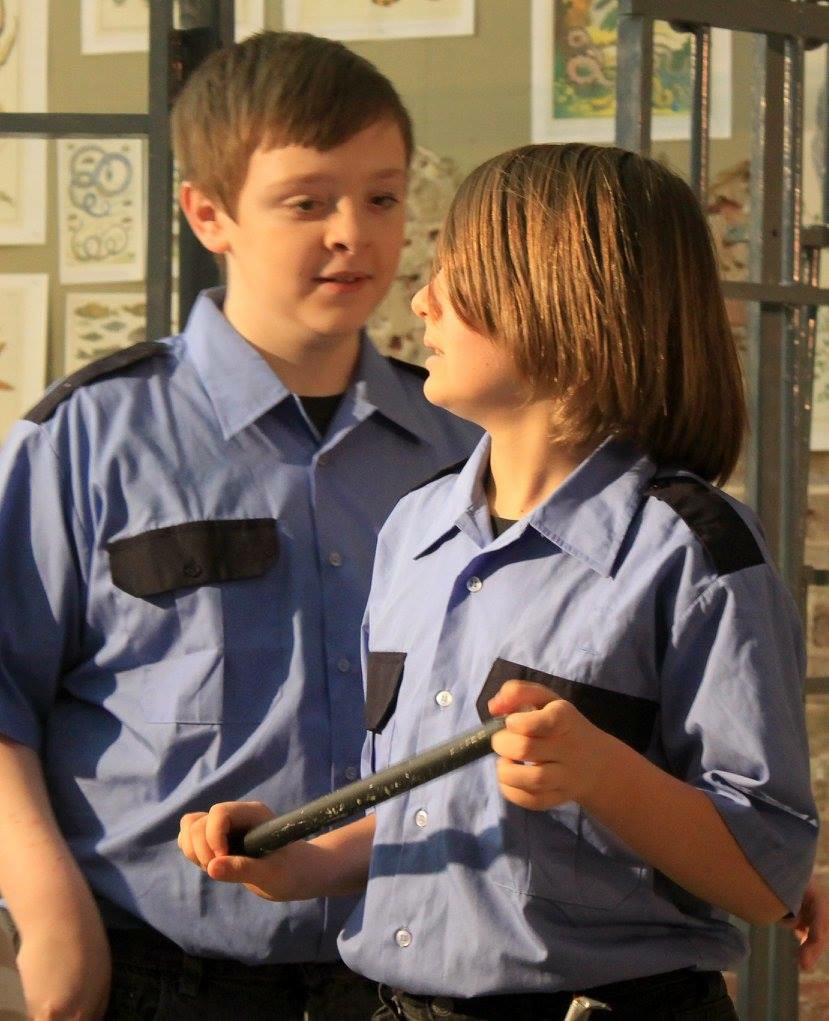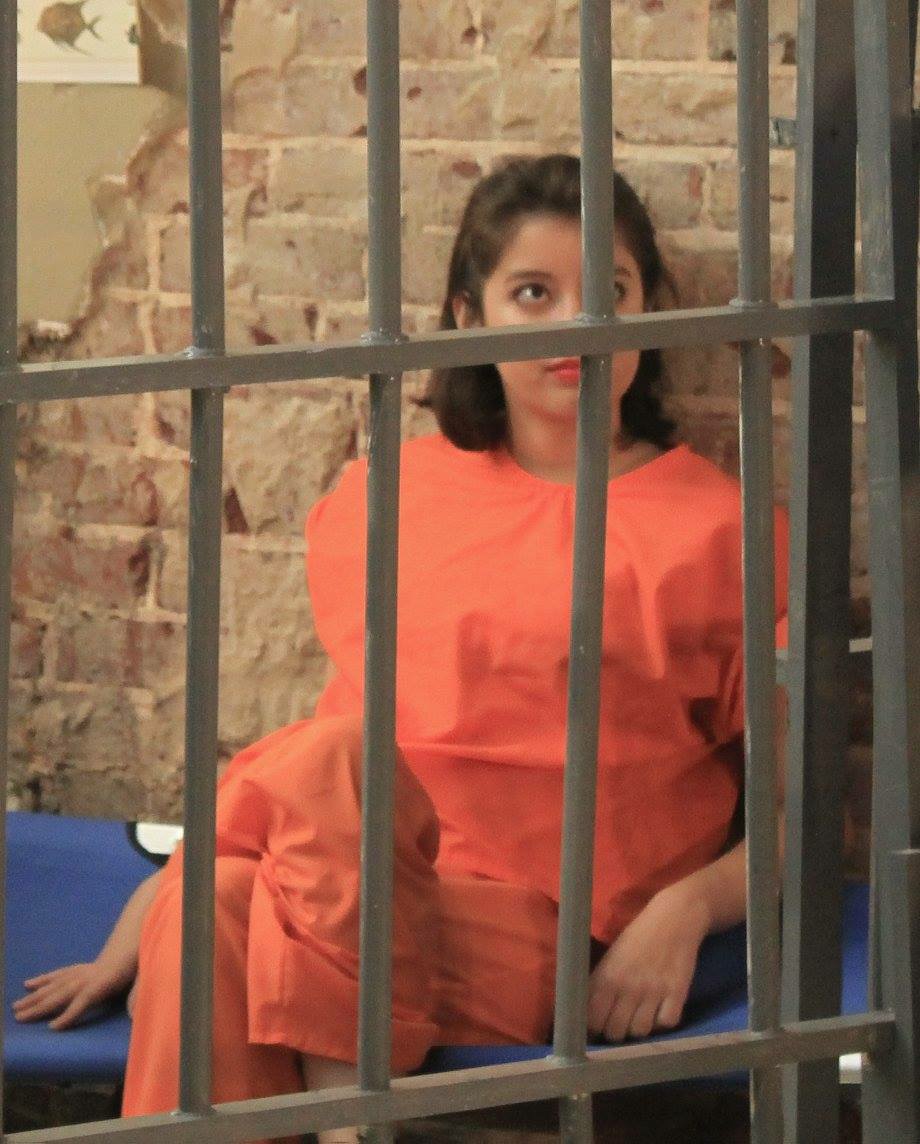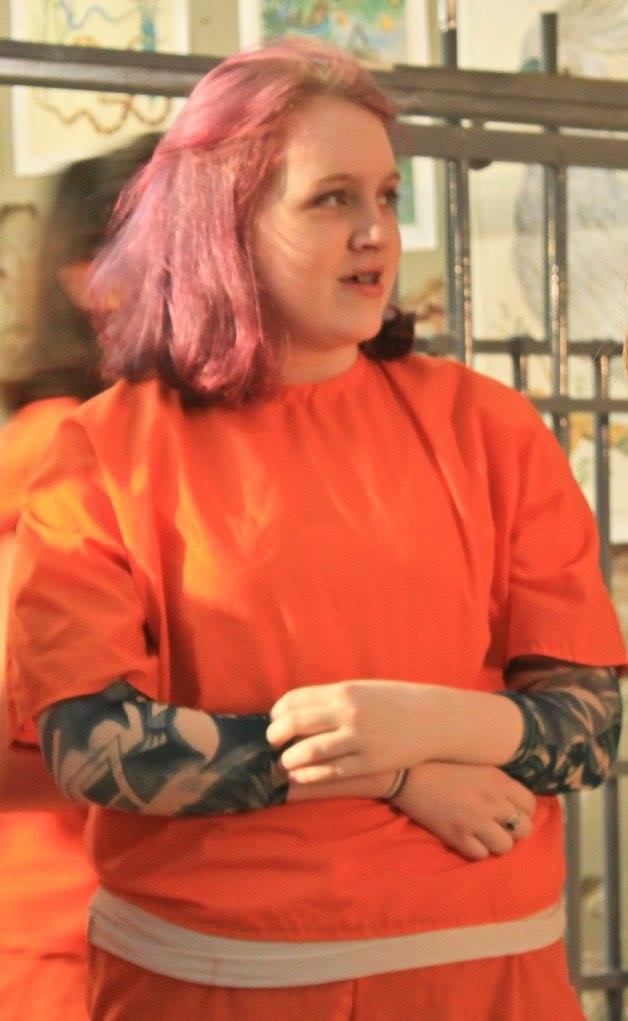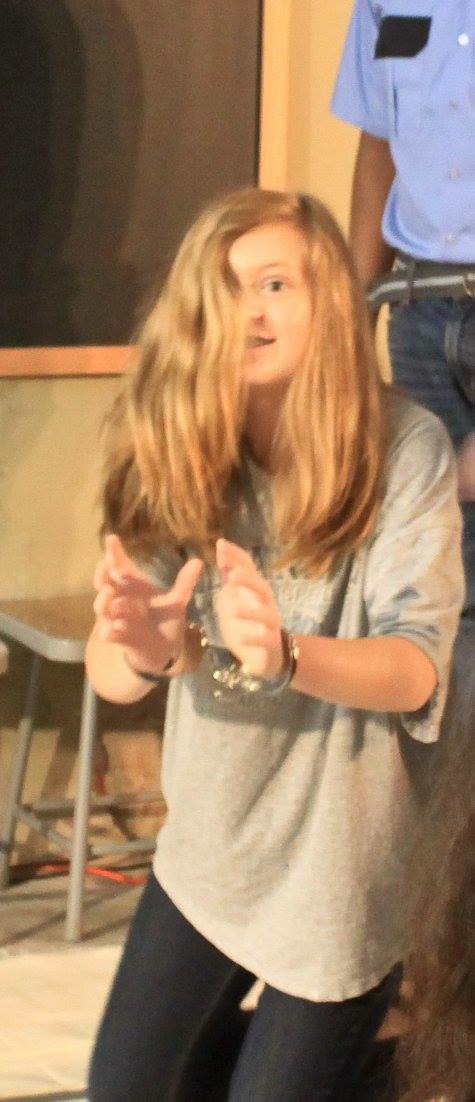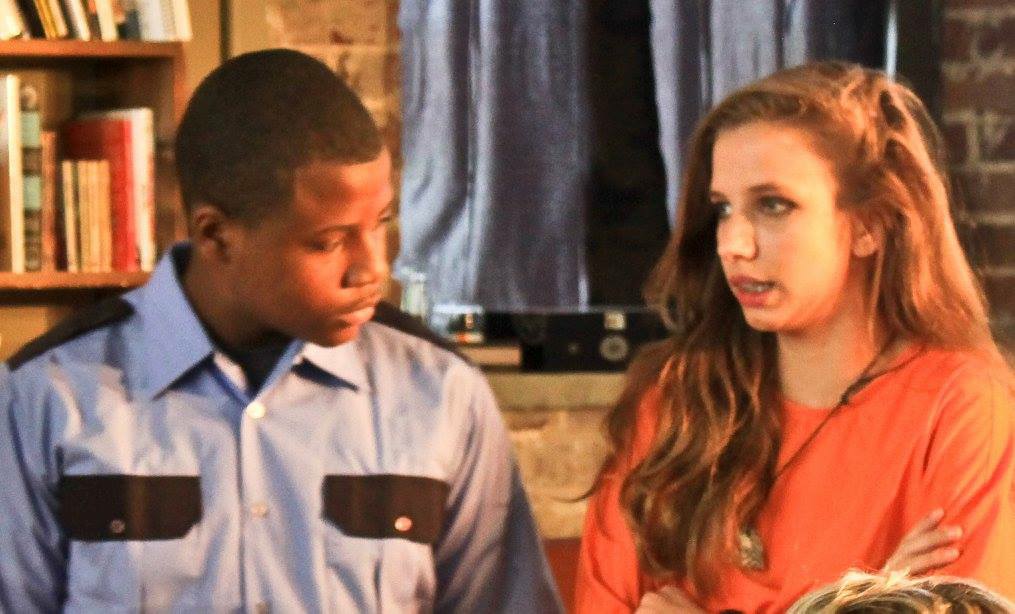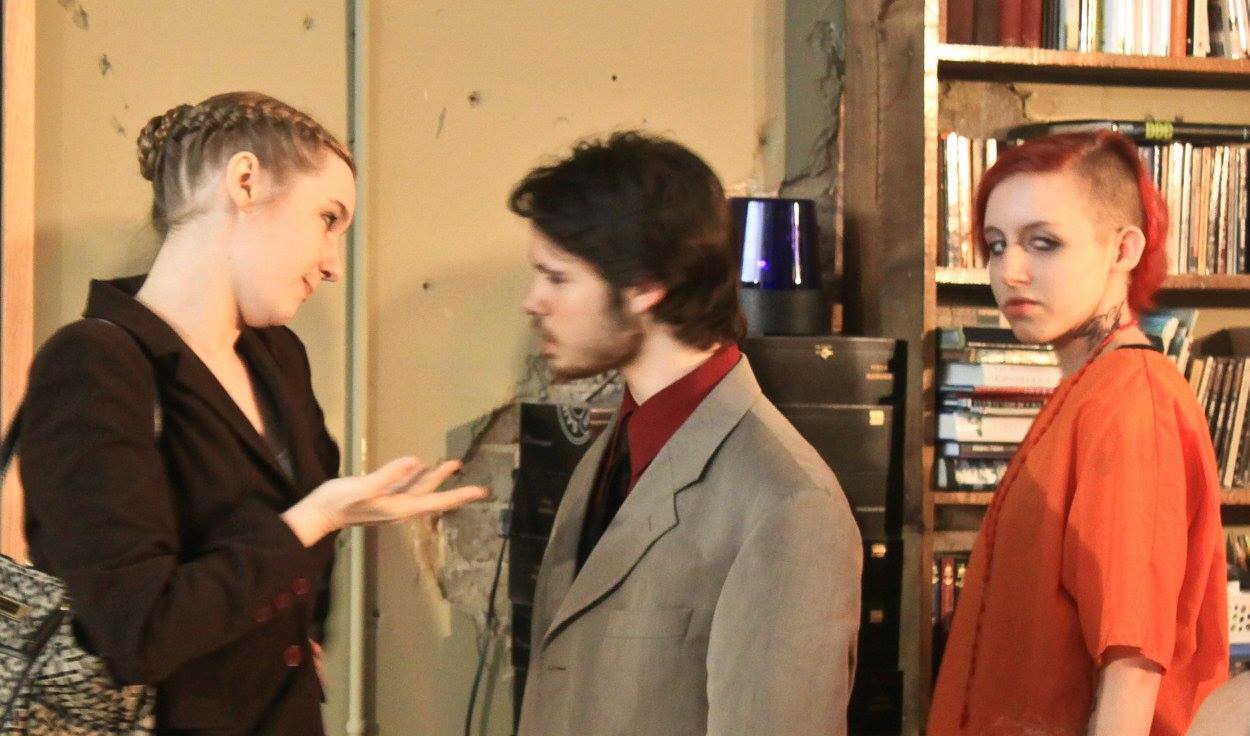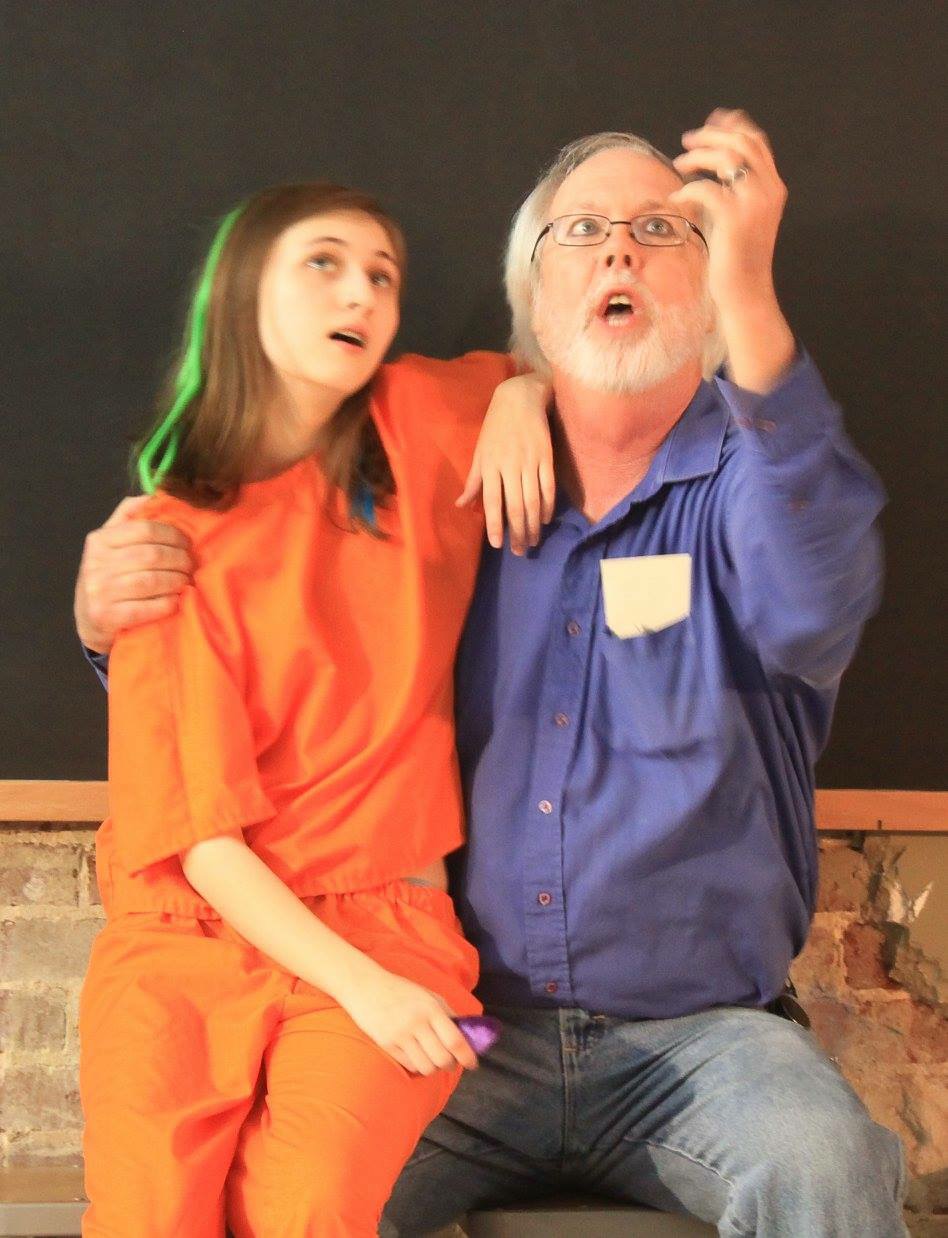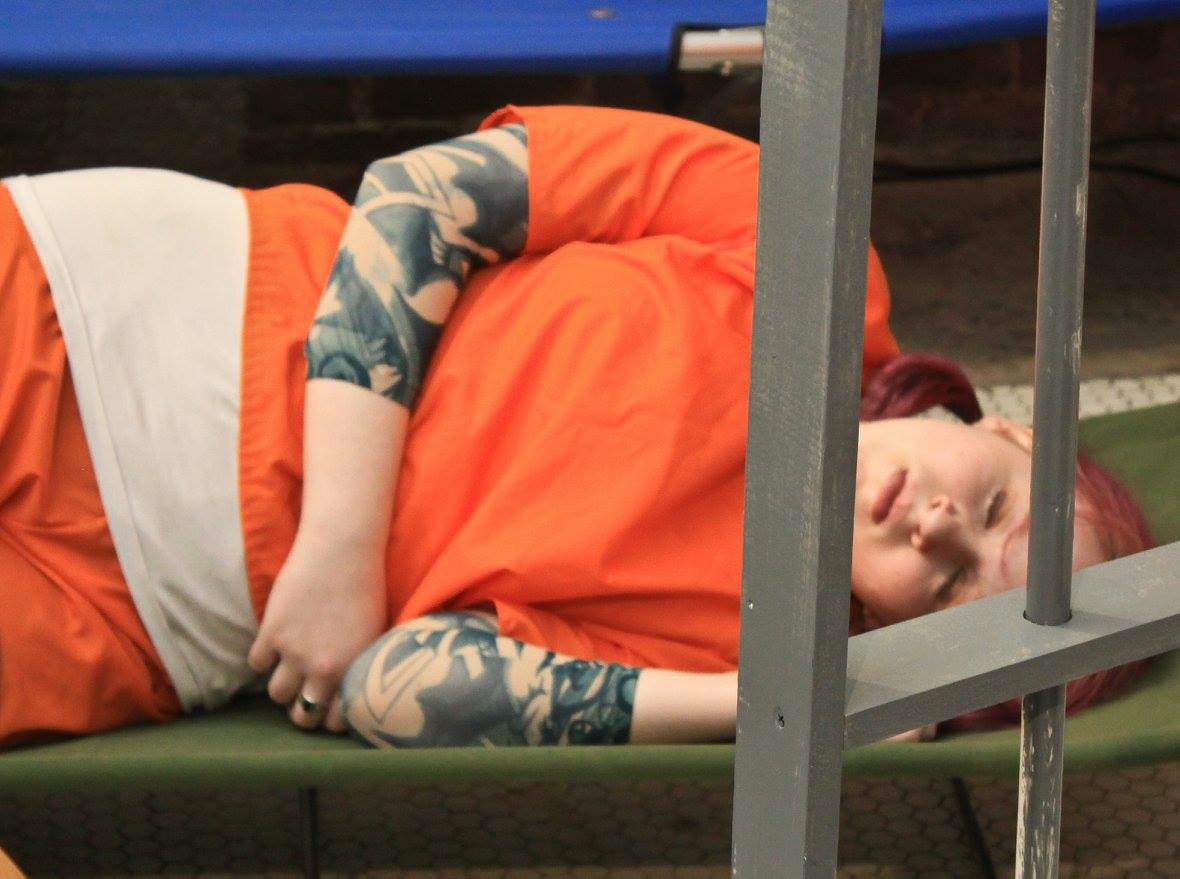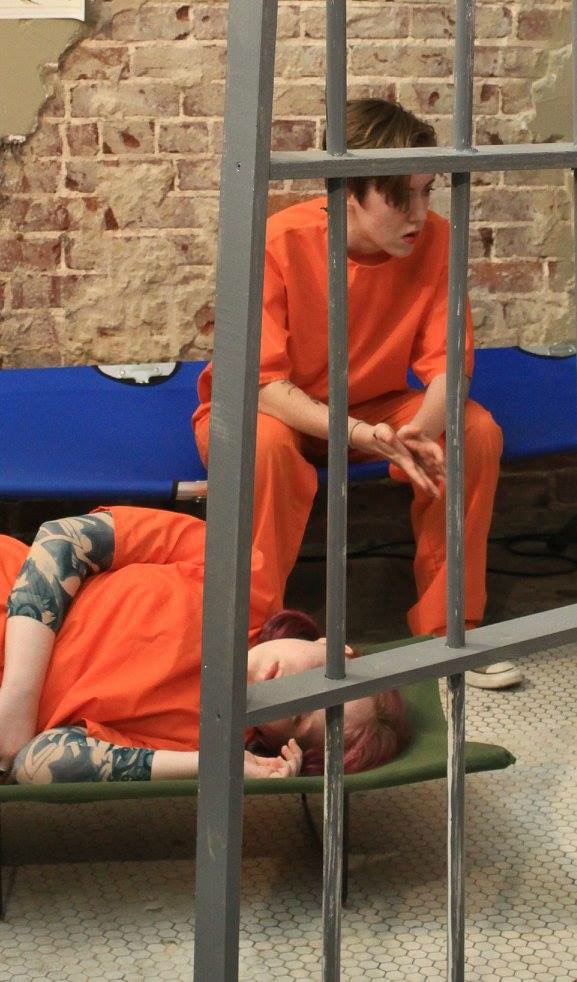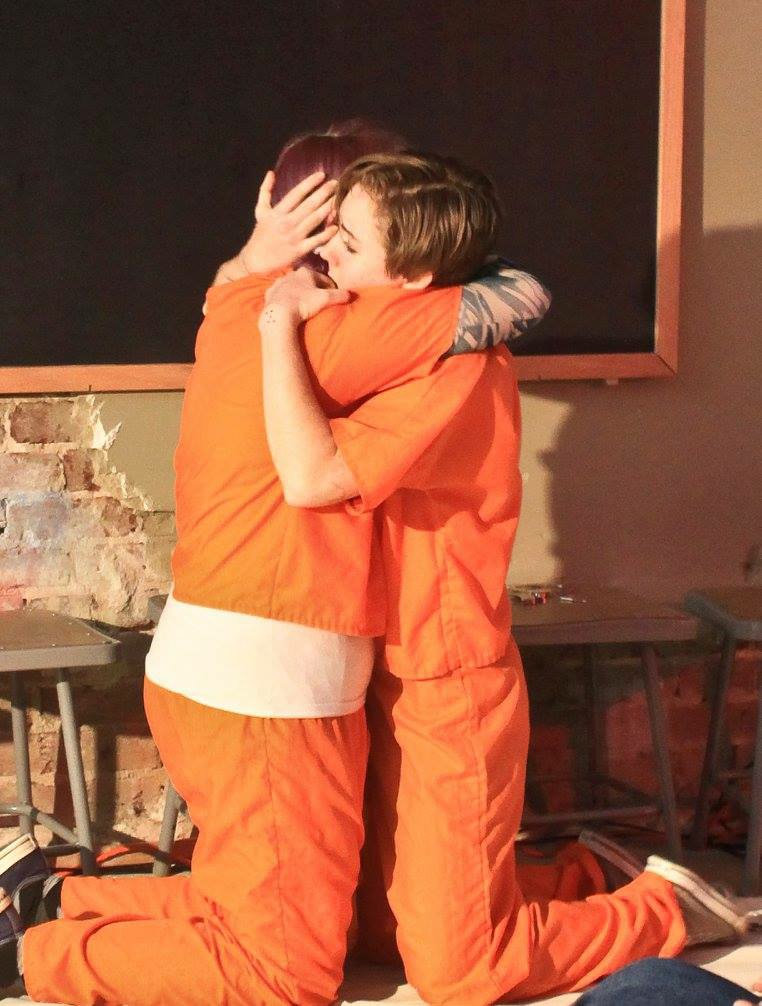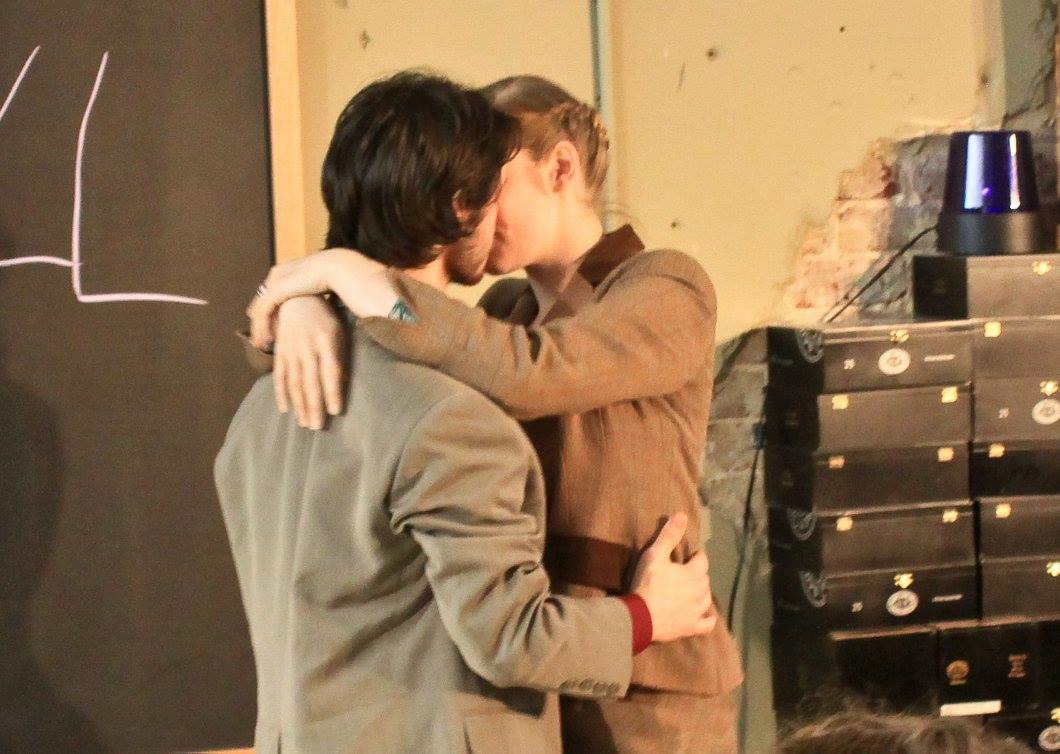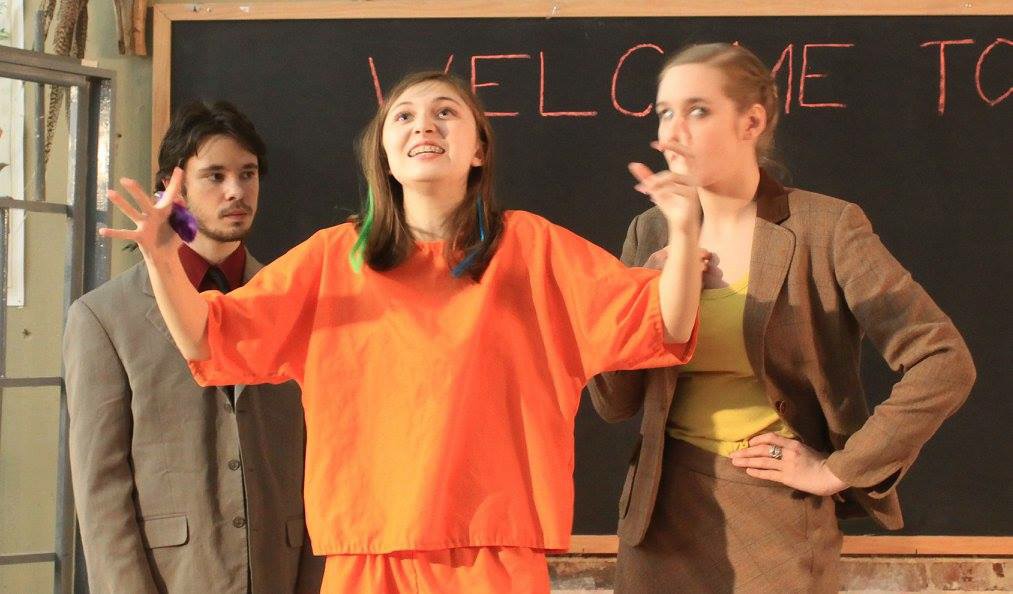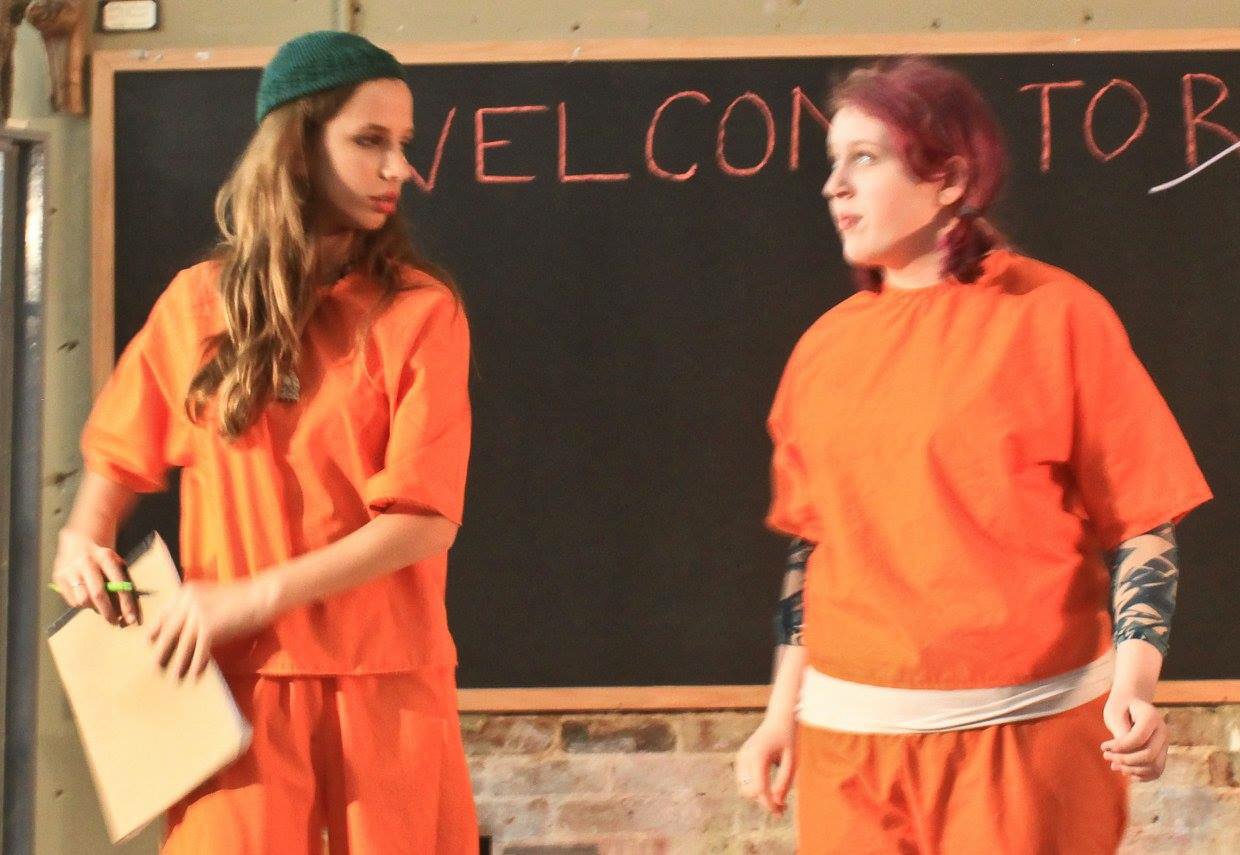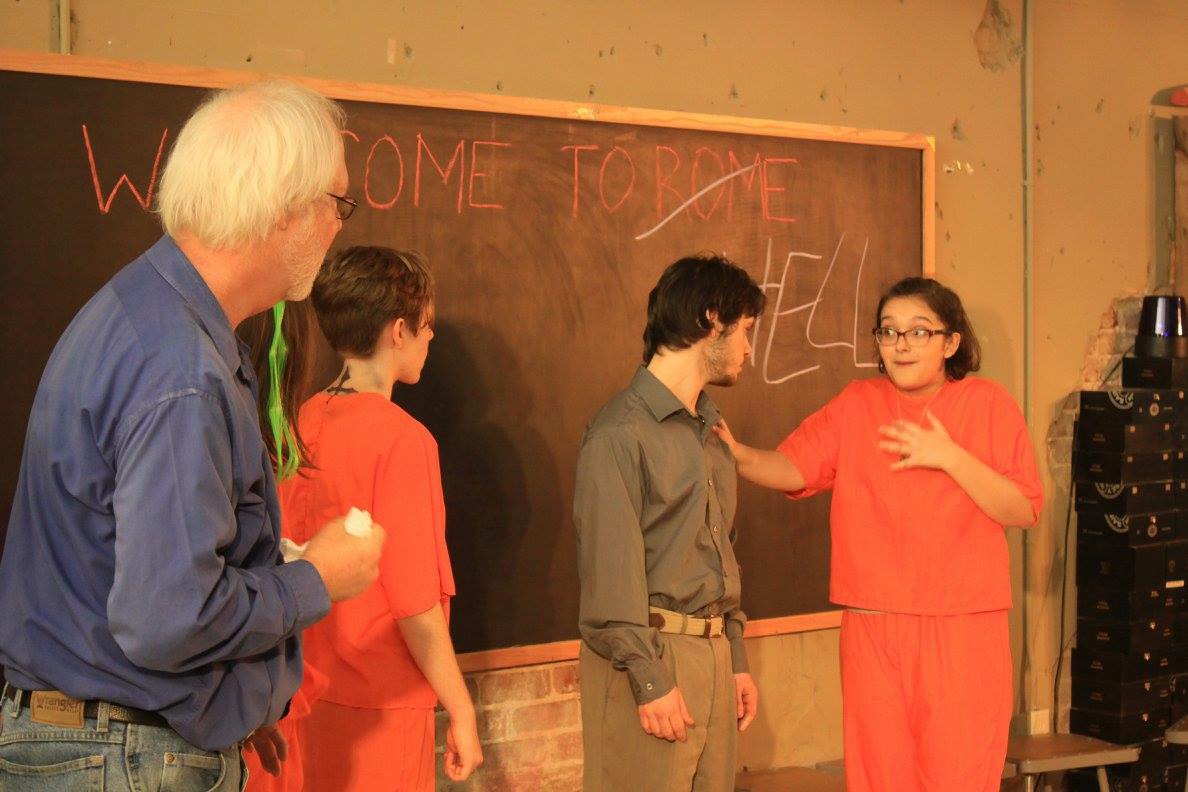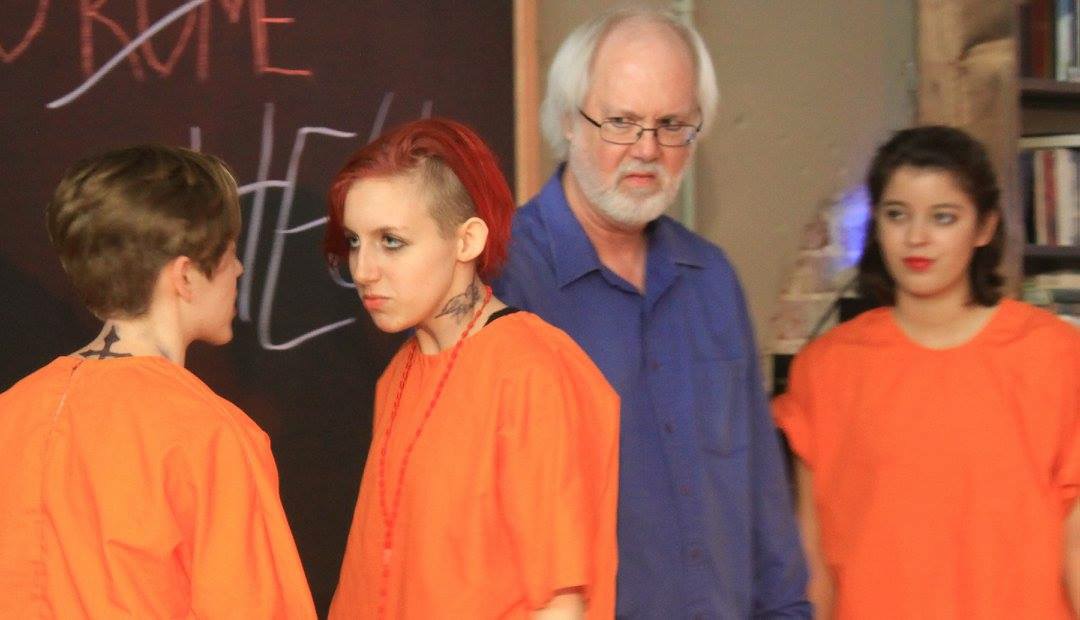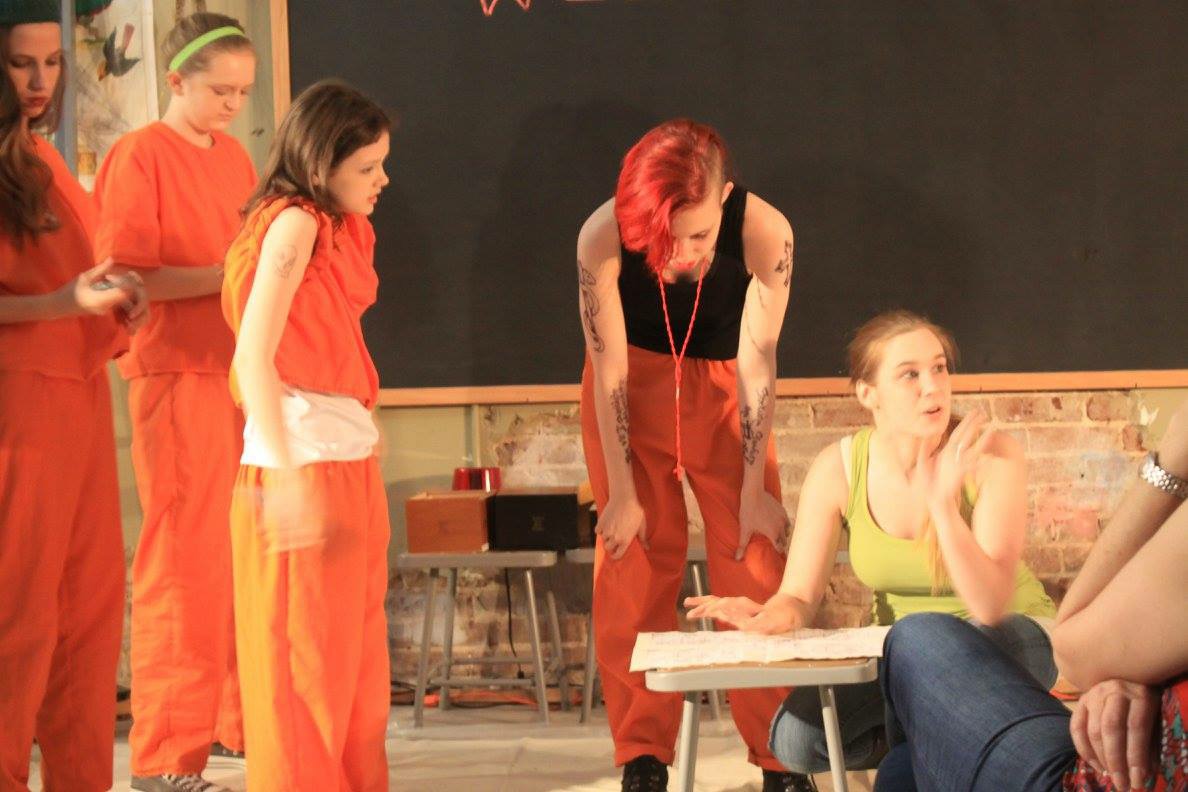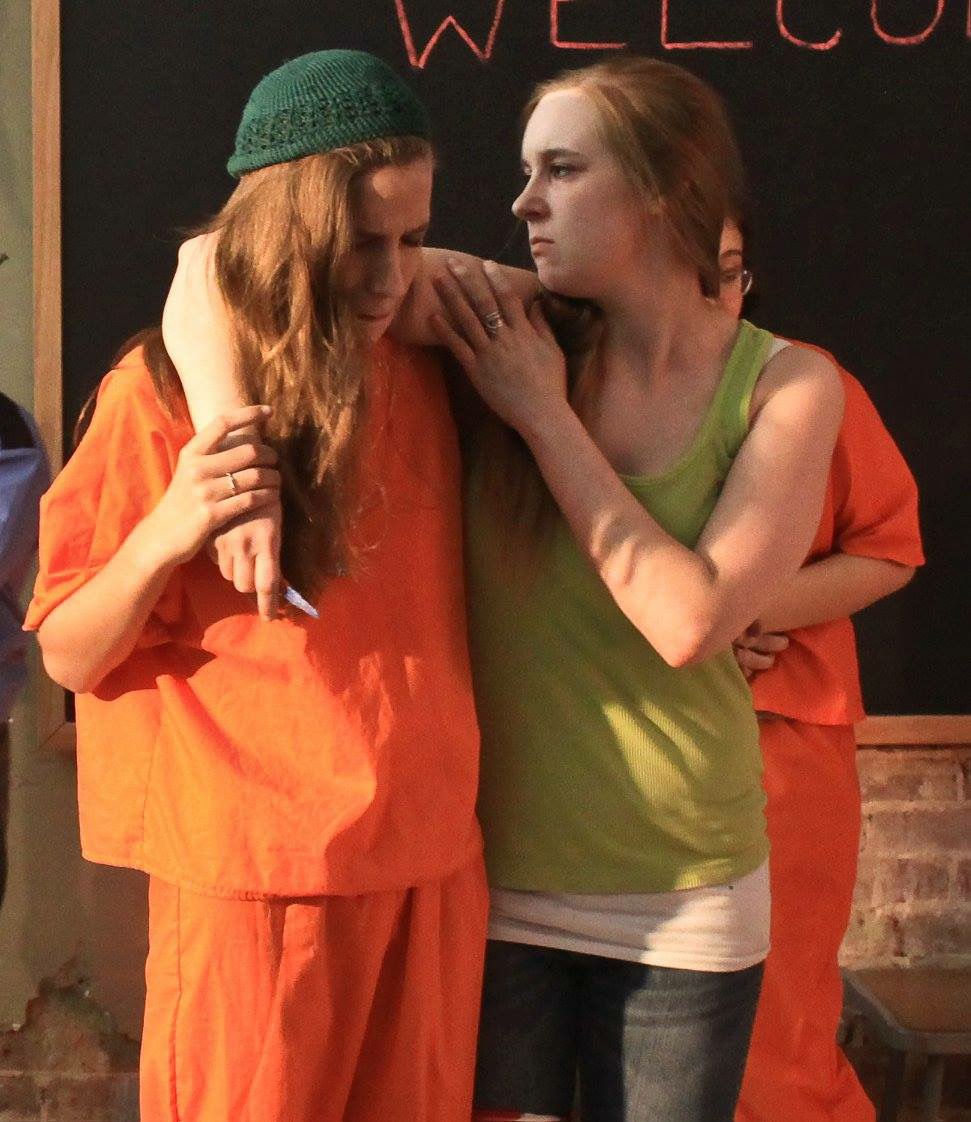 Bards of Birmingham's rendering of William Shakespeare's Julius Caesar was an experience in immersion theatre in which audience members became part of the prison population in the penitentiary in which the play was set. In this modern American setting, Caesar served as the public defense attorney to the women of Rome Penitentiary, where Caius Cassius was the warden. Marcus Brutus and Marc Antony were both inmates, serving life sentences along with much of the rest of the cast. Directed by Laura Heider.
Orpheus Goes to Hadestown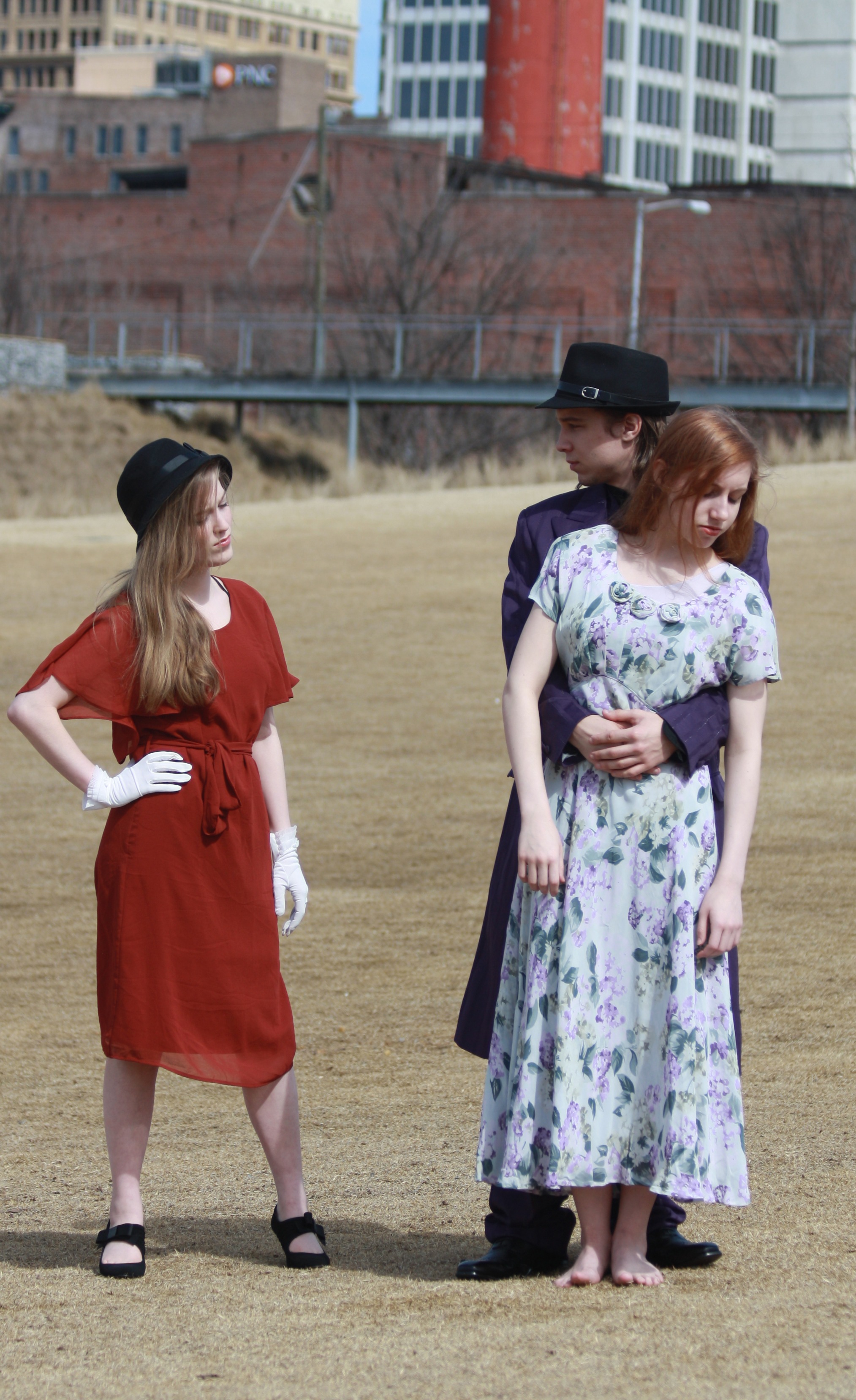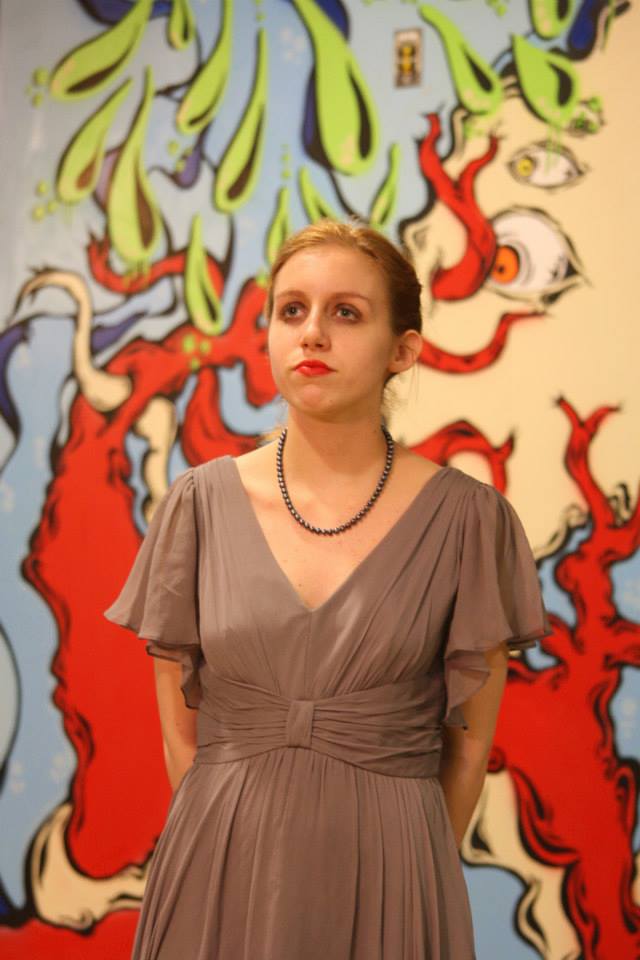 An original play penned by Executive Director Laura Coulter, Orpheus Goes to Hadestown re-tells the Greek myth of Orpheus and Eurydice in Depression-Era America. Hades, lord of the Criminal Underworld, tempts the starving Eurydice into striking a terrible bargain. Desperate, Orpheus must risk everything to try to save her. Directed by Laura Heider, choreographed by Alessia Lovreglio.
Taming of the Shrew
Shakespeare's classic tale of domestic bickering got a fresh treatment in Spring 2014, as Katharina, played by a precocious 12-year-old actress, matched wits and wills with the 16-year-old Petruccio in this production of the Bards Senior division. Directed by Victoria Boyce.
The Two Gentlemen of Verona
One of Shakespeare's earliest and lesser-known comedies was played to comedic perfection by the Bards' Junior division in November, 2013. The fickle Proteus is in love with Julia, who loves him back - but then changes his mind and falls in love with his best friend's fiance. Jesters, fools and outlaws round out the hilarious cast. Directed by Laura Heider.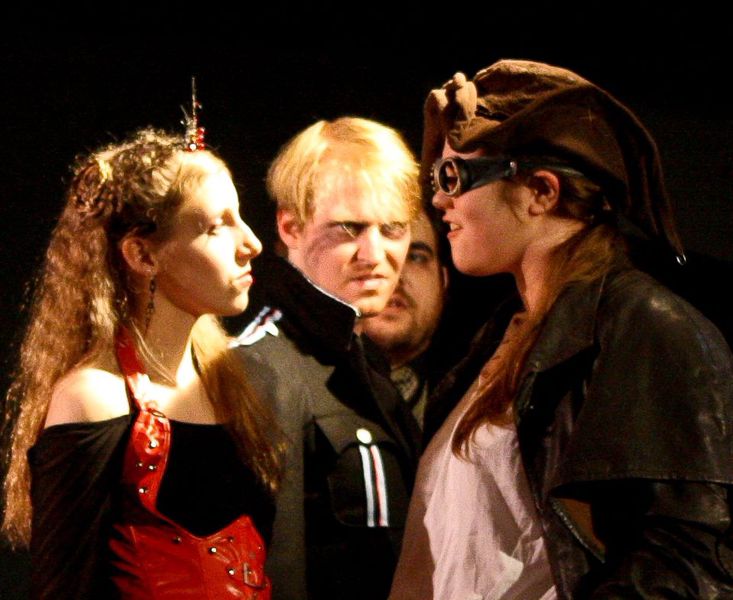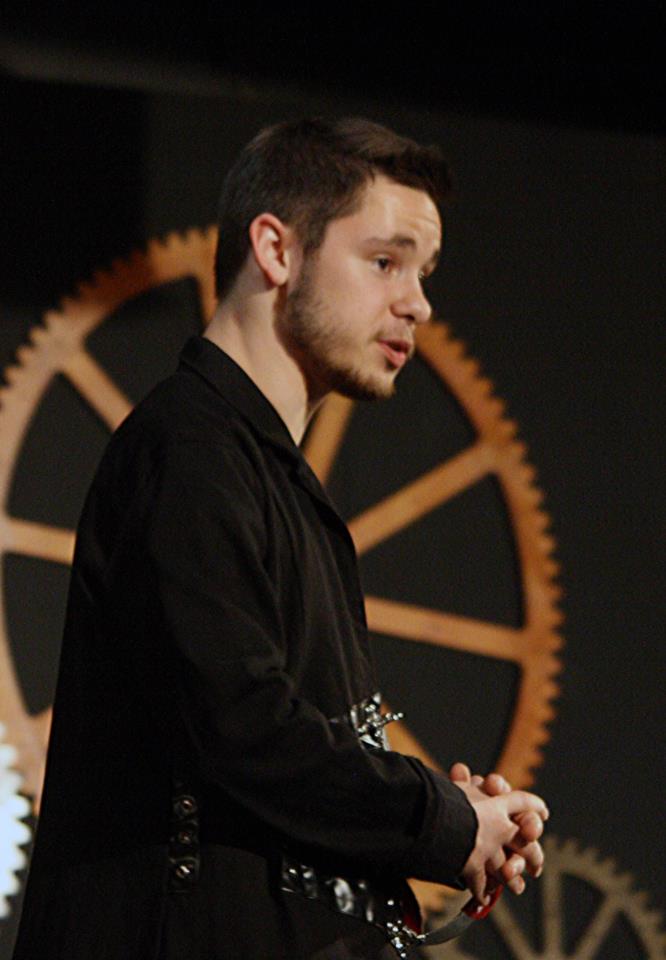 King Lear
Set in a dystopian Steampunk universe, King Lear explored a world of madness and violence, hope and loyalty, vengeance and forgiveness. The bastard Edmund's schemes to seize Lear's throne through Lear's heartless daughters are ultimately thwarted by the selfless love of his brother Edgar. Directed by Laura Heider.
All's Well That Ends Well
A comedy of Bards' Junior division. It tells the story of Bertram, an entitled young nobleman who resists the Queen's edict that he marry the lovely and brilliant Helena. Bertram thinks Helena is beneath him and runs from her love - though his misadventures end up leading him back. Directed by Shari Olm.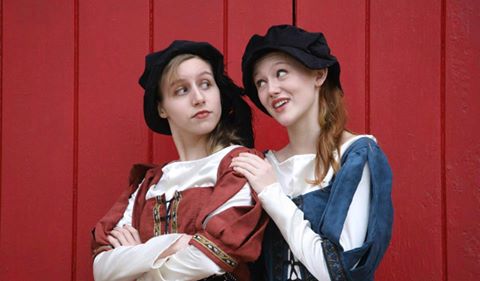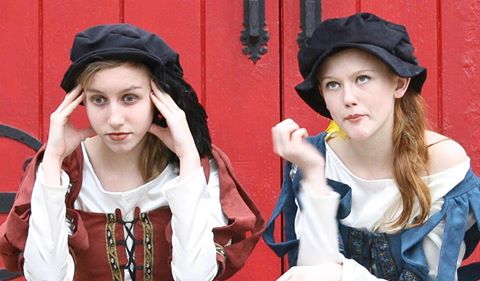 Rosencrantz and Guildenstern Are Dead
This dark comedy by Tom Stoppard takes place in the world of Shakespeare's Hamlet and features at its center the two most forgettable characters in the play. Their journey is haunting, memorable, and existential. Directed by Laura Heider.
The Tempest
Shakespeare's The Tempest, a Junior division production, featured a female Prospero - or Prospera. She uses her skills at sorcery to wreck the ship of her scheming sister, Antonia, on the enchanted island where she lives with her daughter Miranda. Magic, love, and forgiveness combine to make this play one of Shakespeare's most memorable. Directed by Laura Heider.
The Importance of Being Earnest
Oscar Wilde's delightful comedy of manners and misconceptions featured both youth and adult actors. Gwendolen and Cecily are young women who share the goal of marrying a man named Earnest. Neither Jack nor Algy are named Earnest, but they are determined to do whatever it takes to win the hearts of their ladies - even if it involves increasingly elaborate lies. Directed by Laura Heider.
Richard the Third
This innovative production of Shakespeare's classic set the action in modern America; the conflict between Lancaster and York was the conflict between rival gangs. Richard's "deformity" was the fact of her female-ness - she lacked the credibility to lead a gang simply because she wasn't male. This very feminine Richard schemed, lied and murdered her way to the top, with massive and tragic consequences. This staging allowed the cast to explore issues of violence, gang affiliation, and redemption. Directed by Laura Heider.
As You Like It
Shakespeare's gender-bending comedy was a Senior division production, featuring youth as young as 8, novice actors, and a smattering of adults. Rosalind, whose father, Duke Senior, has been chased from his rightful position by his evil younger brother, runs away with her cousin Celia. Rosalind dresses as a man to protect Celia and hide her identity - which makes her life extremely complicated when she encounters Orlando, the young man she loves, and Phebe, a shepherdess who believes Rosalind is not only a man, but Phebe's true love. As You Like It is a funny, convoluted romp. Directed by Laura Heider.
A Midsummer Night's Dream
One of Shakespeare's most famous comedies was charmingly rendered by Bards' Junior division actors. Helena is in love with Demetrius, who is in love with Hermia, who is in love with Lysander. A planned elopement is thwarted by the mischievous fairy, Puck, who is caught in the middle of fairy court politics. Directed by Laura Heider.